Fernie and Fernie Alpine Resort Winter Season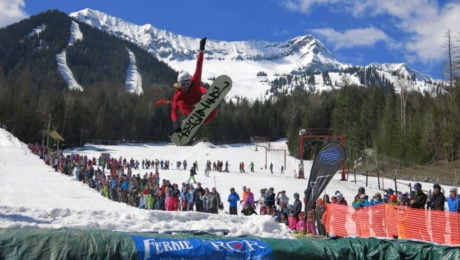 Spring has officially sprung here at Fernie Alpine Resort and although we loooooove the big snowy dumps of winter, we have to admit that sunshiny days and slushy spring snow are feeling pretty good right now. And not only that but we have every single weekend from here until the end of the season jam packed with incredibly fun spring events! Everyone here at Fernie Alpine Resort is bursting at the seams with excitement over all these end of year celebrations so we want to give you scoop on everything that's going down!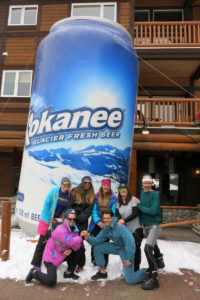 First up we have Kokanee Retro Day on Saturday, March 24th! This event sees the whole hill transformed into a real life Hot Tub Time Machine, with people rocking their tight and bright '80s gear all over the hill, beer gardens, a bumpin' DJ in the plaza and a special promotion put on by our title sponsor, Kokanee! It's a great chance to dust off those old snowsuits and celebrate a day of spandex, hairspray and headbands! The party continues in the Griz Bar after the beer gardens where DJ Rocswell will be spinning your favourite retro tunes.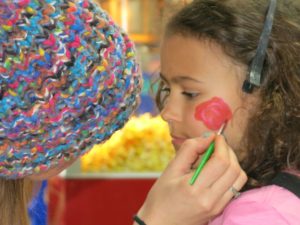 The fun doesn't stop there, but certainly becomes a bit more kid friendly for the next weekend! We have the Griz Kidz Winter Carnival on March 31 and the Easter Eggstravaganza on April 1st! The carnival will be tons of fun for the little ones with face painting, balloon animals, games, activities, crafts and more! The festivities will take place in the plaza from 11am to 3pm. To celebrate Easter at Fernie Alpine Resort, the Easter Bunny is visiting to set up a fun scavenger hunt! All you have to do is follow the clues to find the hidden basket of eggs and a tasty treat!
Snowboarders, the next weekend is for you! Get back to your snowboarding roots with the Dirty Dancer Banked Slalom, a throwback to the '80s where boarders were the outlaws of the wild west, banned from most ski resorts and forced to fight for the right to shred! Well, times have changed and we want you to celebrate by entering this awesome event for all ages. It's running on April 7th and is sponsored entirely by local Fernie boardshops, making this a totally awesome grassroots event that we couldn't be happier about!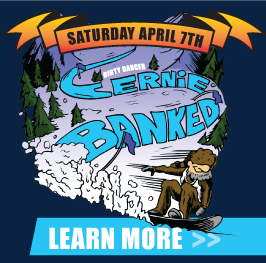 The awesomeness continues right into closing weekend with Fernival and the Raging Elk Powder Pedal Paddle race! Since 1984 teams and individuals have been competing in this epic ski, bike, paddle and run race in Fernie and this year is no exception! After the race we'll have a party in the plaza with a BBQ and free concert by the band Sloan. This all goes down on April 14th but the fun certainly doesn't stop there. Day two of Fernival and our final day of the season is also going to be a blast with our annual Slope Soaker event and more killer music by favourites BC/DC on April 15th.  Strap on your skis or snowboard and a funky costume to see if you can make it across the pond and win excellent prizes and lifelong bragging rights for the Slope Soaker.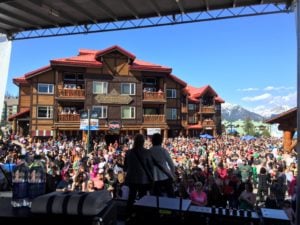 As you can see, these last few weekends at Fernie Alpine Resort are going to be unspeakably epic so make sure to come celebrate with us! If one of these events catches your fancy, you can find more details and registration links here: https://skifernie.com/events-activities/events-calendar/