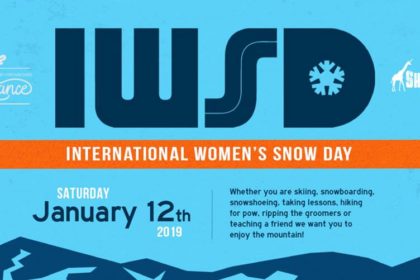 Hey, Ladies! Looking for something fun to do in the outdoors with your girls this Saturday? Well, look no further! We, at Fernie Alpine Resort, are excited to be partnering with SheJumps to bring you, International Women's Snow Day. This special day, tailored just for you lovely ladies and girls, is packed full of activities, opportunities to learn, and the chance to give back.
Before we give you all the details, let's talk about the powerful organization behind this event, and for that we caught up with SheJumps founder and executive director, Claire Smallwood.
A passion for skiing was sparked in Claire at the tender age of five, and from that point on she never looked back. Thanks to babysitting and mowing lawns, Claire's passion for skiing turned into a fire that continued to burn all through high school. This eventually brought Claire and her friends, Lyndsey Dryer and Vanessa Pierce, to a life altering revelation. What if they took the often solo sport of skiing, and turned it into an opportunity to unite women in their passions?
"Our main idea was to recognize the gifts that encountering fear and fun in the outdoors had afforded us as individuals, and the desire to bring that magic to women and girls of every background", said Claire when describing how they came to their vision. Through this simple question, a bright new organization was born.
So, what exactly is SheJumps? Simply, creating opportunities for women and girls to get together through outdoor activities. SheJumps hosts a variety of winter and summer activities, from skiing and snowboarding, fat biking, fly fishing, SUPing and surfing. But they don't just encourage activity, they also give women the opportunity to learn new skills by offering training for avalanche education and certification, bike maintenance, introduction to navigation, group hikes, and ski and snowboard tuning events. This is all based on their unique concept of Jump In, Jump Up, and Jump Out, which not only encourages women to try something new and gain more skills, but also inspires them to pass on the flame to the next generation. Through the aforementioned adult programs, SheJumps is able to offer subsidized youth programs for girls 6 and up, which creates the same wonderful opportunities to experience, learn, and be empowered.
SheJumps also partners with community organizations to reserve 50% of their youth programs for at risk or low-income girls. Their dedication lies in empowering women and girls to "keep our feet on the ground and head in the clouds, above chaos and drama", as their magical mascot, The Girafficorn, represents. SheJumps is all about fostering confidence, pushing through challenges, and inspiring the female community to get together and help others grow in their own journey.
Feeling all fired up? Why not bring your fire to International Women's Snow Day on January 12th! This is a day to celebrate the power of women who come together and accomplish their goals. We have planned a day exploding with fun activities like morning yoga, first tracks, SheJumps women's breakfast, a mountain tour, avalanche education, and of course, après ski!
Don't ski but want to attend the day anyways? You are welcome to attend yoga, an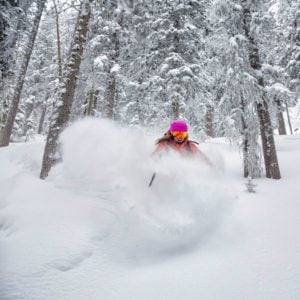 inspirational breakfast with Claire Smallwood from SheJumps, and the après ski event. Whether you're signing up for the whole day or participating in individual events, don't miss the opportunity to unite with other women and share your passion. Thanks to SheJumps and International Women's Snow Day partner K2 Alliance, you will also have the opportunity to bid on a sparkling new set of skis at the event, the proceeds of which will support the Junior Ski Patrol program that SheJumps is hoping to bring to Fernie in the spring.
You won't want to miss this adventure filled day, so bring your girlfriends, coworkers, mothers, sisters, daughters, anyone else from the female community and come join us this Saturday and keep your eye out on social media for a special Instagram contest running during the day!
For a full schedule and how to sign up, please visit our website.
You can also follow the event on Facebook here.