Kids are #1 at Fernie Alpine Resort: 10 kid friendly activities to try this season.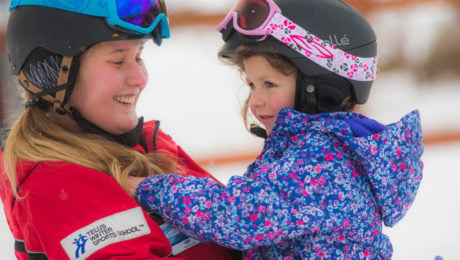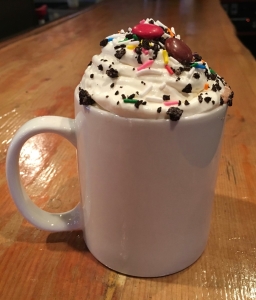 1. Hot Chocolate with Sprinkles
Take a break from shredding the slopes and warm up with a cup of hot chocolate, piled high with whipped cream and topped with sprinkles! You can find this treat for kids of all ages at Kelsey's, Lost Boys Cafe, Cirque Restaurant and Slopeside Coffee Shop.
2. $5 Meals at Kelsey's
Taking the family out for dinner doesn't have to break the bank. Every day at Kelsey's, kids 12 and under eat for $5!
3. No School Ride Days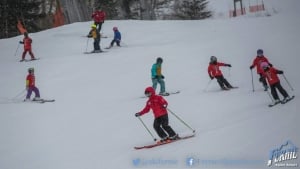 School District 5 kids are out of school on February 5th, 8th, 26th and March 28th and you need to keep them busy! Drop them off at the hill for a No School Ride Day hosted by our Winter Sports School. $55 will get them a full day lift ticket and lesson, $29 for a half day. Come in to the WSS desk at Guest Services, call 250-423-2406 or email [email protected] for more information and to register.
Every Saturday night from now until the end of March, come out and spend an evening with your friends on the Mighty Moose from 4-9pm. Lift tickets from that day are valid for night skiing. Children and Youth (up to age 17) can pick up a free night skiing ticket at the rental shop.
5. Mommy Ride Day
Does Mom need a break? Drop the little one off to have fun at our daycare while you head up for some ski time. Half-day daycare, half-day lesson and lift ticket for $69, available Monday-Friday. Contact Winter Sports School to book. (Don't worry Dads, this deal applies to you too!)
6. Riglet Boards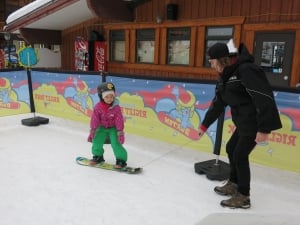 If you're wanting to get your little ripper onto a snowboard this year, head to the Rental Shop and ask about our Burton Riglet Snowboards. Our rental professionals can get them outfitted and our Winter Sports School instructors can provide top level instruction to get them started on the right edge. Riglet boards are intended for kids from age 3 and up, you can check out http://burtonriglet.com/ for more information.
7. Griz Kids Carnival
Saturday, March 12th is the Griz Kids Carnival! The plaza will be full of activities, games and entertainment that the whole family can enjoy. The best part of this carnival is that it's all free!
8. Weekend Clubs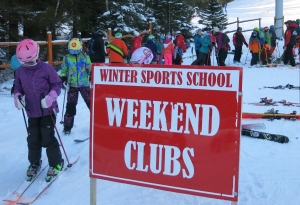 Keep the kids busy and improving their skills on the weekend. Starting February 20th and running every weekend for 6 weeks, these programs are designed for ages 3-18. They will be skiing or riding with kids around the same age and ability level, and will be with the same instructor every week. For more information and descriptions of the camps available: https://skifernie.com/rentals-lessons/telus-winter-sports-school/kids-clubs/

9. Kids Birthday Parties
Celebrate your birthday at Fernie Alpine Resort! Available Saturdays during night skiing, you get access to Slopeside Cafe, Deck and Fire Pit. $10 per Guest gets one slice of pizza, veggies and hot chocolate. For more information and to book, please contact Stacey at 250-430-7163 or [email protected]
10. Secret Kid's Area
If you turn left off of the Deer Chair and go down the Meadow run you'll find the Minute Maid Secret Kid's Entrance. Head into the trees and try to spot the mascots for all the RCR ski hills.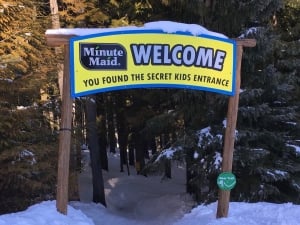 Written by Jordan Johnson
Photos: Vince Mo, Mark Eleven Photography, Jordan Johnson