Food! Our second favourite F word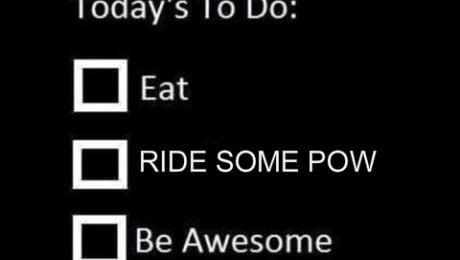 Fernie is our first favourite…
Like many skiers/boarders in Fernie during the winter, you're driving here from Calgary.  Just 3 hours away makes it easy enough to travel to after the Friday work day, so arriving late may be an unavoidable situation.  If you're coming for the sole purpose of catching some pow at the resort, you may choose to drive straight to the resort to settle into your ski in/ski out accommodations and while there are some places to dine on mountain, choosing to stop in town can provide you with a fun experience and the opportunity to spend time in one of the most authentic ski towns in North America.
The Brickhouse
401 2nd Ave.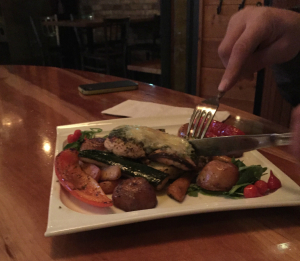 Simply put, the Brickhouse has delicious food and good beer.  With a kitchen open until around 10/10:30pm you can grab your later at night meal here and not have to give any sacrifice to taste.  With healthy and hearty options to choose from, it also focuses on local, organic ingredients and even has some pleasant surprises like the Nut Free Grilled Chicken Pesto Sammy, conveniently listed as nut free on the menu, a huge bonus for people with food allergies (like me).
http://thebrickhousefernie.com/
The Loaf
641, 2nd Ave.
Just down the street from The Brickhouse (literally), is one of the town's favourite bakeries which doubles as a delicious restaurant, you can pop in to buy baked goods/bread for a snack – or there a few tables to sit down and order off their menu, providing a great spot for breakfast, lunch, dinner or Après (they're a licensed facilities with $5 happy hour)!
http://www.loafbakery.ca/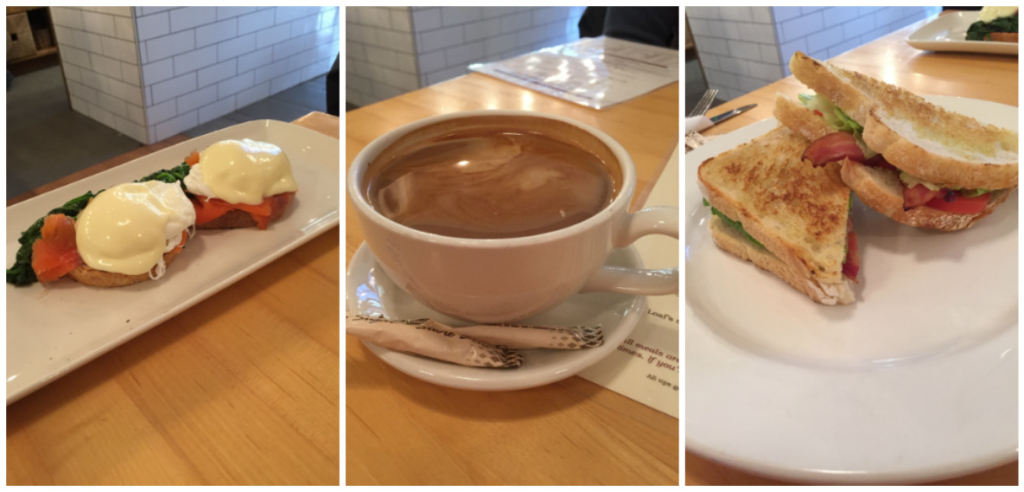 Blue Toque Café
601 1st Ave, in Arts Station
Slightly off the beaten path you might not notice it because it isn't located on 2nd ave or 7th Ave.  Blue Touque is located in the Arts Station (1st ave).  Their corporate and mission statement, as written on the blackboard above their coffee bar reads "good eats & a cup of joe", a simply and meaningful statement.  Preparing everything from the freshest of states, you will feel full and happy after tasting something off their hearty and very vegan/vegetarian gluten free friendly menu.  This quaint café is on the smaller side, but if you've found yourself waiting for a table just put your name down on the list and occupy yourself by taking in the art that decorates the hall walls.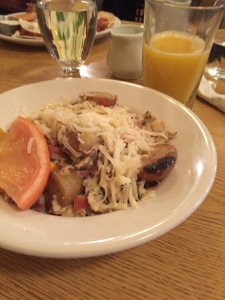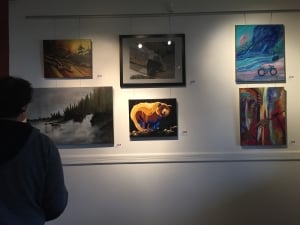 Eating On Mountain
NEW Cirque Restaurant & Ice Bar
Located in Lizard Creek Lodge
This is one to add to your Fernie food bucket list for sure!  Cirque is the new restaurant and bar in Lizard Creek Lodge, home to the iconic fireplace it recently underwent a gorgeous renovation, making the new great room a comfortable and trendy place to enjoy breakfast, lunch, dinner or après drinks.  Plus, Cirque is home to the new Ice Bar presented by Stoli, whether you are a vodka connoisseur our not this is one experience not to miss!  Get donned in provided Helly Hansen parkas and enter the Ice room (literally a room made out of ice) to taste the world's finest vodkas the way they were meant to be enjoyed, in sub zero temperatures and learn about them too!
Griz Bar
Located in the Fernie Alpine Resort plaza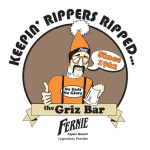 The Griz Bar has been an icon of Fernie Alpine Resort since it opened under its original name, Fernie Ski Valley, in fact it's been 'keepin rippers ripped since 1962".  Being one of the hottest spots for Apres, it has indoor and outdoor seating, an infamous table and a wonderfully simple menu (nachos and beer) and is often featuring local bands for live après entertainment.  Darcy has been running the Griz Bar for years and is the brain child behind the NEW 'peak to pint' challenge, read more about Darcy on Fernie Alpine Resort's Facebook page and find out more about the Griz Bar on the website.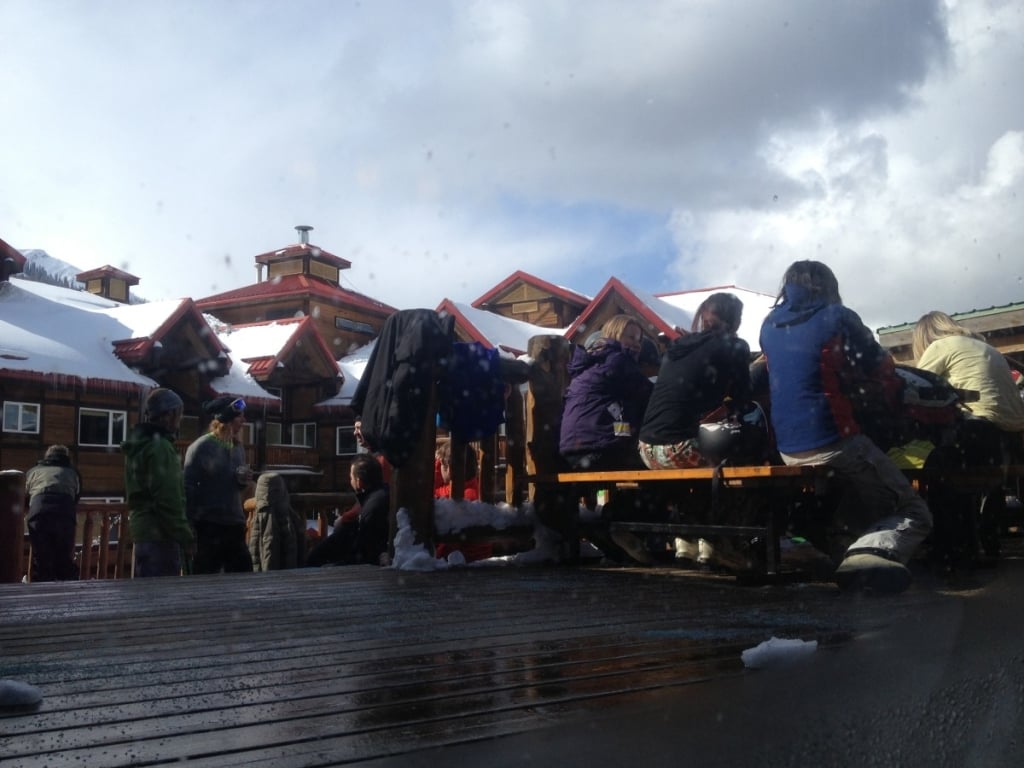 Eat too much?  Don't worry , there's a run (or two) for that!
Words & Photos by Cali Sammel
Wondering what else there is to do in Fernie?  Check out "The Top 7 Things to Do this Winter While Visiting Fernie"