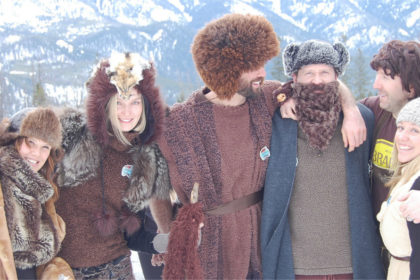 Fernie is full of passion.  Arguably, first and foremost, many are die hard skiers or snowboarders and enjoy all the perks that come with having Fernie Alpine Resort in their backyard.   However, outside of the resort there are plenty of other fun things to do and see in Fernie, B.C.  If you're looking to venture further into the Fernie culture, here are some suggestions to help you plan the perfect Fernie itinerary: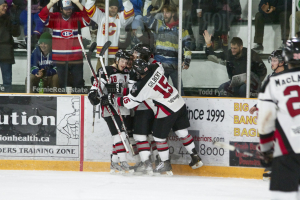 Ghostriders Hockey Game
Named after the Legend of the Ghostrider, the locals in Fernie are super into their hockey and extremely (borderline obsessively so) supportive of their team – similar to the rest of Canada.  If you're in town during a Ghostriders game it would be an outrage to not see it!
Check out the Ghostriders schedule on their website.  Photo courtesy of Ghostriders flickr.
Read about the Legend of the Ghostrider.
Take a Hot Tub Time Machine Tour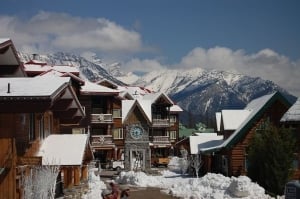 That's right, Hot Tub Time Machine.  The popular 2010 John Cusack movie was filmed largely in Fernie, some of the filming locations include Main Street (2nd Ave), The Brickhouse on 2nd Ave, The Plaza at Fernie Alpine Resort.  Stop by and see if you can recognize Fernie disguised as the fictional Kodiak Valley from the movie.
Visit the Miners Tour & City Hall
Fernie, like many B.C towns, owes a lot of their history to mining.  Outside the architecturally pleasing City Hall is a shrine to the miners that made its history, paved with 300 bricks with the names of miners and mining families.  Walk through the set up and read educational plaques and learn about history through interactive features.
Also nearby for a visit are the Fernie Courthouse, Museum, Arts Station and Heritage Library.  More info.
Go for a Winter Bike
New this season, dedicated trails and rental bikes for Winter Fat Biking!  Monster tires and low gearing means biking in the snow is easy and fun for both first timers and seasoned cyclists.  Take a tour – the resort will offer rental bikes and tours/lessons with guides this winter.  More info.

Eat Delicious Food
Like most cool little towns, Fernie has a thriving food industry.  With many places to dine including some gems like The Loaf or The Brickhouse on 'main street' or Yamagoya Sushi.  Stay tuned for another article featuring the best places to eat in Fernie!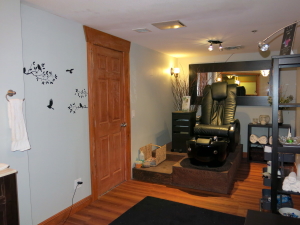 Visit the Spa
With a few spas to choose from in Fernie, you can stay on mountain and enjoy the Lizard Creek Lodge spa or venture into town.  What better way to feel great after a long day of riding the pow than to have a relaxing massage?  For a full list of available spas visit the Tourism Fernie website.
Snowshoeing/Cross Country Skiing
Fernie Alpine Resort and the surrounding area has an extensive network of cross country ski trails and snowshoeing trails.   The trails at the resort are regularly maintained (groomed & trackset) and are multi-use trails, free of charge.  Snowshoe and Nordic ski rentals as well as guided tours are available at the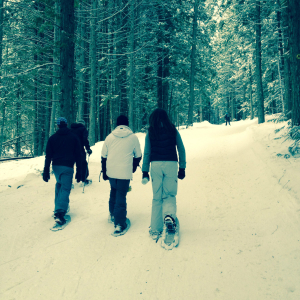 resort, or roam around on your own and enjoy nature's tranquility (maps and signage on the trails will let you know where to go).  In addition, the Fernie Nordic Society maintains a great network of trails at the provincial park and golf course (membership or day use fee required).
For more information on what to do while visiting Fernie visit the Things to Do in Resort or Things to Do in Town sections on our website or the Tourism Fernie website.
Words by Cali Sammel
Photos by Fernie Ghostriders, Fernie Alpine Resort and Cali Sammel