Abby Cooper: A lover of all things outdoors, Abby is a splitboarder, hiker, adventurer, photographer and writer. She's living life one adventure to the next with her dog by her side.
Tuesday, 17 September 2019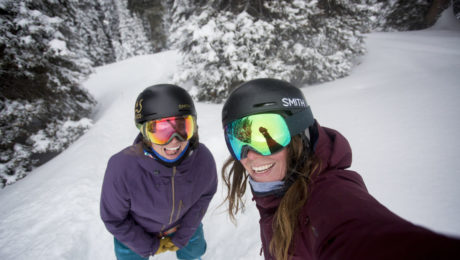 Undoubtedly a little bias, we think that heading to Fernie Alpine Resort during any time of the year is a good idea, there's just so much to do year-round! BUT, there are a few particular reasons why you should plan your girls road trip to Fernie in the early ski season. With the long anticipation of winter, early season turns are the perfect excuse to get the gang together to welcome the change of pace and to kick off your season. With the crisp fall mornings here and winter thoughts creeping in, here's why you should get your girl's trip on the calendar for this upcoming December.
EARLY SEASON SNOW, IT'S ALL YOURS!
While the base accumulates rapidly, the falling snow provides untouched powder ripe for the shredding! By booking your trip earlier in the season, you'll get in on the blank canvas that coats Fernie Alpine Resort and get it all to yourselves! Visit mid-week early season, and the resort will feel like a private mountain experience, zero lift lines and impeccable snow for your girls trip!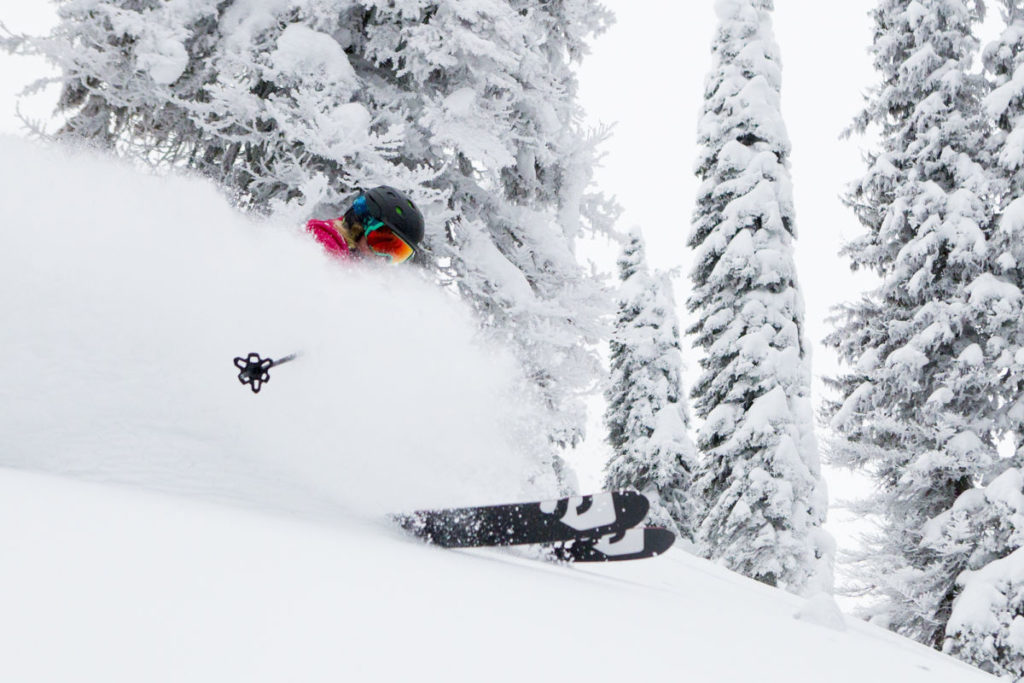 EARLY SEASON DEALS
The saying "the early bird gets the worm" couldn't be more true when you book your girls getaway for the start of the season in Fernie. Purchase multi-day lift tickets a week in advance for substantial savings or book lift tickets and accommodations at the same time for a killer deal. Keep eyes on skifernie.com for additional early season specials that will seal the deal!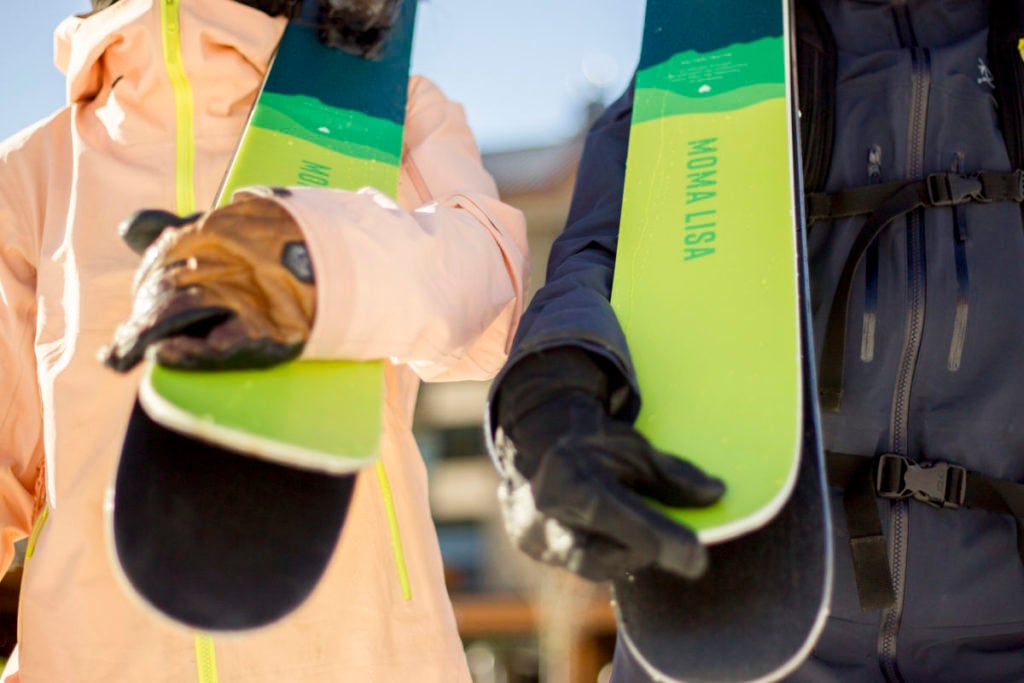 BEAT THE HOLIDAY RUSH
Holidays are all about spending time with family, taking it slow and basking in each other's company. A girls shred trip is much more about the shredding. When you hit the slopes earlier in the season, you'll get your fix of serious shred days so that you're content to hang back and do the family program around the holidays without a case of the antsy pants, which your family will be grateful for.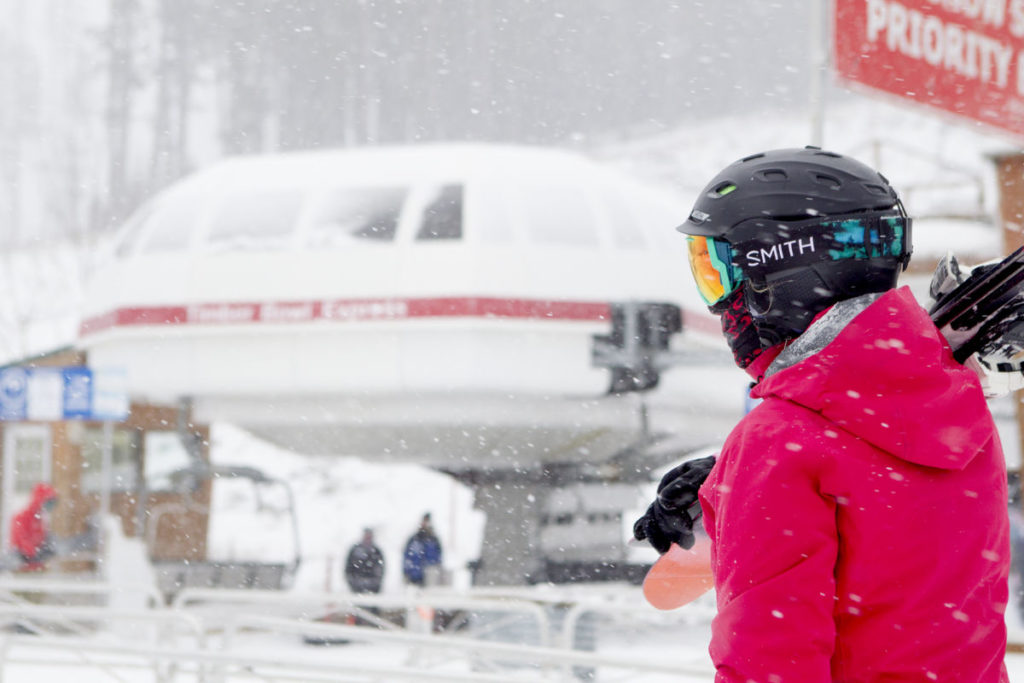 GET YOUR SKI/SNOWBOARD LEGS BACK EARLY
You'll surely stay ahead of the curve when you sneak in a ski trip in the early season. You'll work on your stamina and be able to handle big days without getting jello legs. You'll Thank Yourself for starting your season early and see the progression in your skiing and riding ability.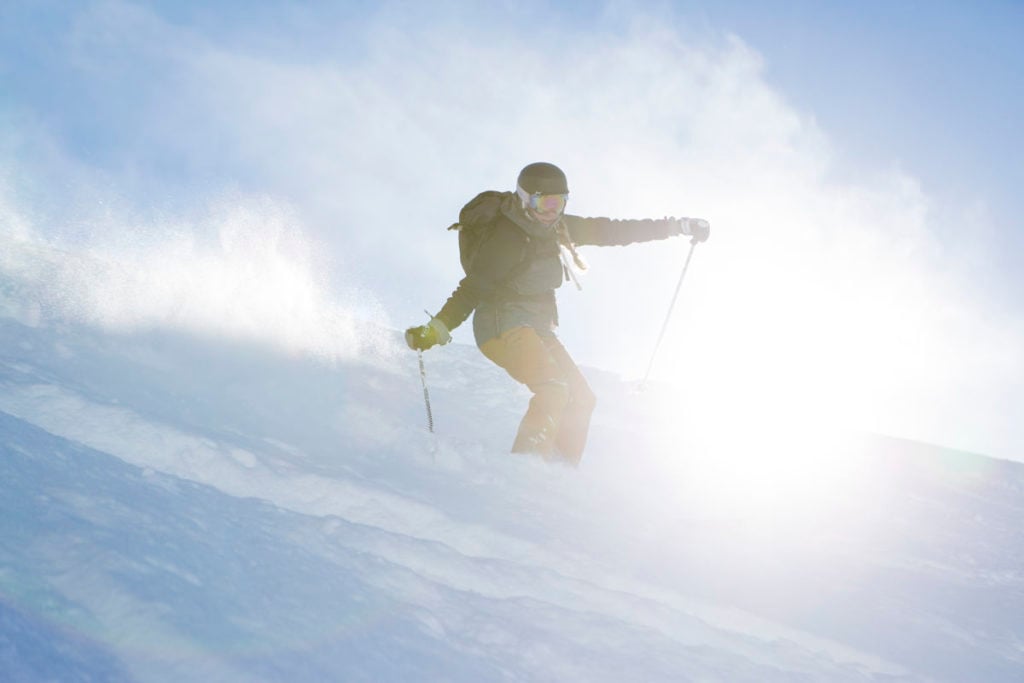 When it comes down to it, any woman's week or weekend at Fernie Alpine Resort makes for a fun trip packed with insightful conversations, silly shenanigans and memorable moments. We hope your annual (or soon to be annual) girls road trip to Fernie Alpine Resort is filled with powder, small lift lines and great deals! Enjoy finding your much-anticipated mountain bliss with your lady crew this upcoming December.
Words & Photos by Abby Cooper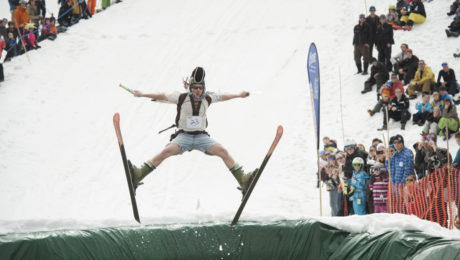 Spring, it's the time of year when the flowers bloom and everything turns green, unless you're in the Canadian Rockies.  If you find yourself in the Rockies come spring, you'll quickly notice that the winter blanket of white snow is far from disappearing. In fact, spring in the Rockies offers some of the best skiing conditions. Not to mention the added bonus of starting après before sun down, not that you have to stop when the sun disappears, no judgments here!
Ever heard the expression "suns out guns out' or "skies out, thighs out"? We are pretty sure they were first said by a hardy Canadian spring skier wearing a sleeveless shirt and shorts while laying down a killer line in the Rockies. Warmer temps bring out some of the best and most amusing spring skiing fashion trends, again, no judgments. The warmth of the sunshine isn't just great for tan lines, but also works its magic for ultimate snow conditions. One thing that's reliable in the Rockies is epic corn snow. Corn snow, or "hot pow" if you will, is a descriptive term for the glorious snow that coats our backyard all spring long, it's fast, warm, and punch-able for ultimate control.
Spring is the ideal time to celebrate in the mountains. Everything from live music, pond skims, themed races and festivals make their way onto the calendar come spring. Fernie Alpine Resort welcomes April with live outdoor music and an unforgettable Festival that goes by the name of Fernival. A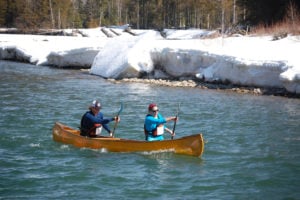 film festival kicks of Fernival followed by the famous Raging Elk Powder, Pedal, Paddle Relay, what better way to fully embrace spring that in a multisport multi-season relay. Fernie wraps up their season with the Coca Cola Slope Soaker and live music. If spring skiing is half about skiing and half about socializing, Fernival is exactly where you want to be. Strictly skiing more your style? Kimberley Alpine Resort has some of the longest days available for lap crushing by offering night skiing. Hop on the first lift at 9am and ski right until 4pm. A mandatory break of operations will remind you to eat, relax and enjoy some live music before getting back on the slopes at 5:30pm when night skiing kicks off. Nakiska is the place to see it all, and ski it too, Calgary's closest mountain shouldn't be missed! Nakiska is home to fun event weekends in April referred to as Spring Fiesta's with family friendly activities and of course, the tube park will be open! The biggest crowd drawing event at Kicking Horse Mountain Resort is non other than the famous Wrangle the Chute Freeride World Tour 4 Star qualifier. Watch some of the most talented athletes tastefully choose lines to tackle with style in front of the stoke filled crowd. The after party is quickly becoming equally as famous, another reason to put Kicking Horse Mountain Resort on your spring hit list.
Combining long, warm, and snow filled days with awesome events sounds like the perfect reason to get to the Rockies this spring if you ask me. If you haven't experienced spring the Rockies you don't know what you're missing and hopefully I've given you enough reasons to change that!
Thursday, 19 January 2017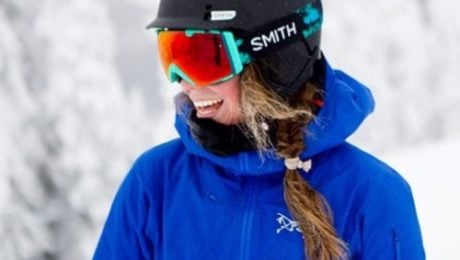 When you cross the Elk River and wind your way into the town of Fernie you'll automatically feel like you've entered a winter wonderland. The quaint streets are lined with lights that illuminate the taller-than-your-car snow banks, signalling the first hint that this place is a powder junkies dream destination. The town its self is loaded with a unique history, scenic views, things to do, places to see and experiences to be had. If you're driven by skiing educed face shots, then the first thing on your Fernie hit list should most definitely be Fernie Alpine Resort.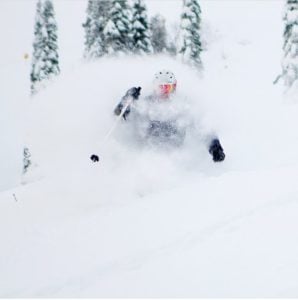 With a snowfall average of 11 meters per a season you can expect quite a few powder days in this town! The absolute best way to do a pow-day proper in Fernie? One word, early.  While Fernie Alpine Resort is known to hold the snow stashes for days after a storm, there is nothing like having first pick of what you want to lay a fresh line into! With over 2500 acres of skiable terrain you'll be able to get freshies a few laps in a row if you don't hit snooze! The best mornings start with early ups and a lift line coffee snagged at Slopeside Café on route to the lift of your choosing! It's an experience that everyone should part take in at least once, if not adapt to your regular ski vacation regimen! When the wide open bowls and runs have been checked off the list head into the Fernie's legendary tree skiing for even more untouched powder! When your legs are starting to feel the burn from lapping 1080m vertical long runs coated in powder it's time to call it a day on the slopes, but not a finished day. The ultimate Fernie experience encompasses another activity before après begins!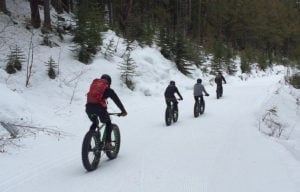 Fat tire bikes are an awesome way to see the sights in town, explore the groomed cross-country trails or rip up the snowy single track. New to fat biking? No problem, Fernie Alpine Resort has rental bikes, groomed trails and guided programs. Maximize your day by hitting the resort early and hard, then snag a bite at Lost Boys Café or at The Griz Bar before heading one a Discover Fat Biking clinic at 1:30pm. Enjoy two hours with a guide who will show you the ropes of fat biking on groomed trails and maybe even some wilder single track if you dare! Evening Ride and Dine packages are also offered on Thursdays that include headlamps, dinner at the scrumptious Cirque Restaurant and an evening adventure that won't be forgotten! Regardless of whether you fat bike in the afternoon or evening one thing is certain, and that is that you should follow it up by heading to the Stoli Ice Bar!
The Stoli Ice Bar is an experience unlike any other. The sub zero ice room feels like an ice castle and is almost cozy feeling when you're snuggled up in a Helly Hansen parka! Open from 11am-10pm daily the Ice Bar is waiting for you to sample some of the most sought after vodka's from around the world! Each experience is yours for the making as you choose from a variety of vodka options and sip from a ice glass. There's nothing more rewarding and most definitely refreshing than ending your day with a salute to the mountains with an ice glass cheers in warm company. What happens after the Stoli Ice Bar is up to you, might we recommend a nightcap next to the Cirque Restaurant's fire place to warm up? We look forward to seeing your memories being made, be sure to share them with us on social media by hashtagging #LoveFernie to give us all a case of the FOMO (fear of missing out)!