Seeing is believing: How to pick the perfect pair of goggles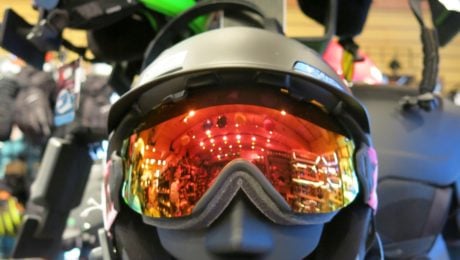 Snow goggles are an important piece of your gear and they become even more vital in shifting light conditions, at high speeds and with gusting winds.
Fernie Alpine Resort can see a great variety of weather conditions, from snow storms to flat light and sometimes changing from overcast to bluebird during the course of a day.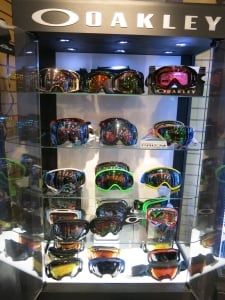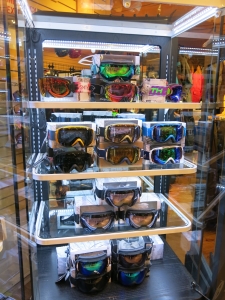 We spoke with Field Reps from Oakley and Smith, two of the brands that we carry in our retail shop, to find out what they suggested when picking the perfect pair of goggles.
Reilly Forster (R.F.) is a Field Marketing Rep for Oakley and Matthew Rowley (M.R.) is a Field Services Rep for Smith.
Why are goggles necessary?
R.F. – Goggles are necessary to keep the elements out of your face so you can have a fun day at the hill.
M.R. – To help you see on the flat light days that Fernie is very accustomed to getting. To help you see those little ruts and bumps 'cause sometimes it can be tough to tell them apart from a nice groomed run.
How do you pick the right goggles?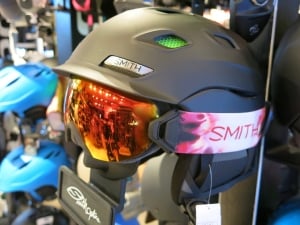 R.F. – You definitely want to make sure you have a full gasket seal around the face, and comfort's number one. Different models with different fits because everyone's got different faces, you want to try it on and get a good fit.
M.R. – Something that's going to fit with the helmet the best. Once you figure out which helmet you like and which is going to be comfortable, then it comes down to the fit of the goggles, so you don't get any uncomfortable pressure on the nose. A lot of people do it backwards.
What is the most important factor in choosing a pair of goggles?
R.F. – We want to talk about lens story, Prizm is number one for us. We're making a lens now that covers all environments, wear one lens in the morning, if it gets cloudy in the afternoon still keeping that same lens on. We make a couple of different lenses in a couple different colours.
M.R. – Fit. You want to get something that fits you the best. As common as it is to get oversized goggles, it doesn't necessarily mean they fit properly. As soon as you start getting little gaps in the face foam and you start having air enter the inside of the lens, it's going to change the dynamics of how it's supposed to function.
What are the different features available in your goggles?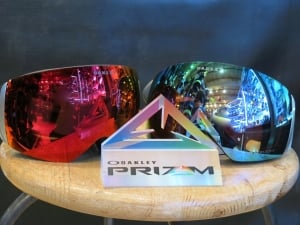 R.F. – Prizm's the number one feature that we're talking about. Light being tuned for each environment, sport tuning lenses for the goggles. OTG (over the glass) for people with glasses.
M.R. – Different lenses. You're going to get two lenses with the Smith goggle, you're going to have a sunny day lens to act like your sunglasses and block out most of the light. The low light lens that you're going to get with that as well, they help give you the definition on the low light days.
What has recent technology done for improving goggles?
R.F. – There's no more seeing in low light problems, increasing contrast and detail giving you greater vision so you can ride with confidence.
M.R. – Our 5X anti fog has remained to be really top notch, super hard to fog up. Our helmets are designed to be compatible with the goggles, and to help them function. You get the integration between the two so that it's hard to get condensation buildup on really busy days.
How do the right pair of goggles enhance your experience?
R.F. – Lets you ride with confidence, when you ride with confidence, you start worrying about your riding technique, once that gets dialled in you start riding and having fun. Last thing you want to worry about is what lens I should be wearing, you want to worry about how to get to the lift first, and how to get to the top to have fun.
M.R. – Helps you be able to see all the definition, helps you have more confidence on the hill so that you're not skiing timid, waiting for a bump that you can't see.
Thanks to Reilly and Matthew for talking with us about their products! We hope this blog gives you a better idea of how to go about picking the perfect pair of goggles. If you have any questions, come talk with our professionals at the Sports Alpine Retail Shop and they can help you find what you're looking for.
Interviews, Words & Photos: Jordan Johnson
Wednesday, 23 December 2015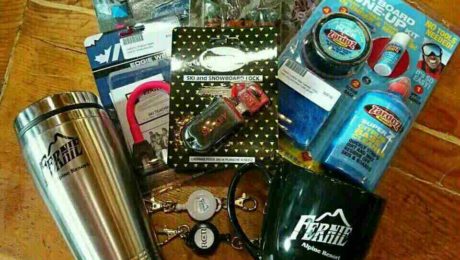 We are only a few days out from Christmas and many of us have been too busy out enjoying the fresh powder to think about Christmas shopping…
If you need to find that certain someone the perfect gift then head into Alpine Sports for a great range of outerwear, hard goods, goggles, helmets, gloves, touques and so much more!!
There's something for everyone! Come check it out!
Happy holidays!