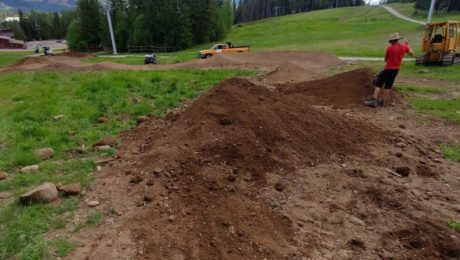 Tail crew primarily spent this week on the Lizard Lane.
-On Monday, we finished all the machine work and began hand shaping.
-Tuesday & Wednesday were spent dialling in the shapes of features and hand packing.
-After Wednesday night's rain, we spent Thursday repacking Duff Dynasty, Monorail, Case Closed and began packing on Mr. Berms.
-From Tuesday to Thursday we've had a machine in the Aggravated Assault Extension tree island. More info to come on this project over the next week!
See you on the trails!
Trail Crew 🚵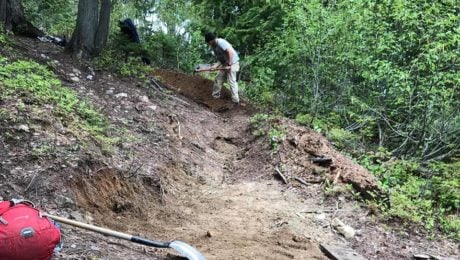 We have lots of exciting work going on at Fernie Alpine Resort this summer!
This year Trail Crew were able to start their work earlier than ever, and it has been very productive.
Our progress so far has included:
A full rebuild of Monorail and lower Duff Dynasty
We've finished all the machine work and shaping on upper Mr. Berms tree island (carrying on from where we left off last year)
New squirrel catcher berms on upper Will Power
The Lizard Lane is underway!
We'll be doing weekly updates with a few teaser photos.
See you on the trails,
Trail Crew