Winter Opening Day Announced
Friday, 18 September 2015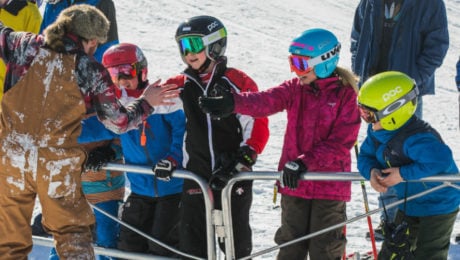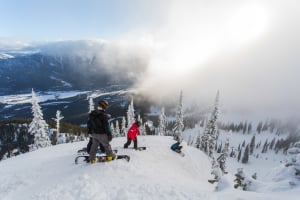 Our tentative weekend opening date for the 2015/2016 season will be Friday, December 4th.
See who else is going and receive updates – join our Facebook event.
Is it your first season skiing/riding at Fernie Alpine Resort?  Check out our First Timer's Guide.
Looking to book a vacation?  Early Booking offers are on now, book online or call a reservation specialist at 1-800-258-7669.  Live chat is also available on the RCR Vacations website, during business hours.
Photos by Vince Mo.
[wpdevart_countdown text_for_day="Days" text_for_hour="Hours" text_for_minut="Minutes" text_for_second="Seconds" start_time="1443807684″ end_time="62,12," action_end_time="hide" content_position="center" top_ditance="10″ bottom_distance="10″ ][/wpdevart_countdown]
Fernie, the perfect ski town
Thursday, 10 September 2015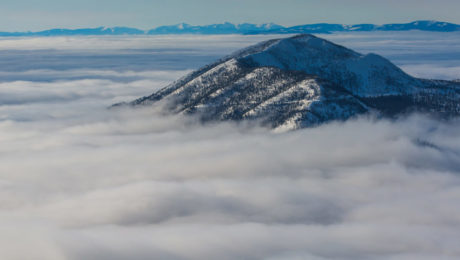 If you could design the perfect ski town it would look like Fernie. Except Fernie, tucked into the mountains of southeastern BC, comes by its charm naturally. Brick and wood heritage buildings, which hearken to the town's rich mining history, line inviting downtown streets where boutique cafes and gear shops reveal Fernie's modern incarnation as a ski and outdoor paradise. Gaze south from the town along  the Elk River Valley and you'll be dazzled by the tantalizing five-pack of alpine bowls – Siberia, Cedar, Timber, Currie and Lizard – that unfold from the rugged Lizard Range and comprise the diversity of terrain that makes Fernie Alpine Resort a bucket list item for skiers from around the world. Ten lifts service 10 square kilometres of terrain with a vertical drop of nearly 1100 metres, and home to an astounding 142 named runs. That doesn't even include the dreamy glades and secret tree skiing stashes too numerous to be known by anything other than local names. And then there's the snow. Nature pays special attention to the legendary Lizard Range, a magical piece of geology that puts the lie to the claim that it never really snows in the Canadian Rockies. Fernie Alpine Resort boasts by far the deepest snowpack of any ski area in the Rockies, with an average nine  metres of annual snowfall. From my home on the West Coast of BC, I've monitored Fernie snow reports over the years with the intense envy that only numbers like "-10C" and "30 cms of fresh" can induce in a ski bum like me.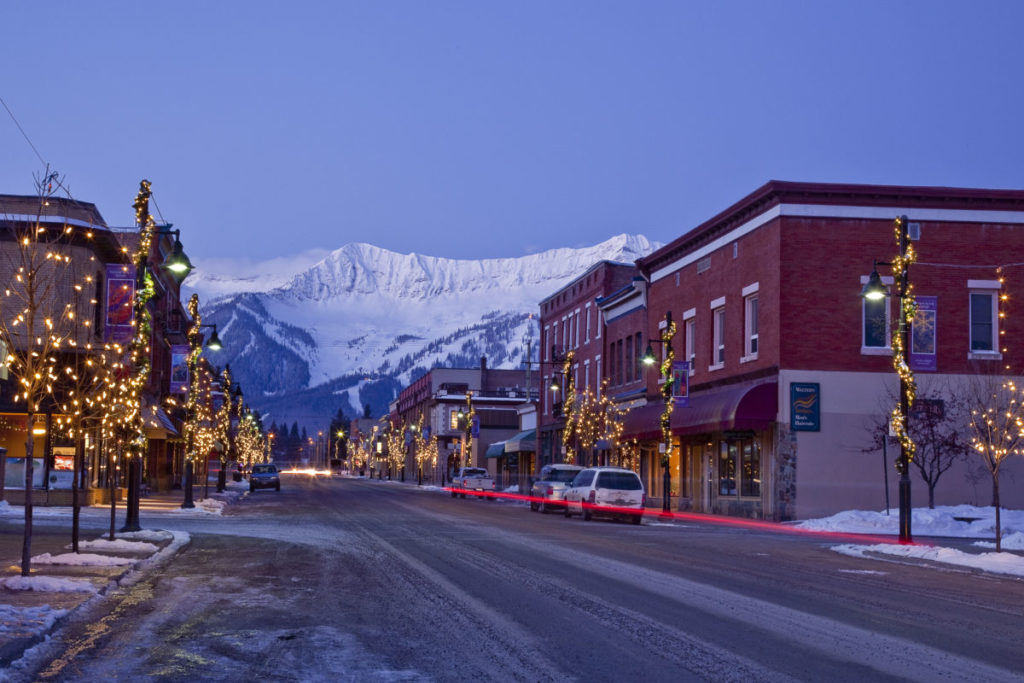 But Fernie offers more than alpine bowls and steep tree skiing.  Some mountains simply work well for families. Fernie is one such resort. When you stay on mountain, you can park your car and leave it in the underground parkade, whether it's Lizard Creek Lodge or one of the other on hill accommodations. There's no dreading the morning ritual of herding gear and kids across endless parking lots before you even get a  glimpse of a chairlift. Plenty of thought went into the design and layout of the Fernie base area, ensuring that condos and lodges were located within easy striking distance of the lifts and ticket office. Put simply, Fernie embodies the ski in, ski out ethic. Click in, and slide down to the lift; it doesn't get any easier. Advanced riders can feast on steep alpine and sub-alpine terrain like Corner Pocket, a spicy couloir that deposits you atop Lizard Bowl, or Gotta Go a steep drop through glades that funnel into Currie Bowl. Kids and beginners can get their kicks on the lower half of the mountains on green circle and blue square groomers, or  in the mini terrain park, never far from a hot chocolate or a soak in the hot tub back at the slope side condo or lodge, where you can
rehearse your favorite lines from Hot Tub Time Machine (in 2009 Fernie was temporarily transformed into a 1980s ski resort for the filming of this John Cusack sci-fi comedy classic.)  On those days when the family needs to rest the legs, or simply wants the afternoon off, you can hop in the car and in 15 minutes be strolling along main street Fernie, perusing for deals in the ski and outdoor shops, or enjoying an espresso or gelato at the Beanpod. Or perhaps the adults will sneak away for a craft brew tasting at Fernie Brewing Company on the outskirts of town. There's a synergy in the Elk Valley that brings skiers and riders back time and time again. Fernie Alpine resort and the historic town of Fernie don't compete for the visitor's attention; they complement one another, and enhance the experience of skiing at a world class resort and soaking in the ambiance of an authentic mountain town with a long history of skiing and adventure.
Photos by Henry Georgi & Robin Siggers
Snow? Yep. Real Mountain Town? Check. Powder Alert? YES!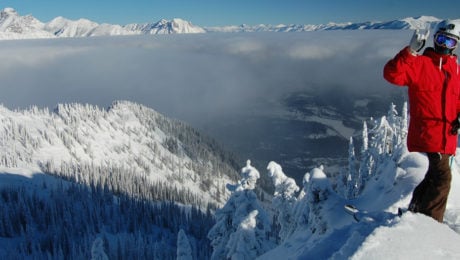 Words by: Andrew Findlay
Photos by: Robin Siggers & Fernie Alpine Resort
Published: March 15, 2015
Robin Siggers discovered Fernie some three decades ago long before someone conjured up that delicious sounding term Powder Highway. The Vancouver boy never left. It's a Thursday afternoon, and I'm following Siggers as he drops into Corner Pocket, a spicy little couloir that squeezes into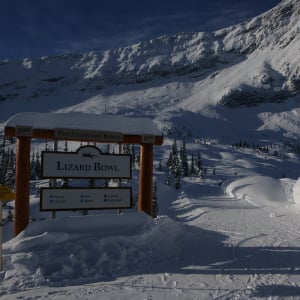 wide open Lizard Bowl, one of five bowls at Fernie Alpine Resort. The couloir features a fixed rope allowing people to hand line down the steep, often wind polished entrance that always gets the adrenaline pumping. Siggers goes first. He holds the rope, does a side slipping abseil to where the chute opens up. He releases the rope and after a trio of tight jump turns, exits the couloir then waits for me in the lee of a vertical limestone cliff that trims the bowl. This guy clearly loves skiing. As operations manager he probably bags more days on snow than an airline pilot logs time in the air. He loves skiing so much, that he's out here today, on his day off, shredding like a 25 year old with a bunch of visiting writers.
For the already initiated, the Powder Highway needs no introduction. For the uninitiated, think of it as the place in British Columbia where you go to realize your skiing dreams, where the terms steep and deep are more than just platitudes on a brochure or website – they're real, very real. Nature pays special attention to this corner of BC, a province already blessed from a snow sports perspective. As winter weather fronts march east from the Pacific Ocean, they discharge moisture on the rugged Coast Range. By the time these systems hit the Columbia Mountains and western slope of the Rockies, they have recharged with moisture from interior lakes. Snow falls again, this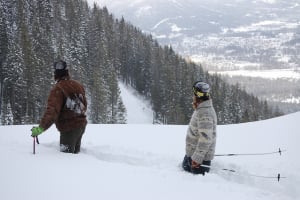 time in dreamy, fluffy, feather-light quantities. There are no guarantees; it's weather after all, but the odds are on your side when you travel the Powder Highway. The ridiculous variety and concentration of world class destination resort, cat, backcountry lodge and heli skiing operations is a testament to the riches. Skiers are smart this way. Like Robin Siggers, they go to where the goods are. You've probably heard about the Powder Highway, and it's now lodged in your brain. It won't go away, so it's time to act. Consider Fernie Alpine Resort and Kicking Horse Mountain Resort the southern and northern bookends to your Powder Highway road trip. Fernie overlooks the charming town of the same name, tucked into the Lizard Range, a magical piece of geology that puts the lie to the claim that it never really snows in the Canadian Rockies. Here, where the craggy Lizard Range sits perpendicular to the normal north-south axis of the Rockies, intensely local weather systems re-circulate over the mountains often dumping coastal quantities of snow on the resort's array of wide open bowls, chutes and long meandering tree runs. By the time, you've zig zagged your way up Kootenay back roads and Columbia Mountain valleys, legs feeling fit and acclimatized to Powder Highway vertical, you'll arrive on the western side of the Rocky Mountain Trench at Kicking Horse Resort. This is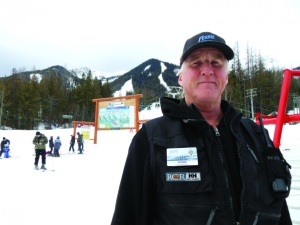 where you'll get your game on – again. As you ride up the Golden Eagle Express gondola your eyes will scan the bony ridges that cut the Dogtooth Range, and divide the Kicking Horse into four main zones of downhill fun. Top to bottoms at Kicking Horse are legendary. Stack a few of these 1,260 meter vertical back-to-back and you'll have no problem sitting at the Eagle's Eye restaurant and tucking into a lunch of Elk Bourguignon or some good old Alberta beef. Or perhaps you'll make dinner reservations at this peerless mountain-top dining room. You'll watch the moonrise, and the first stars twinkle over the surrounding peaks. Or perhaps snowflakes falling in the amber glow of the outdoor lights. You'll dream of the Powder Highway and when you'll come back. Once experienced, never forgotten. Just ask Robin Siggers.