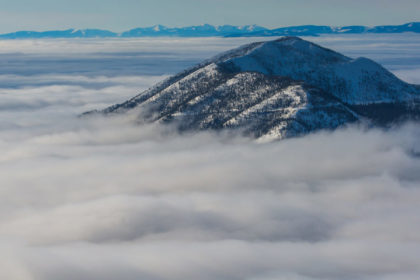 If you could design the perfect ski town it would look like Fernie. Except Fernie, tucked into the mountains of southeastern BC, comes by its charm naturally. Brick and wood heritage buildings, which hearken to the town's rich mining history, line inviting downtown streets where boutique cafes and gear shops reveal Fernie's modern incarnation as a ski and outdoor paradise. Gaze south from the town along  the Elk River Valley and you'll be dazzled by the tantalizing five-pack of alpine bowls – Siberia, Cedar, Timber, Currie and Lizard – that unfold from the rugged Lizard Range and comprise the diversity of terrain that makes Fernie Alpine Resort a bucket list item for skiers from around the world. Ten lifts service 10 square kilometres of terrain with a vertical drop of nearly 1100 metres, and home to an astounding 142 named runs. That doesn't even include the dreamy glades and secret tree skiing stashes too numerous to be known by anything other than local names. And then there's the snow. Nature pays special attention to the legendary Lizard Range, a magical piece of geology that puts the lie to the claim that it never really snows in the Canadian Rockies. Fernie Alpine Resort boasts by far the deepest snowpack of any ski area in the Rockies, with an average nine  metres of annual snowfall. From my home on the West Coast of BC, I've monitored Fernie snow reports over the years with the intense envy that only numbers like "-10C" and "30 cms of fresh" can induce in a ski bum like me.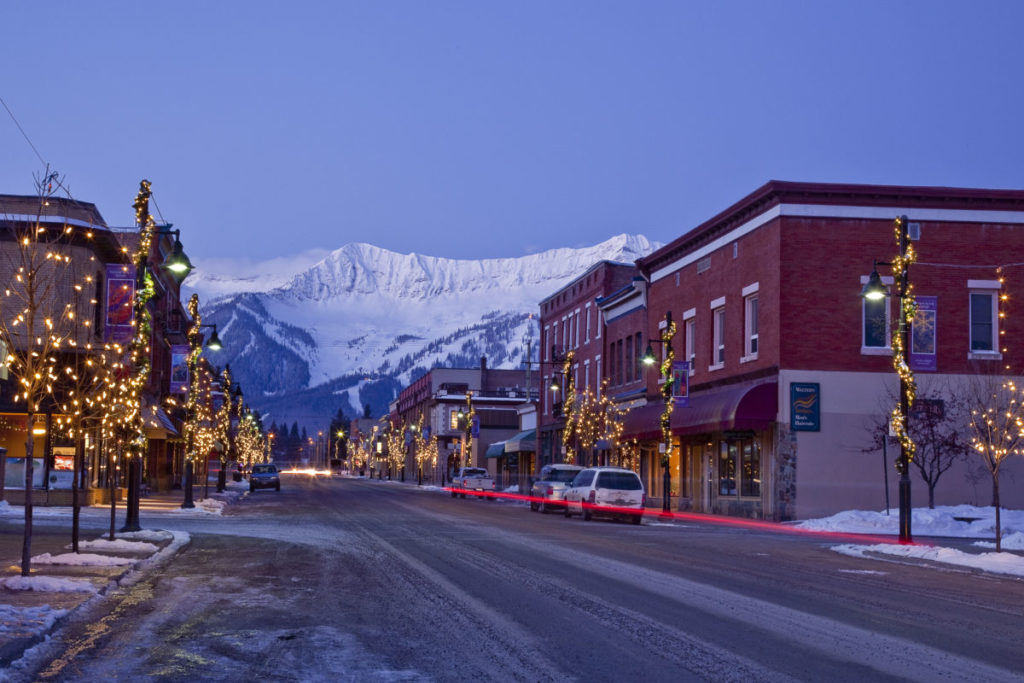 But Fernie offers more than alpine bowls and steep tree skiing.  Some mountains simply work well for families. Fernie is one such resort. When you stay on mountain, you can park your car and leave it in the underground parkade, whether it's Lizard Creek Lodge or one of the other on hill accommodations. There's no dreading the morning ritual of herding gear and kids across endless parking lots before you even get a  glimpse of a chairlift. Plenty of thought went into the design and layout of the Fernie base area, ensuring that condos and lodges were located within easy striking distance of the lifts and ticket office. Put simply, Fernie embodies the ski in, ski out ethic. Click in, and slide down to the lift; it doesn't get any easier. Advanced riders can feast on steep alpine and sub-alpine terrain like Corner Pocket, a spicy couloir that deposits you atop Lizard Bowl, or Gotta Go a steep drop through glades that funnel into Currie Bowl. Kids and beginners can get their kicks on the lower half of the mountains on green circle and blue square groomers, or  in the mini terrain park, never far from a hot chocolate or a soak in the hot tub back at the slope side condo or lodge, where you can
rehearse your favorite lines from Hot Tub Time Machine (in 2009 Fernie was temporarily transformed into a 1980s ski resort for the filming of this John Cusack sci-fi comedy classic.)  On those days when the family needs to rest the legs, or simply wants the afternoon off, you can hop in the car and in 15 minutes be strolling along main street Fernie, perusing for deals in the ski and outdoor shops, or enjoying an espresso or gelato at the Beanpod. Or perhaps the adults will sneak away for a craft brew tasting at Fernie Brewing Company on the outskirts of town. There's a synergy in the Elk Valley that brings skiers and riders back time and time again. Fernie Alpine resort and the historic town of Fernie don't compete for the visitor's attention; they complement one another, and enhance the experience of skiing at a world class resort and soaking in the ambiance of an authentic mountain town with a long history of skiing and adventure.
Photos by Henry Georgi & Robin Siggers