Tuesday, 17 December 2019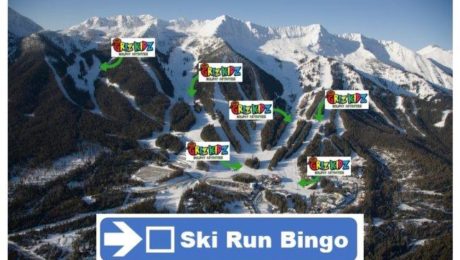 Fun on-mountain activity for the whole family, a great way to explore Fernie Alpine Resort.
Thursday 26th December
Thursday 2nd January
Complete a run on the bingo card, take a picture of you & your family on the run (try to include the run name in your photo if possible) and mark it off. Aim to complete 5 in a row on the bingo card – vertical, horizontal or diagonal. Tag your photo to #lovefernie
Pick up your FREE bingo card from the Plaza between 9:00-10:30am or anytime from Guest Services.
Join us for Apres at Slopeside cafe anytime between 2:30-4:00pm, redeem your bingo card and be in the chance to win prizes!