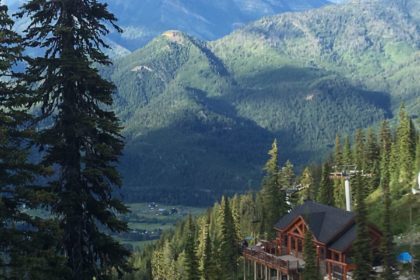 'Ralph Waldo Emerson (Poet) once asked what we would do if the stars only came out once every thousand years.  No one would sleep that night, of course.  The world would become religious overnight.  We would be ecstatic, delirious, made rapturous.  Instead the stars come out every night, and we watch television.'
-Paul Hawken (environmentalist/activist)
Luckily we don't have to wait 1000 years to enjoy the night sky view.  This summer, don't watch tv, don't scroll all night through Instagram and don't stay indoors.  Get outdoors and sleep the closest you can get to the stars at Fernie Alpine Resort's quintessential mountain top camping experience.
You've heard of camping.  And you've likely heard of glamping (glamorous camping).  Well at Fernie Alpine Resort, we've taken camping/glamping to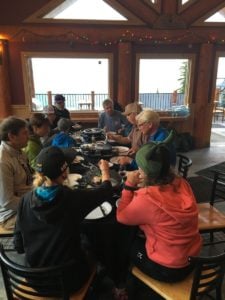 whole new heights – by putting it at the top of the mountain!  That's right – up your camping game this summer by riding the Timber Chair at Fernie Alpine Resort to the (timber bowl/lost boys café) for a camping experience unlike any other, in fact, the first lift serviced camping available in North America!
Your unique camping experience starts at 4:00 pm at base of the Timber Chair, then it's up the lift to your camping area to set up your campsites (hosts are available to assist).  After a guided hike you'll enjoy a raclette dinner at Lost Boys Cafe followed by S'mores by the campfire.  The next morning after breakfast at Lost Boys Cafe and camp clean up make your way back down the chairlift or feel free to explore the mountain more by hiking and sightseeing.  The whole trip is topped off with some of the most amazing views of the Elk Valley, don't forget to Instagram the images to create all the FOMO for all your followers!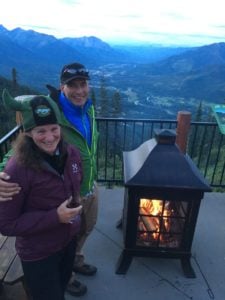 But you don't have to take our word for it, take this guests' word instead!
'We had a great time "glamping" at Fernie Alpine resort. Well organized, beautiful views, excellent food, interesting short hikes and wonderful company. The fondue dinner was really delicious and coffee and drinks on the deck at Lost Boys Café with a fire and view over Elk Valley made a perfect end of the day. It was a very easy way to get a great camping experience, enjoy the wildlife and still have the luxury of having access to very good comfort and cooked meals. We have recommended the experience to all our friends and we believe this will turn out to be one of the "musts" to do when visiting Fernie.'
Book your mountain top camping experience now!