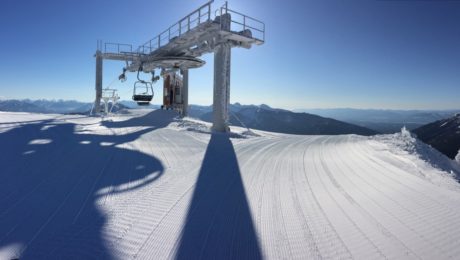 1. Get Fit
It's on everyone's list! Did you know that you can burn more than 350 calories per hour just by skiing or boarding? Make the healthy choice and get out on the hill more often this year!
2. Improve your skills and perfect your powder turns
Our Winter Sports School offers a great variety of programs for everyone from beginners to experts, kids and adults. Steep and Deep Camps, Learn to Ski/Snowboard, Kid's Adventure Camps, Specialized Coaching and so much more! Check out https://skifernie.com/rentals-lessons/telus-winter-sports-school/ for a full list of the programs available.
3. Make new friends
Start a conversation with your fellow lift riders. Who knows? You might find a new riding buddy or carpool companion!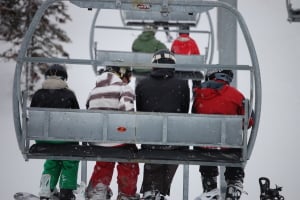 4. Get ready for the backcountry
We offer an area to practice your beacon searching skills on the hill (take the White Pass chair to Upper Heartland and follow the signs). Avalanche Awareness Day at FAR is Saturday, January 16th; Come and learn from the Fernie Ski Patrol about staying safe this winter. Outfit yourself with a selection of avalanche safety gear at the Sports Alpine Retail Shop. Take an avalanche course through College of the Rockies or other local course providers.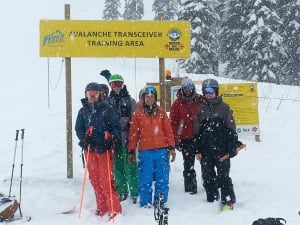 5. Ski new hills
Fernie Alpine Resort is located on the Powder Highway, with lots of ski hills to be found nearby. Check out our sister resorts: Kimberley Alpine Resort, Kicking Horse Mountain Resort and Nakiska Ski Area for a great variety of terrain.
6. Upgrade your gear
Pick up a new pair of goggles, an extra jacket or a better base layer. We offer a selection of soft and hard goods at Sports Alpine Retail Shop. You can also demo some of our High Performance gear from the rental shop to help you make an informed decision on your next big purchase.
7. Pamper yourself
The Spa at Lizard Creek Lodge offers a full menu of spa treatments and massages. Finish off the evening with a fine dining experience at Cirque Restaurant. Head to http://lizardcreek.com/ for more information.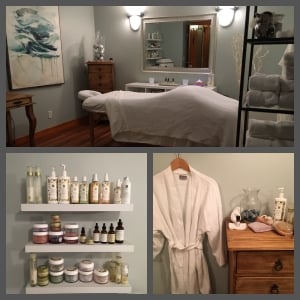 8. Try something new
There are many on-snow activities available at Fernie Alpine Resort. Head to the rental shop to try fat biking, grab a pair of snow shoes or cross-country skis and hit the trails. https://skifernie.com/rentals-lessons/rentals/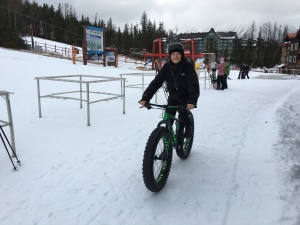 9. Get first tracks
Be the first ones up the chairlift and carve the fresh snow with our First Tracks program. Register by 4:45 the night before, and you can leave your trail for everyone else to be jealous of.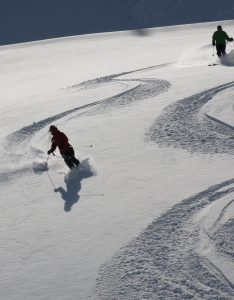 10. Experience True Après Ski
Head up to the Legendary Griz Bar for a pint with your friends after the last run of the day, or  visit the new Ice Bar at Lizard Creek Lodge for an exclusive Vodka tasting experience.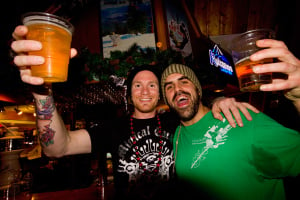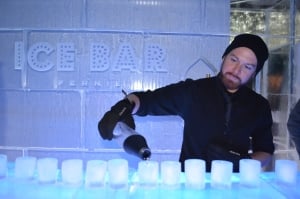 Written by Jordan Johnson
Photos: Robin Siggers, Nick Nault, FAR Patrol, Kimberley Alpine Resort, Kicking Horse Mountain Resort, Nakiska Ski Area, Jordan Johnson