Saturday, 24 December 2016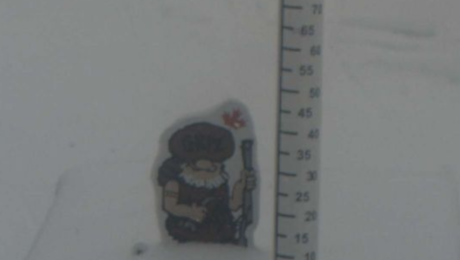 Everyone who is familiar with Fernie knows the legend of the Griz, and anyone who checks the snow report knows that we have our own Griz standing faithfully next to our snow stick on the Mountain Cams section of our website.
What you may have missed however, is that over the summer months our little Griz took a vacation from his post! His adventures were documented over the course of the summer on the griz_on_tour instagram account (https://www.instagram.com/griz_on_tour/).
After wrapping up his job at the hill for the winter and getting his affairs in order, Griz started his adventure on June 28th with a post of him in a field with his beloved resort in the background.
His posts continued on a regular basis where he was observed behind a steering wheel, going on hikes, wishing everyone a good morning, making friends, and enjoying a nice cup of Tim's coffee.
Griz's adventures took him all around the Elk Valley; to campgrounds, recreation sites, from mountain meadows to peaks and everywhere in-between. He took a dip in a river or two to cool off, visited the Skookumchuck duck pond, and even found his way to Calgary's Mountain Equipment Co-Op!
Throughout his tour, Griz encouraged people to adventure every day, explore their surroundings, respect the environment, be bear aware and most of all to appreciate the beauty of our mountains.
Fernie Alpine Resort was happy to welcome the Griz back to his post when the snow started to fly, where he faithfully reports the snowfall each night via his live webcam (skifernie.com/conditions/mountain-cam/).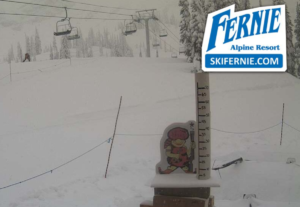 Joining Griz this season on the mountain will be his sweetheart Ms. Griz! She'll be working out of Currie Bowl and will be hard at work with Mr. Griz reporting snowfall via her own live webcam at the bottom of Polar Peak Chair.
Photos of Griz on Tour: