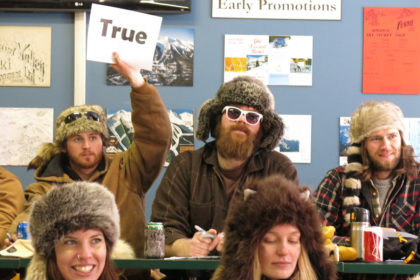 Most people know the most notable numbers of Fernie, over 2500 Acres of terrain, over 1082 m vertical rise and 142 runs.  But here are some other numbers to note from Fernie…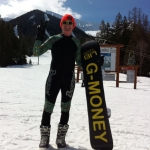 15
The amount of years Greg Barrow (aka G money/aka local legend) has been getting the coveted very first chair of the season.  It all started with his tent being kicking off the resort, not Greg, just the tent.  Read the
10
Lifts with the ability to move nearly 15,000 skiers around the mountain.  Per Hour!
9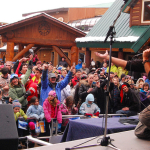 On mountain venues for your eating enjoyment. Including the family friendly Kelsey's in the Plaza and Lost Boys Café at the top of Timber Chair with some of the best views of the resort.
8
Fernival year end parties.  The tradition has been going for 8 seasons now, with a huge FREE outdoor concert to thank the community for the great support each year.  Previous acts include Spirit of the West, Daniel Wesley, Trooper and 54-40, this year is featuring Platinum Blonde!
7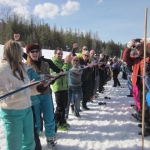 Hundred!  The amount of feet in the world record shot ski attempt. This happened at Fernie as part of a wedding in 2013.  Don't believe us?  Watch the video on our YouTube channel.
6
Beers on tap at Fernie's newest restaurant Cirque in Lizard Creek Lodge.  Cirque (formerly the Great Room) in Lizard Creek Lodge has bar seating as well as restaurant seating for all ages, with a plethora of delicious cocktails to try and 6 beers on tap!
5
Huge Alpine Bowls full of powder to snack on!  Whether your favourite bowl is Siberia, Timber, Lizard, Cedar or good ol' Currie bowl, you're almost guaranteed to find powder stashes in one of the 5!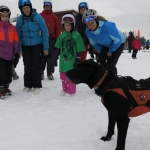 4
Avalanche Dogs on staff.  An important part of our Ski Patrol program is our Avy dog program, 4 dogs training with 4 members of our ski patrol staff assist daily and are always ready to help out in the event of an avalanche.  Read more about our Avalanche Dog Program in 'Fernie's Furry Hero's".
3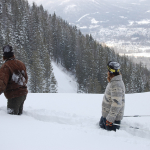 Story building   – how much Fernie's annual snow fall amount can cover (11 m/37 feet)!
2
Epic Après ski bars, located right in the plaza at Fernie Alpine Resort – check out The Griz Bar in the resort plaza, known for 'Keepin Rippers Ripped' since 1962 and also home to live après music weekly and some legendary parties.  Or stop into Kelsey's (especially if you've got some kids in tow), gather around the bar or hang out in the restaurant with the littles while enjoying your après beverages.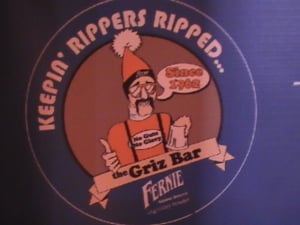 1
Legend of the Griz.  There is one 'person' in Fernie credited with bringing the amazing powder to the resort each and every year.  It all started with a baby boy born in a bears cave, followed by a battle and finally ending with a musket being shot into the cloud.  Read the full Legend on our website.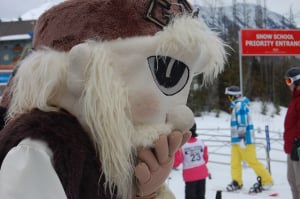 0
HOW MANY FRIENDS YOU HAVE ON A POWDER DAY IN FERNIE.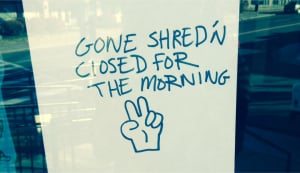 Words: Cali Sammel
Photos: Robin Siggers, Sage McBride, Mark Eleven Photography, Dylan Siggers, Fernie Alpine Resort