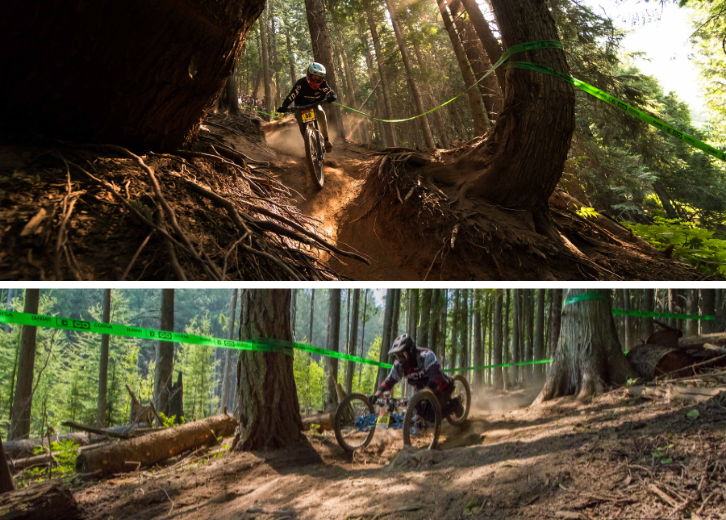 Fernie Dunbar Summer Series Canada Cup/BC Cup Downhill Mountain Bike Race 2022
JULY 16 SEEDING RUN RESULTS – https://zone4.ca/race/2022-07-16/c46bb552/results/
———————————
Get ready for a gravity-filled, energetic weekend of downhill racing. Fernie Alpine Resort is proud to partner with SE Racing, Cycling Canada, and Cycling BC to welcome back the Fernie Dunbar Summer Series Canada Cup / BC Cup Downhill Race. Fernie is the first of 3 stops on the Dunbar Summer Race series – the best downhill mountain bike series in Western Canada!
Races can expect a fun, technical course, and after being the debut location for the first-ever adaptive mountain bike category last summer, we are stoked to work with SE Racing and KASA (Kootenay Adaptive Sports Association) to offer an adaptive bike category once again for this year's race.
To keep informed on all the Dunbar Summer Series Races, visit their Facebook page – https://www.facebook.com/dunbarsummerseries.
Registration:

Registration for the event is now open at ccnbikes.com – Click the button below to register: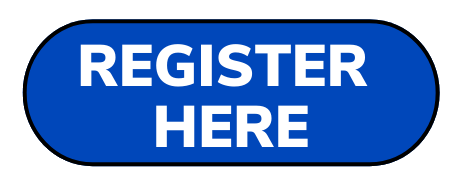 Schedule:
Friday – Timber Chair is open for racers, unofficial course inspection, and plate pickup.
Saturday – Practice, seeding runs for the elite categories, and plate pickup.
Sunday – Race Day!
NOTE: The Timber Chair is open to racers only. The Elk Chairlift is open 10:30 am – 4:30 pm all weekend for lift-accessed biking, hiking and sightseeing for racers, family and friends.
For the Full Schedule: Click Here
Lift Tickets:
Competitor 2 Day (Saturday & Sunday) Race Lift Ticket for the event will be $63.95+gst (Ages 18+) and $51.95+gst (Ages 13-17).
Friday & Monday – Competitors receive a 20% discount on their lift ticket. To get the discount on Friday, competitors must be pre-registered by Thursday.
Competitors, please head to the designated race lift ticket window in the main plaza to pick up your lift tickets. Racers can pick up tickets for all 3 days on Friday if they wish.
Ticket Windows will be open at
Friday – 9:30am
Saturday – 8:30am
Sunday-  8:30am
All racers must complete a RCR Bike Ticket Waiver online before purchasing their ticket.  This can be done online ahead of time via the following link – https://passes.skircr.com/waiverNSSummer/signupFull.aspx?w=bike
Save a screen shot of the bar code or keep the email confirmation on your phone to show the ticket window that the waiver has been completed.
NOTE:  Season Pass Holders will have to pick up a lift ticket from the ticket window or Guest Services.  Your pass will not scan at the Timber Chair.   The lift ticket identifies you as part of the race and will get you on Timber.  There is no charge for the lift ticket.
Waiver:
All competitors must fill out RCR Event Waiver(s) prior to the event.   Any competitor 16 years of age and older (as of Day 1 of competition) must fill out an EVENT WAIVER. You can fill the Event Waiver out yourself. Any competitor 15 years of age and younger (as of Day 1 of the competition) must fill out both the EVENT WAIVER and PARENTAL CONSENT WAIVER. Your parent or legal guardian must complete these waivers. You will receive an email with a copy of the completed waiver to confirm you have finished the process (you will receive one email per waiver). Competitors 15yrs and younger will receive two emails – one email with a copy of the Event Waiver and one with the copy of the Parental Consent Waiver). Click on the online waiver button below to fill out the waiver.

Course:
The top half of the course starts with the infamous technical and loose "Canadian Section" steeps through the woods. The course then connects with the fast and loamy "Bicycle Thief" trail through the trees and then exits to a high-speed straights section before heading into the Rockstar Tree Island for a few final turns before the final finish ramp.
Adaptive Riders will re-route from the start and race down the access road to connect with Bicycle Thief and the bottom half of the course.
Racers can access the top of the course by riding down the access road from the top of the Timber Chair – follow the signs. Please note: Access road is gravel, and there are loose sections, so please ride with care when heading to the start area.
This course is open to racers only for the weekend. Public, friends and family can access trails off the Elk Chairlift all weekend.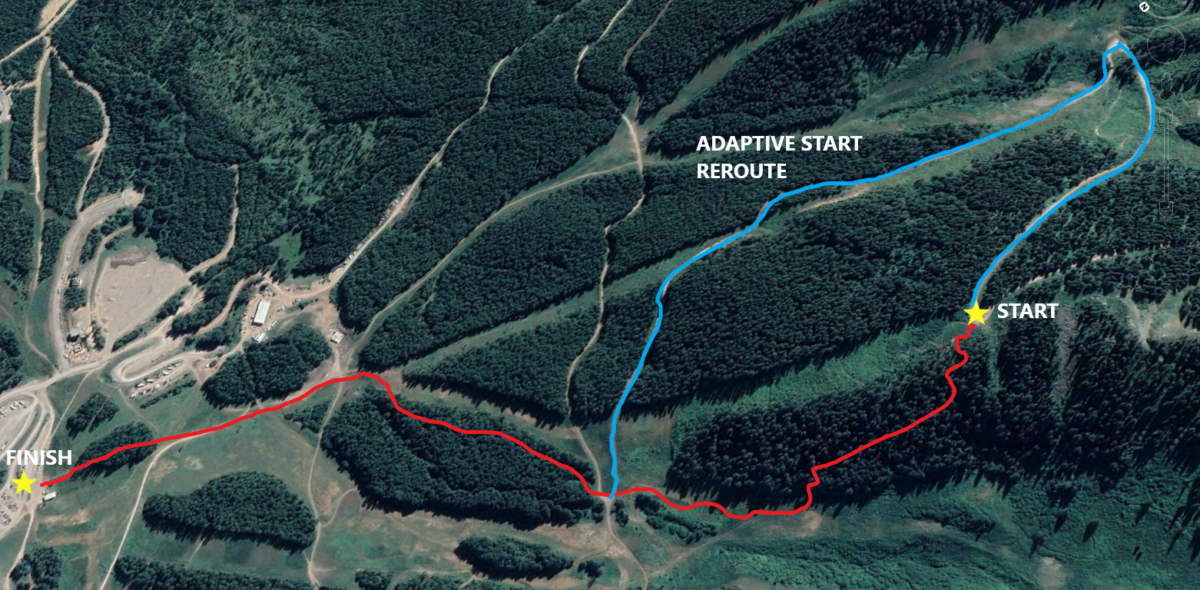 Base Area Map: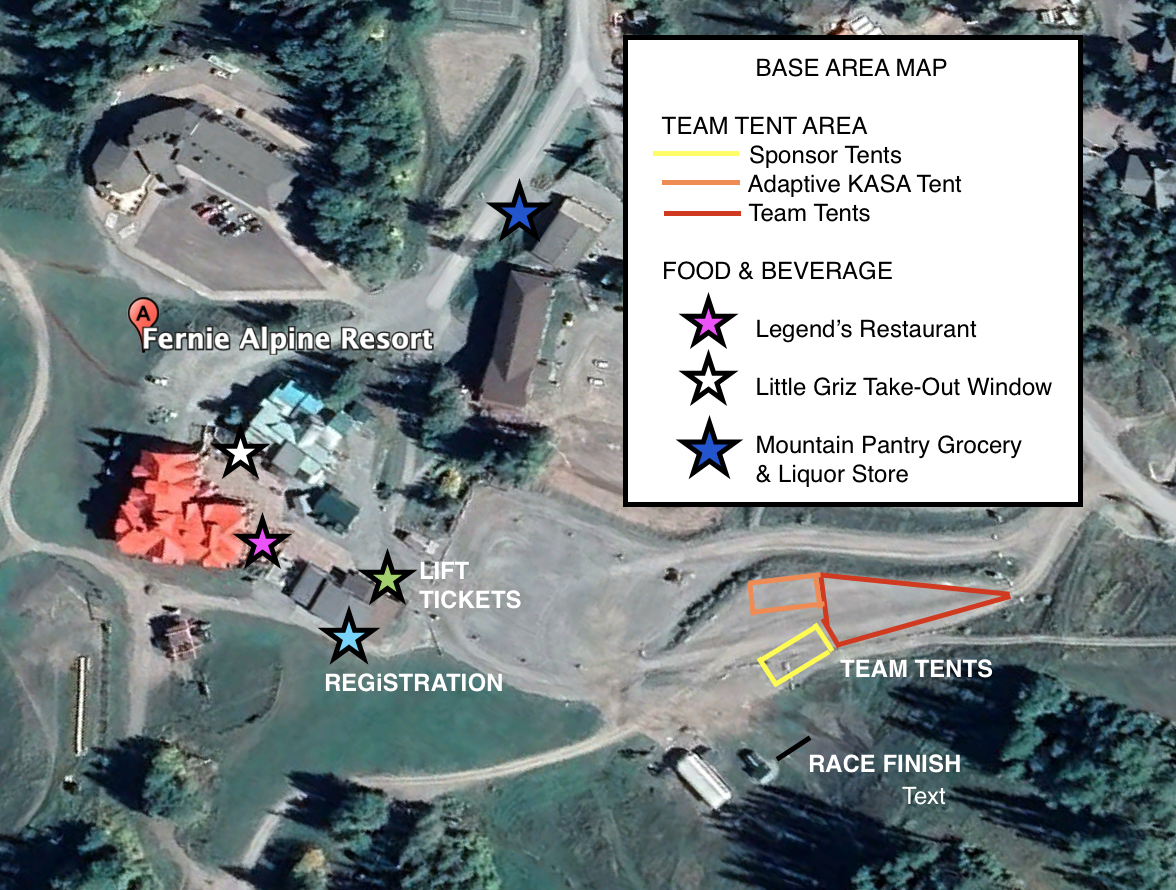 Accommodation:
Hotels
There are several hotel options both at the resort and in town for the event. Our central reservations team can help you find the best accommodation for your needs – packages are available. Call 1-800-258-7669 or visit https://skircr.com/vacations/summer-vacation-packages/
**Please book your accommodations early. Due to a large contractor staying in town for the summer, hotel availability is significantly less than previous years.
Camping
There are several options for camping for the event. Fernie has a number of campsites in town and close by. You can reserve spots in the following campgrounds for those looking for traditional campsites. Please book your camping early as local campgrounds do sell out.
Both the Fernie RV Resort and Mt Fernie Provincial Park campgrounds are a short drive and located within 7km from the resort and venue.
Fernie RV Resort (full serviced sites and amenities including internet and laundry)
https://tourismfernie.com/accommodations/camping-rv/fernie-rv-resort
Mt Fernie Provincial Park (un-serviced sites but has washrooms, shower facilities and proper campsites with picnic tables and firepits)
https://tourismfernie.com/accommodations/camping-rv/mt-fernie-provincial-park
Camping is also just outside of town at both Mountain Shadows Camping in Sparwood (approx 25min drive to the resort) and Kikomun Provincial Park near Lake Koocanusa (approx 30min drive from the resort)
Mountain Shadows Campground (serviced sites)
https://www.mountainshadows.ca/
Kikomun Creek Provincial Park – 3 separate camping areas (mostly un-serviced sites with a limited number of sites with electrical hookups.  Shower and washroom facilities available on site)
https://tourismfernie.com/accommodations/camping-rv/kikomun-creek
On-Site Camping
Basic parking lot camping will be available up at the resort for the event. Campers must be self-contained as there are no services available other than basic washrooms/porta-potties (no shower facilities, water, or power will be available).  For those seeking more services please see the campground options above.
Due to the demand for camping, reservations are strongly recommended this year to guarantee a spot as limited space is available.  The cost is $25/night.  To reserve a spot please fill out the Canada/BC Cup Camping Request Form via the link below.  Once the camping request forms are received, a Guest Services agent will call you to take payment and finalize your reservation.
Onsite Camping Request Form – ON SITE RESERVED CAMPING IS NOW FULL
We will have LIMITED overflow spots available on a first-come, first-filled basis starting Wednesday, July 13th.  To check into the overflow spots you must call our daytime security between 12pm-12am when you arrive on site. Contact Number is on the sign as you enter Parking Lot #2.  Our security staff will confirm if we have space and direct you where to go.  Please have a backup plan if the overflow is full.  Overflow spots cannot be reserved.
VOLUNTEERS NEEDED!
Calling all volunteers!
Volunteers are needed as course marshals for the event on both Saturday and Sunday. Volunteers can volunteer for one day or both days.
In return for helping out, all volunteers get up close to the action, get lunch on the day they volunteer, event swag and are entered into our Volunteer prize draws for awesome bike prizing from our sponsors.  Plus all volunteers will get a summer lift ticket that they can use for themselves or a family member/friend anytime over the Summer 2022 season.
To sign up please fill out our volunteer form here – https://form.jotform.com/221744936560258
If you have any questions please email [email protected].
THANK YOU
Thank you to SE Racing and Dunbar Cycles for supporting the event once again this year.
'We gratefully acknowledge the financial support of the Province of British Columbia for funding through the BC Fairs, Festivals, and Events Recovery Grant'