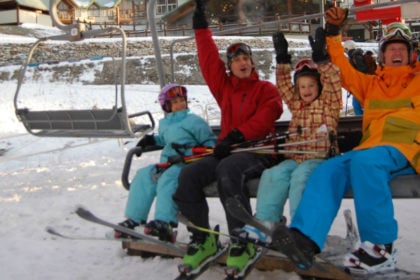 Today kicked off another great season at Fernie Alpine Resort and continuing with a long standing tradition (15 years!), Greg aka G-Money camped out at the resort in order to be first in line to be first on the lift and first off the lift to take the sweet initial turns of the winter.
Greg 'G-money' in known in the community, not just for nabbing first chair each recent ski season, but also for owning Edge of the World, a popular board shop located on 2nd ave in the town of Fernie.  So just how did this tradition for Greg begin?  In his own words…
15 years ago…
He [Barrow] had pitched a tent at the bottom of the Timber chair the night before Opening Day. He wanted to be on the first chair of the season. The security guard told him to camp in the designated camping area. Barrow started negotiating.
"I can't get first chair from up there."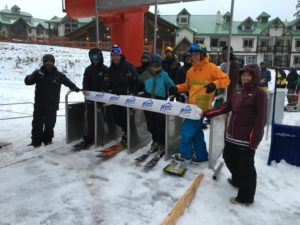 "You're gonna camp for first chair?" the guard asked.
"Yeah," Barrow replied. "Well, can I stand here?"
"Yes," the security guard said. "But you can't camp here."
"He goes: 'I am not gonna call my boss at 2 in the morning and wake him up because some fool is trying to camp.'
"So, I just went and put my tent in the car and then went back and stood there."

Read the full story on the Globe & Mail website.
These days, we allow Greg to camp out in hopes of getting first chair, anyone who has that type of dedication and love for a sport deserves it!  That's what we think anyways.
Here's Greg on first chair last season (2014)
And 2013….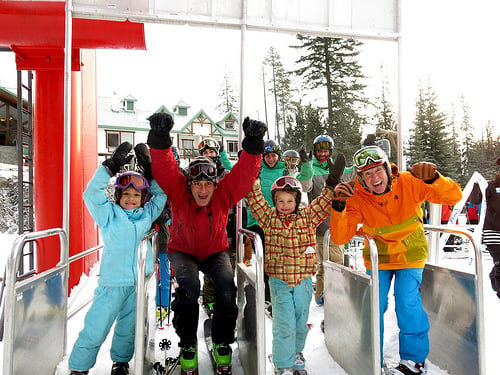 2012!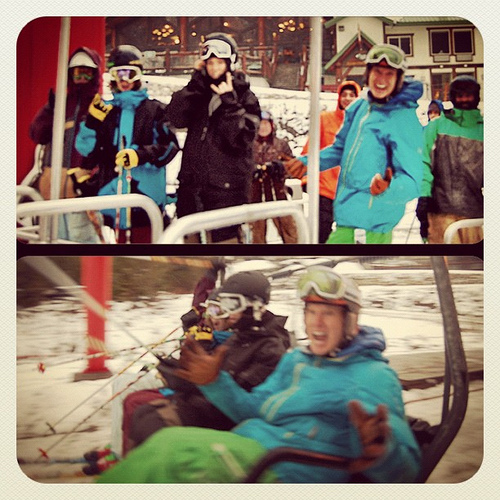 2011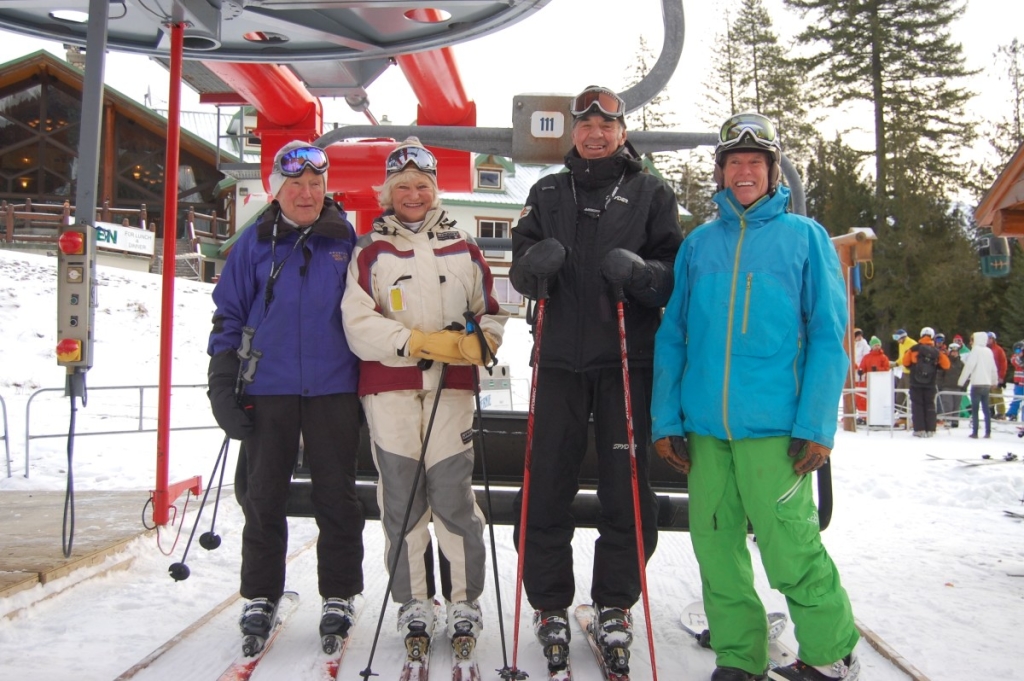 You get the idea…