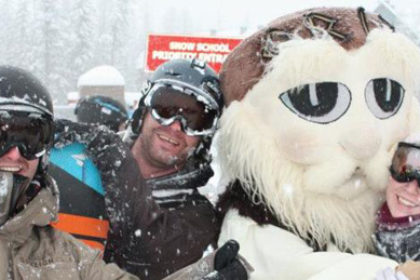 Snow, that's why!  We're off to a snowy start here at Fernie Alpine Resort, with the snow in fact first falling at the beginning of September right as we were closing down our summer operations!  While it made a brief disappearance so far in October, it returned this week and is a great sign for the upcoming ski season.
It started with a brief dusting overnight the weekend
And continued into Tuesday!
So get ready to get in line for first chair!  Opening date is tentatively scheduled for December 4th, stay tuned to our online events calendar for updates closer to the date.