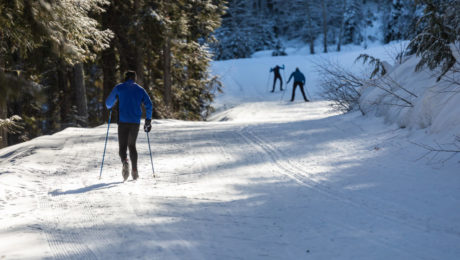 **UPDATE:  We are extending the Silk Trail Slide another week and it will now run until February 12th**
Note: Feb 3rd:  There currently is a moose hanging out the multi-use trails (most recently on the Manchuria section).  The moose has been charging dogs so please do not cross-country ski, snowshoe or fat bike with your dogs on the multi-use trails at this time.  Check our snow report for additional updates.  We are extending the Silk Trail Slide event another week to allow the moose space and time to move on.
We are happy to bring you the Raging Elk Silk Trail Slide – a virtual Nordic Ski event with something for everyone. Come out at a time that suits you, choose a distance, and score an awesome medal created by Wild Wolve Designs and some great prizes from our sponsors!
The event runs from January 28th through February 5th, 2023
4km * 9km * 13km * 18km
How do I participate in the Silk Trail Slide event?
REGISTER for the event

Registration is $15 (including tax)
The online registration link is posted below
**PLEASE READ PRIOR TO REGISTERING**

RCR Event Release Agreements are required to be completed during the registration process.  Once you have filled out your information you will see a RELEASE AGREEMENTS section.  Click the red "Click for Event Agreement" button to fill out the agreement.

Competitors 16yrs and older need to complete one waiver, the Event Release Agreement – the competitor can do the Event Release Agreement themselves.
Competitors 15yrs and younger need to have their parent or legal guardian complete two waivers –  the Event Release Agreement

AND

the Parental Consent Agreement. So your parents/legal guardian must register you.
Note: In section 3 of the Release Agreement section, there is a typo – the wording should say Event instead of Ski School; it should say, "Payment for the EVENT will not be processed until the Parent/Guardian completes the Release Agreements."
Once the agreement is complete, it will auto-fill the Agreement IDs into the registration form.
Once the agreement(s) are complete and codes autofilled you can complete your registration by "adding to cart" which will take you to the payment page.  If you want to register a second person, you can just click "continue shopping" and it will go back to the registration page to fill in the details for the second person.

JOIN the Fernie Alpine Resort club on Strava.

Here you can check out the four routes on offer https://www.strava.com/clubs/FARevents
Or look at the routes below

COMPLETE one (or more) of the event segments

Track your results and post on Strava.
If you don't have Strava you can track your results on any other GPS program/app.

 COLLECT your finishers medal and enter the prize draws

Once you have completed your segment, go into Guest Services located in the main plaza.
Show your registration confirmation email & your Strava results to receive your finishers medal – everyone who finishes receives the medal!
When you pick up your medal, you will get a draw prize form to fill out which will enter you into our prize draws.
REGISTRATION
Register via the button below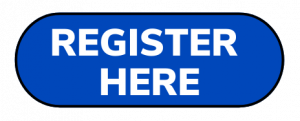 How to Use Strava for the Event:
Join the Fernie Alpine Resort Strava club (link above)
To find the four routes for the Silk Trail Slide, look for the 'Events' on the Fernie Alpine Resort club page on Strava.
Each Route Length is set as a different event – click on the event with the route length you want to complete
Once in the event, if you click on 'view the route' from the event, you have an option on the bottom left of the screen to "use route." This will automatically take you to the recording feature with the route marked out. This makes it easy to follow the correct route.
Make sure you start and end your Strava at the start of the route – end of Double Creek, the start of Silk Trails (look for the sign). Once complete, please add to your activity comments/description if you were doing the route on Classic or Skate skis.
Strava leaderboards
We will be using the Strava Segments listed on each Strava event as our leaderboards. Make sure you include whether you were Skate Skiing or Classic Cross Country in your activity comments.
Don't have Stava? You can still participate. The routes are posted below, and you can export a gpx or tcx file for use in other programs or devices. Track your route on your own device and then simply show proof that you have completed the route to Guest Services (show device, screenshot of the activity etc.) to collect your medal and be entered into the prize draw.
Race routes:
Race routes use a combination of the Manchuria, Scandia Loop, and Silk Trails – you can find our Trail Map here: https://skifernie.com/img/2018-19-FAR-Winter-Multi-Use-Trail-Maps-SFS-Dec-2018.pdf
All routes start at the beginning of the wide-open intersection where the Manchuria/Silk Trail starts, and the Double Creek trail ends. Keep an eye out for the event signage.
Here is a description of the trails used in each distance, along with the Strava GPS map of the routes.
**There are multiple signs placed along the trails for directions based on desired distance to complete. The colors are indicated below, next to the distances.
4km (GREEN DIRECTIONS) – One loop taking Manchuria to Silk Trail
https://www.strava.com/clubs/710552/group_events/1118710
9km (BLUE DIRECTIONS) – One loop taking Manchuria to upper Scandia Loop to lower Scandia loop to Silk Trail.
https://www.strava.com/clubs/710552/group_events/1118705
13km (RED DIRECTIONS) – Do the 9km loop above; when you get to the end of Silk Trail, turn left and then do the 4km loop (take Manchuria to Silk Trail Loop).
https://www.strava.com/clubs/710552/group_events/1118706
18km (BLACK DIRECTIONS) – Do the 9km route above twice (Manchuria to upper Scandia Loop to lower Scandia Loop to Silk Trail. When you get to the end of Silk Trail, turn left and onto Manchuria and do the same loop again). https://www.strava.com/clubs/710552/group_events/1118711
How do you win prizes?
Everyone who registers and completes a distance will enter our prize draw. Winners will be selected by random draw once the event is complete.   The emphasis of the event is to get out, get active and have fun, so the majority of the prizes will be given away via this random prize draw as it is hard to make this a truly fair competitive event (we know snow conditions will vary throughout the competition window giving advantages some days over others).   We want to create a small incentive for those participants that are more competitive, and the top times from each leaderboard (and category) in each distance will be entered into a bonus leaders prize draw.
What if I want to do more than one distance?
Participants can do more than one distance. You don't have to register again if you want to do more than one distance (please note you will only get one finisher medal, though). But for every distance you complete, you get entered into the prize draw. For example – you want to complete both the 4km and 9km distances. You need to register once and can do both distances. After completing your first distance, you can get your finisher medal and draw prize entry. For the second distance, you can come into Guest Services and get a second entry into the draw prize pool (but not a second medal). You can do the distances over different days (you don't have to do the event all on one day), which is why we have a long competition window. Since the point of the event is to get out and enjoy our nordic trails, we encourage you to do more than one distance over the time frame.
A huge thanks to our title sponsor, the Raging Elk Adventure Lodging & Kodiak Lounge


Who says you need to spend an arm and a leg to be comfortable? Raging Elk Adventure Lodging believes that finding suitable accommodation with great amenities shouldn't be a budget breaker. With a variety of affordable room options, including Private Rooms, Shared Rooms, Family Rooms, and our brand-new Deluxe Pods, you'll find a comfortable, clean, and secure place to stay that suits your needs at a price point you'll love.
Visit their website for more information – https://ragingelk.com/.
Thanks to our black diamond sponsor, Evolution Fernie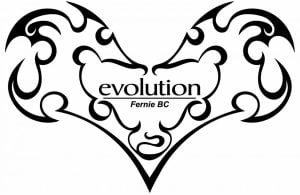 At Evolution, you'll find a welcoming, positive environment with endless opportunities to play, challenge yourself and pursue your personal fitness goals! Walking into our facility, you will instantly discover a modern, contemporary health club that emphasizes quality, cleanliness and comfort in a relaxed yet energetic environment. You will feel right at home as our community familiarity and friendliness makes everyone feel welcome.