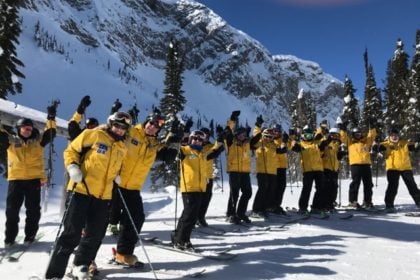 They are the first people you see when arriving at the base area of Fernie Alpine Resort. With a smile on their face, and a bright and cheery hello, a Mountain Host is never too far away to hand out advice on what to do, where to ski, where to go for the best nachos in town – anything, they've got you.
There are 39 Mountain Hosts currently volunteering at FAR. Often referred to as a 'dream job' you will see them all over the mountain just waiting to help out a guest in need. On a busy day, there will be up to 10 Hosts, covering the base area and both sides of the upper mountain. Their role can range from helping to change signboards, assisting people with directions, or providing help down the mountain.
Check out this awesome video on Fernie Alpine Resort Mountain Hosts!
We are very fortunate to have many long-serving Mountain Hosts, 3 have been volunteering for more than 25 years and received a Lifetime Pass here at Fernie. Charlotte is actually in her 31st year of Hosting which is just incredible!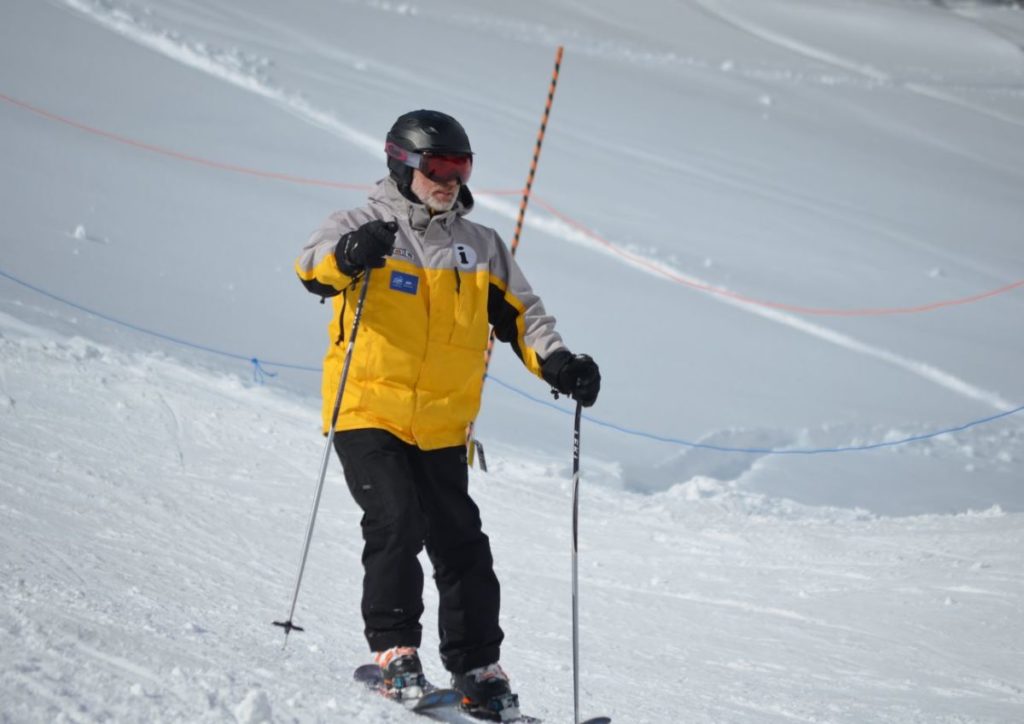 Some fun facts
– The average years of Hosting is 12
– This year we have five 1st year Hosts
– The average age is 68
– The youngest is 49
– The oldest is 84
– We have 17 that are over 70
– 3 Host couples come from the East every year
This year for the Griz Days Parade, our Mountain Hosts, in uniform, acted as parade marshals which earned them lots of thanks from grateful parents along the route. Always going above and beyond for their community, it was a wonderful sight to see them walking alongside all of the parade floats.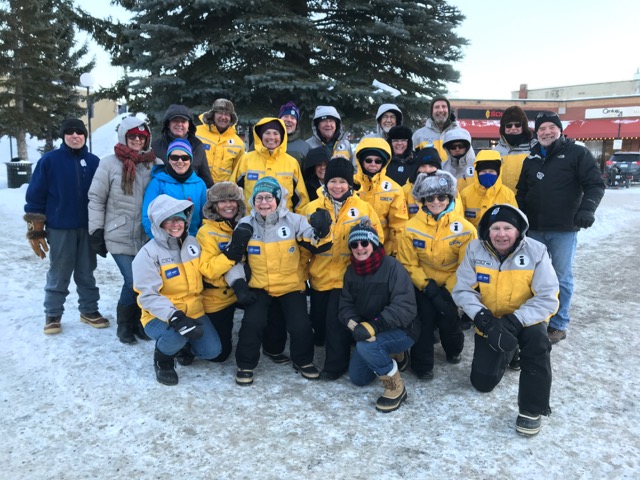 The Mountain Hosts aren't all work and no play! They have a social committee & have about 3 parties a season. They even hand out awards at their end of year party- one particular award goes to the person with the funniest "screw up". The basic rule being that you cannot be injured in doing the "screw up" as we don't want to encourage people to strive too hard for this notoriety. It's always a good laugh!
In March this year, we had the sad passing of Roy McLean, a much-loved host of 15 years. In tribute 18 Hosts, and may other friends and family, participated in "Roy's Run" down Falling Star to commemorate him on his favourite run. This is to become an annual event.
It is a rewarding job providing local knowledge and meeting people from all over the world. The frequent guest reply of "You are living my dream!" is a nice reminder of how fortunate we are to be here in Fernie.
The Mountain Hosts are a great addition to Fernie Alpine Resort. These volunteers give up their time to make sure that our guests always have a friendly face close by if they ever have a question or need a helping hand, and we are very lucky to have them!