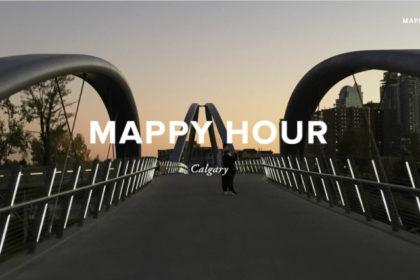 New York City-based OutdoorFest is expanding their popular Mappy Hour program internationally to Calgary this October!  A Happy Hour night with a twist, it offers a chance to meet fellow skiers, backpackers, kayakers, climbers and adventure buddies and to plan adventure packed trips with a like-minded outdoor community.  Launching this new event series in New York City in 2014 and Washington, D.C in early 2015, Calgary is a perfect next event location – being close to so many outdoor activity options it draws enthusiasts from all over to settle into city/mountain life.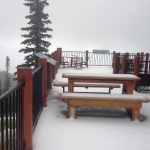 With some already having fallen in the mountains, the backcountry skiing and fitness theme for October's Mappy Hour comes at a fitting time, there's enough time to get in shape before our tentative opening date on December 5th!
Who should attend?
Anyone who loves to hike, kayak, ski, surf, climb, and generally explore the great outdoors!
Guest Speakers:
Powder Matt, Doc Pow & Paula Worthington – view their bios on the Mappy Hour website.
Cost:
Free, just bring some guidebooks, maps, or interesting stories to share
For location and to RSVP visit the Mappy Hour website.