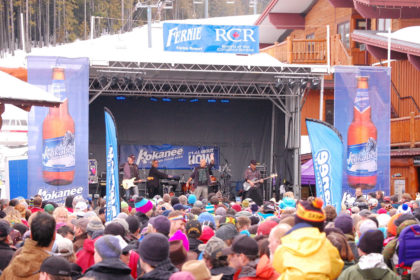 Fernie (located in British Columbia, Canada) is getting more and more well known for a lot of exciting things, including (but certainly not limited to);
Averaging more than 30 feet of snow every single season (that Fernie factor pow),
Having an awesome (and totally gorgeous) ski town – once named Coolest Town in North America by Rolling Stone Magazine,
Having even more awesome locals to chat with at local bars during après ski and last but certainly not least throwing one epic year end FREE outdoor festival year after year (the biggest concert in the Rockies)!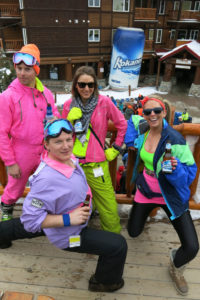 The people of Fernie have an interesting affinity for the 80's.  This is not an uncommon sight to see (photo right), and one which begs the question, why do people in 80's wear always pose in a lunge?
Whatever the reason for the 80's lunge is, Fernival has catered to this ongoing love affair in many of our previous 8 festivals with acts including Trooper, Spirit of the West and Platinum Blonde!
This year, the 9th annual festival is getting a fun little shake up turning the one day event into two – starting with a classic rock cover band, The Backroad Traveler Band to get the fill of our favourite classics in, moving to Skratch Bastid, the nationally popular DJ to entertain us before the final act – Wide Mouth Mason!  Do it all again the next day with the high energy AC/DC cover band aptly named BC/DC.  Did we mention it's all free?
Fernival takes place in the plaza at Fernie Alpine Resort, surrounded by an alpine village offering a variety of hotel, condo and ski in/ski out accommodations to fit the smallest and largest of groups.  Meaning after a day of this type of partying….
you barely have to stumble more than a snowballs throw away to get to your home for the weekend.  And if riding is all you're after – Fernie is known for its heavy snowfall along with a mild climate, making it one of the best places to spring ski!  With the balmy temps you can forgo wearing that ski jacket and head out in a bunnyhug (hoodie for those who might not know our western Canadian slang) or sometimes even a t-shirt at the end of the season here!  Don't forget to top it all off with the SlopeSoaker event on Sunday afternoon and watch brave/crazy participants attempt to cross our pond in wacky outfits for the ultimate ski bum event title.

So be one of these people this April!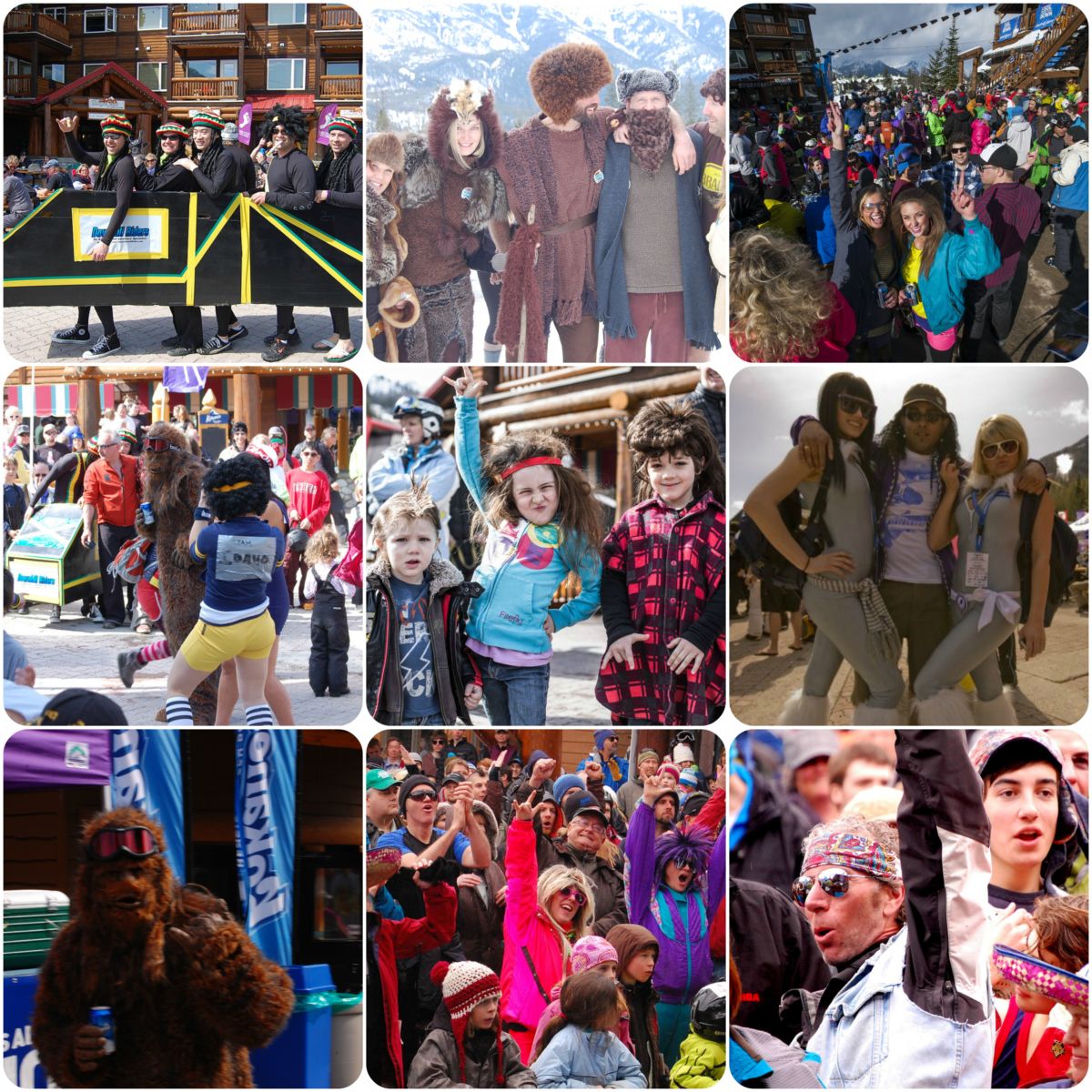 And attend Fernival in Fernie, British Columbia, Canada!
Fernival is on April 15th & 16th, 2017.
Photos by: Burrrlapz, Henry Georgi, Cali Sammel and Robin Siggers