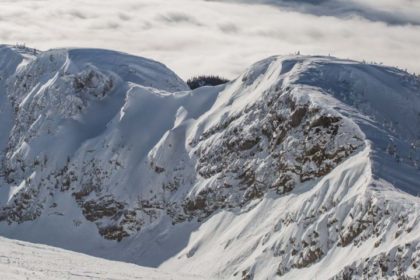 Image this.  Standing on the edge of a massive alpine bowl, peering down at the absolutely epic vastness of it and nearly drooling at the pristinely perfect powder it laden with below you.  Now imagine not 1, not 2, not even 3 of these bowls but 5 huge alpine bowls (all in one spot) and you've got Fernie Alpine Resort.
Fernie Alpine Resort, located in Fernie, B.C, is one of those places people would refer to as a hidden gem.  It hasn't yet been discovered by the masses and as a result is a large ski resort, with a massive amount of terrain known for its uncrowded slopes (and of course for up to 37 feet of powder a season).  Of the people who have been lucky enough to discover Fernie, or even luckier yet, to live in Fernie, most have a strong opinion of their favourite terrain to ride at the resort and why.  Here are some tips on where to check out (but you didn't hear this from us);
Currie Bowl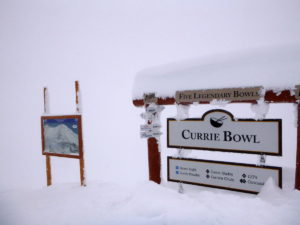 No, not the food.  Currie Bowl is loved by the more extreme rider, drop into Currie for some of the best steeps on the mountain.
"I love Currie bowl for many different reasons.  The famed Currie rope drop, the whole Concussion zone and Alpha Centari just to name a few.  But the main reason is it accesses the Big 3.  For me there is no better situation at FAR than being the first track down Skydive on a pow day.  Top to bottoming that beast is the best feeling in the world.  You definitely deserve some Griz Bar pints after picking off all 3!"
– Kieran Summers, Owner Giv'Er Shirtworks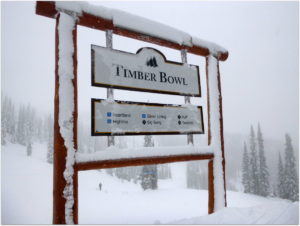 Timber
You'll be hard pressed to find a rider who doesn't love White Pass or Surprize.  Timber is laden with challenging terrain coming in through the trees but also has some slightly easier and wide open spots, like Shaky Acres.  This bowl accommodates almost any skier/rider (plus you get to show off your skills for all those on the chairlift as you pass below) and everyone likes a show off, right?
"Timber is sick because of the trees that catch the pow pow, you can access in the trees from either Timber Chair or Whitepass chair. If you hit Whitepass chair and drop skiers right (lookers left) you can grab that pow hidden in the trees rapid fire over and over again, and it gets boring fast…….NOT."
– Mark Kowalchuk, co-owner of Artschool Skateboards & Clayman Ltd.
Siberia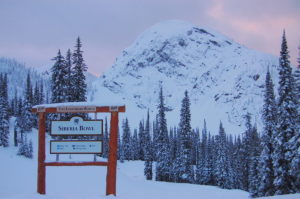 Siberia Bowl is known for its long and vast runs, where you might not see another rider for days.  If you're looking for untouched, hidden powder, Siberia Bowl is the place to check out.
"A lot of people think that as soon as you get off the chair you should instantly go right instead of heading straight – they would be wrong."
– Lynch from X92.9 Calgary's Best Rock Alternative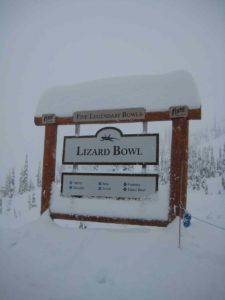 Lizard
Arguably the favourite bowl at Fernie Alpine Resort, Lizard is great for the thrill seeker.  Home to the locals' favourite area Easter Bowl, Lizard is also the location of the Headwall, where pro athletes gather each season in an epic race and compete for great prizes in the Monster Enemy Lines event.
"The lizard bowl is like falling for the girl in the hot miniskirt and realizing she's as kind as the girl next door"
– Tyler, Fernie Ski Patrol
Cedar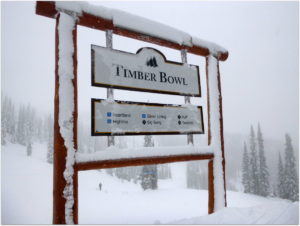 Cedar Bowl is a local favourite with lots of natural rollers and fall lines, providing amazing vista's and views.  Snake Ridge stays freshest the longest and you can get in some great long laps.
"Haul Back, Boom, Repeat!"
-Paul Whitham, Sales at RCR
With over 2500 acres of skiable terrain many of which are in the bowls, possibly the only problem you'll run into while riding at Fernie Alpine Resort, is not having enough time to ride it all.  But that's okay, it's just gives you another excuse to come back!