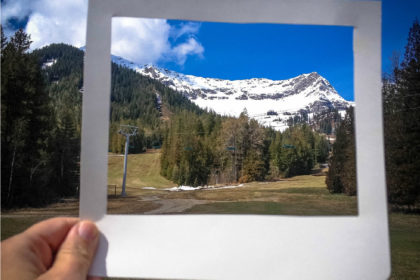 Now I lay me down to bed, I pray the lord for epic trails to shred. And if they're not there when I wake then epic lines I vow to make…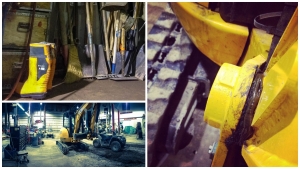 Machines are fuelled and lubed, tools are sharpened, and muscles are eager to dig. Spring has nestled quite comfortably into the Elk Valley and the trail crew is heading back to work this week! Here it is… your first Fernie Alpine Resort trail crew update of 2015!
Thanks to low spring snow levels we have already been able to survey a few trails and the news is good. Our commitment to resolving drainage problems and focus on steering our older fall line trails towards newer environmentally sustainable construction practices has finally paid off.  Those rides we have seen, in fact, have very little spring run-off damage. This means that other than the usual inspections and buffing, we can focus our time on a few brand new projects for the 2015 season.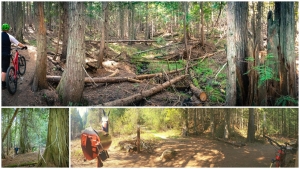 So what is new this season? A quick review of my notebook work list looks something like this:
buff out and blowdown removal on all 30+ trails plus signage installation
finish construction of the new Timber side singletrack trail 'Neverland'
construction of the new Timber side alpine cross country bike trail 'Mammoth'
revert dual slalom back to singletrack with new skills park features
complete a new singletrack multi-use trail from Elk Load to Boom Bottom
construction of new multi-use singletrack trail from Haul Back Bottom through old growth forest to Old Goat in Mount Fernie Provincial Park
new multi-use paths connecting resort accommodations to Fernie Alpine Resort base area and the new Fernie Nordic Society trails
major tune on Rumplestumpskin from Timber Chair unload to Surprise Corner (mid elevation), upper Mr Berms and upper Big Rig berm tune-up.
It is a heavy work list for our crew this year but we look forward to the challenge. Detailed and daily updates start this week so keep checking back with Trail Crew progress on facebook, instagram, and the FAR website for glimpses of all the action.
See you on opening day June 27th Loam Rangers,
Sincerely,
Your Fernie Alpine Resort Trail Crew