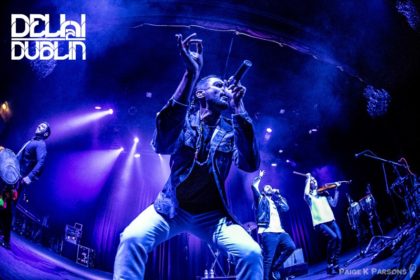 Fernie, BC – Fernie Alpine Resort knows how to throw a season ending party to remember and Fernival 2020 will be no exception.  It kicks off with the longstanding, locals' favourite – the Raging Elk Powder, Pedal, Paddle relay race on Saturday and finishes with the Coca-Cola Slopesoaker , while live music all weekend ramps the party up
The resort is excited to announce the headlining band for this year's event will be Dehli 2 Dublin!  Playing a FREE show in the plaza on Saturday afternoon, their unique and catchy beats they're sure to bring a infectious high energy feel to the plaza.
It all goes down on April 11th & 12th!  Book your getaway now and make sure you're here for the Dehli 2 Dublin show!
Fernie Alpine Resort • Vacation Deals • Facebook • Twitter • Instagram
-30-
For more information, please contact:
Matt Mosteller
Senior VP Marketing & Resort Experience, Resorts of the Canadian Rockies
[email protected]
Twitter & Instagram – @PowderMatt
Powder Matt's Blog