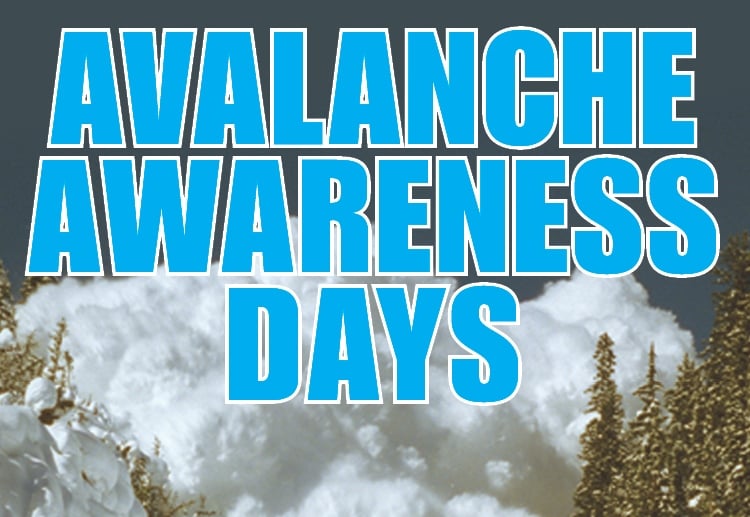 Avalanche Awareness Days 2023
Fernie Alpine Resort joins Avalanche Canada, other resorts and clubs to celebrate winter and avalanche education through Avalanche Awareness Days on January 21st and 22nd.
Here in Fernie, we have a weekend full of interactive and educational activities in the base area and on the mountain!
There will be several activities going on during the day, including:
Transceiver Hunt – Did you know that Fernie Alpine Resort has a transceiver training area? It is located on Heartland just above the 100% road. Come out and learn how to use a transceiver (or bring your own) and test your practice area skills. For every buried transceiver that you find, you will get an entry into a prize draw for great prizes from Helly Hansen and Avalanche Canada.
CARDA Dog demo – Come out and meet one of our Avalanche Rescue dogs as they demonstrate what they do and the training that goes into an Avalanche Rescue dog.
Snow Pit Demo – Join our pro patrol at the top of the Bear Chair as they will go through a snow pit profile and how they use it to gather information on the snowpack.
Fundraising Auction – Come to the Griz Bar during Saturday Apres to score some great gear from Avalanche Canada sponsors. 100% of the funds raised will go towards Avalanche Canada.
Schedule:
Saturday, January 21st
1 pm – 3 pm: Transceiver Hunt @ Transceiver Training Area (located up the mountain on Heartland just above 100% road)
Apres:  Fundraising Auction in the Griz Bar  (the auction will take place during the band's set break approx 4:00 pm – 4:30 pm)
Sunday, January 22nd
11 am: CARDA Dog Demo @ Base Area – Above the Winter Sports School Meeting Area near the Deer Chair
1 pm: Snow Pit Profile Demo @ Top of the Bear Chair
Huge thanks go out to our sponsors:  Helly Hansen, Avalanche Canada, and our auction gear partners-  Marmot, Arcteryx, and MEC.