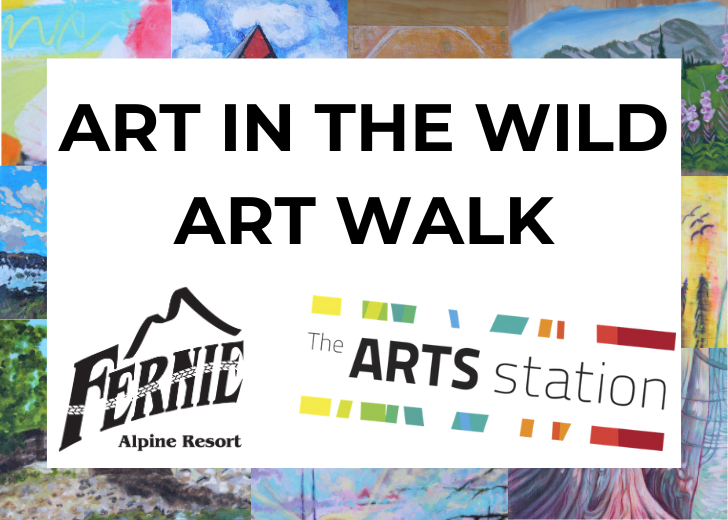 ART IN THE WILD: ART WALK
Fernie Alpine Resort is excited to collaborate with The Fernie Arts Station and the Fernie District Arts Council to present an outdoor art gallery, bringing you a wonderful art display from some of our talented local artists.
Artists were asked to create original pieces to enjoy as you stroll through the forest and potentially purchase to support local artists and culture. Free to create a piece that spoke to them, many of our artists painted the outdoors, encapsulating nature with a playful outcome. This exhibition is a celebration of special places, characters and colour expressions from their artistic minds.
These original pieces are set up along the Boom Trail, creating the Art Gallery Walk in nature. Inspired by R.O.A.M- Revelstokes outdoor art movement. Bringing the art and sport communities together.
The art will be on display until September 4th. At which point any purchased art can be collected / delivered by the Fernie Arts Station.
Art is available to purchase at the following link: