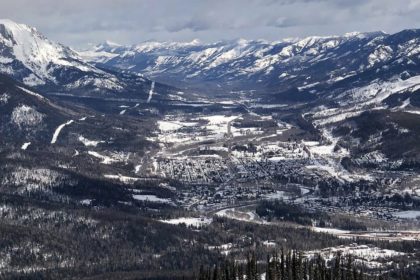 Fernie has always been strong in community spirit. The majority of people that you ask in town will tell you that they moved here for the snow but stayed for the community. When the threat of COVID-19 first arrived in Fernie, it didn't take long for the townsfolk to stand up. We have come together and, through many community initiatives, to support those in need, the best we can.
Help If You Need It
The taskforce, Elk Valley COVID Support Team, was created to help keep our community stay safe by minimizing social contact while providing essential physical, emotional, and spiritual support to those who are isolated or quarantined due to the COVID-19 pandemic.
They aim to ensure people's essential needs are taken

care of including:
– Picking up and delivering groceries and medications
– Emotional support through phone call check-ins
– Pastoral care such as pastoral counselling, prayer and grief support
You can visit their website www.evcst.com for more information, to volunteer or donate.
Shop Local
I love seeing all of the brilliant ways our local businesses have come up with to move their stores online, by phone order, and even providing delivery. 
Many of our restaurants are now offering take out services and freezer meals. If you are able, this is a great way to continue to contribute to the local economy and take the worry out of what's for dinner tonight.
Fernie Catering Co has been curating goods from the local food community to create Artisan Food Baskets. They are amazing! What's included changes every time, but you can follow along on their Facebook page to grab one for yourself and support local businesses. 
Music Will Bring Us Together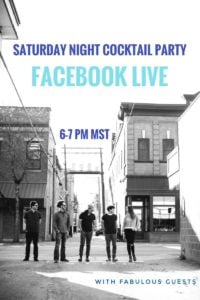 Shred Kelly hosts a weekly Saturday Night Cocktail Party on Facebook Live. Every week features different musical guests, and for one hour, they shower us with good times, funny chat and great music.
We may be a small city, but we have a mighty music scene, and these talented artists are working hard to continue to bring live music to our ears.
It's a wonderful way to feel a sense of togetherness, have a virtual drink with your buddies, get the kids dancing, and feel like you 'did something' on a Saturday night!
The Stream Fernie – Online Events Calendar Facebook page is a great resource that has brought all of the live streaming events, activities, parties, classes, etc. together in one place. From trivia to online exercise classes and library programs, everyone is sure to find the next fun event to attend.
Community Spirit
Can you hear the cheers and horns? From Isabella Dicken Elementary's teacher parade to the Fernie Birthday Train, you will often see, or hear, the spirit of the community. Having a birthday in isolation can be lonely, so the Fernie Birthday Train is rallying members of the community to join in and help make everyone feel special on their big day. 
They also organise drive-by appreciation for our essential workers to show gratitude and love by driving by our grocery stores, hospital, ambulance and police station. What an awesome bunch of people!
Lifting spirits is so important during this uncertain time and I love seeing so many windows (on both houses and businesses) adorned with posters and decorations that do just that. I especially love seeing The Loaf's window display which was painted by the Gadd family.  It is a great way to put a smile on your face.
Need More Info?
Tourism Fernie has a list of our local businesses stating whether they are open, closed or have adjusted hours and online/pick-up purchase options. You can find it here.
It is inspiring to see how we can band together and bring strength and hope to the town.
Brighter days are coming.