One year, while his friends were busy getting jobs and settling down, a young 'Powder' Matt Mosteller spent 63 days living in his car so he could ski every day. Now, 20 years later, Powder Matt has settled down a bit, but he's still seeking outdoor adventure and his stories can be seen regularly in the Calgary Herald, Vancouver Sun, Explore Magazine and many others. His first book, described by The Calgary Herald as "a handbook for living life to the fullest," The Adventurer's Guide to Living a Happy Life offers 63 daily meditations to help you broaden your horizons and achieve the 'goosebump' moments in life (sleeping in the car is optional). Powder Matt is a crusader, constantly trying to find ways to fight childhood obesity, and getting people 'outside'. Follow Powder Matt and his adventures through life on his blog.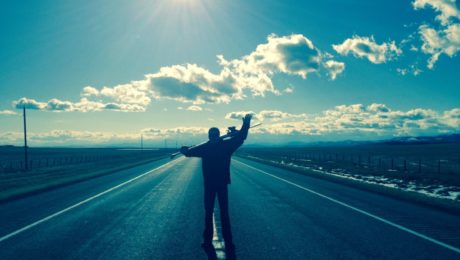 Checking your Ski Equipment now is very important for many reasons, here are the 3 top reasons;
FAQ: I get asked all the time 'Why should I check my Ski Equipment, as I'm not a great skier and spend lots of time on the beginner slopes with kids…"
My Answer: I always say try these- once you try new skis you are on cloud nine. Technology advancements, ski shape, size are some of the many reasons the new skis really do make a difference. You owe it to yourself as it will enhance your skiing skills, make skiing easier and give you more control on the slopes.
FAQ:  I have a pair of skis in the garage- is it okay to use them?
My Answer: The key here is check the bindings- visit your local ski shop or most ski resorts have tune up shops in the rental areas as well.  If you live in Calgary visit your local ski shop like the new Sporting Life store located in Southcentre mall to have a pro look at the bindings to make sure they still are in good shape and meet current binding standards.
FAQ: Do I really need to check the condition of the bases and edges of my skis?
My Answer: Now I don't get my skis tuned all that regularly as I ski mostly in soft, powder snow. But if you are visiting ski resorts that have hard snow or icy conditions regularly then you should definitely get your skis tuned more often.  
Have anymore questions?  Feel free to ask me through my Twitter, Instagram or Facebook page!
Twitter, Instagram & Facebook – @PowderMatt