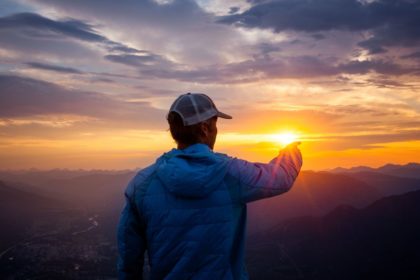 For Immediate Release: May 3rd, 2017
 Your Next Favourite Summer Destination is Fernie Alpine Resort in Beautiful British Columbia
Fernie, BC – Fernie Alpine Resort is already a well known cross country and downhill mountain biking destination, with the recent additions of more family friendly activities as well as the exciting mountain top camping, Fernie will likely be your next favourite summer vacation destination.
Mountain Top, Lift Accessed Camping in the Alpine
The first of its kind in North America! Camp as close as you can get to the stars; take the Timber express chairlift to the mountain top to your campsite.  Included in your 'glamping' experience is a guided hike a delicious raclette dinner, smore's by the campfire and breakfast the next morning (as well as an epic view of the valley below).
Biking – Cross Country & Downhill
Whether you're a beginner, a family riding together or a hardcore biker Fernie has a trail for you. Two lifts are available to take you to the area of the mountain you want or plenty of cross country biking trails can be accessed right from the base area of the resort.  Rentals for downhill and cross country bikes are both available as well.
Nature Bob Interpretive Centre
Nature Bob has been hosting guided hikes at Fernie for over 11 years and is a wealth of information when it comes to the native plant and animal life in the area. Take a guided hike with Bob or visit his interpretive centre at the top of the Elk chairlift to see displays and learn about the surrounding area.
Hiking & Sightseeing
Venture out on your own or take a guided hike – there are a variety of trails to choose from depending on the difficulty level of a hike you desire. Don't forget to stop at one of our look out points along the way to take in the amazing summer views from the top of the resort.
Aerial Park & Ziplines
Kids and adults have a great time monkeying around in the Aerial Park at Fernie! The course starts off easy and works its way to progressively more difficult along the way in an adventure that will keep you entertained throughout the duration.   With multiple ziplines in the course you'll get some speedy fun on the way down as well.  If the kids are too little to meet our height requirements there's a free mini course nearby for them to have some fun in too!
Lost Boys Mountain Top Café & Ice Bar in Lizard Creek Lodge
Enjoy a light meal or snack at our fully licensed mountain top café (epic views included with every meal)! Looking for a different experience?  Venture over to the nearby Lizard Creek Lodge and try our Vodka ice bar – sample a variety of vodkas in our chilled out room made of ice, Helly Hansen parkas are loaned to you while in the bar.
Official Website
Book your vacation online or call 1-800-258-7669 to speak to a vacation specialist today!
Facebook Page • Twitter • Instagram
-30-
For more information, please contact:
Matt Mosteller
Senior VP Marketing & Resort Experience, Resorts of the Canadian Rockies
[email protected] • Powder Matt's Blog  •  Twitter, Facebook & Instagram – @PowderMatt