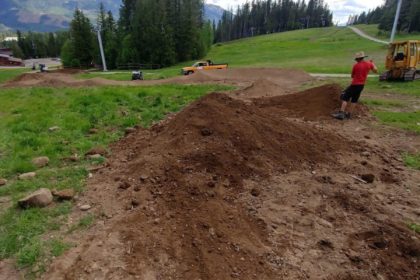 Tail crew primarily spent this week on the Lizard Lane.
-On Monday, we finished all the machine work and began hand shaping.
-Tuesday & Wednesday were spent dialling in the shapes of features and hand packing.
-After Wednesday night's rain, we spent Thursday repacking Duff Dynasty, Monorail, Case Closed and began packing on Mr. Berms.
-From Tuesday to Thursday we've had a machine in the Aggravated Assault Extension tree island. More info to come on this project over the next week!
See you on the trails!
Trail Crew 🚵