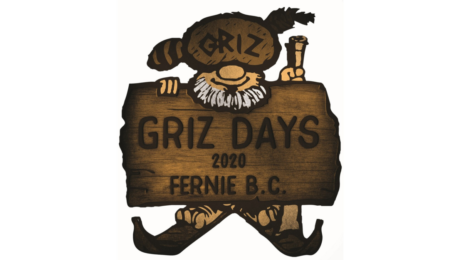 Join the Town of Fernie and Fernie Alpine Resort in our annual Griz Days Celebrations!
Highlights at Fernie Alpine Resort include:
Friday, March 6th

Ski & Photos with the Griz
1:30-3:30 pm
GET SOME TURNS WITH THE GRIZ
As part of Griz Days, 2020 come up to Fernie Alpine Resort, ski around and see if you can find the Griz and snap a photo with him!
Back to his old stomping grounds, the Griz will be on the mountain, at the Bear's Den and at Lost Boys Pass, for an afternoon of reminiscing about the olden days on the ridge. Get your photos with the Griz and post them with the #grizdays2020.
Keep your eyes on social media to see where he's at!
Sunday, March 8th
Snow Sculpture Workshops with Local Artists
9:30 am – 1:30 pm
1:30-3 pm: Public voting for the crowd favourite
Location:  Base area plaza
Learning from internationally renowned snow sculpture artists, Peter Vogelaar & Lesley Mayfield (from the Slocan Valley), talented local artists will transform a small snow pile into works of ART!
Artists involved include:
Karen MacDonald
Jean Marchi
Melanie MacVoy
Patricia Moore
Sarah Pike
Raging Elk Dummy Downhill
11 am – 3 pm (flying dummies at 1 pm!)
Location:  Base of the Timber Chair
Our annual  Dummy Downhill event is a crowd favourite – featuring imaginative & hilarious "dummies" on skis launching themselves off a gigantic jump beside the Timber Chair.  This event is a fundraiser for the Angel Flight East Kootenay.
Fire Spinning Performance
2 – 3 pm & 3:30 – 4:30 pm
Location:  Plaza Stage
Watch the due from Project Fire Elf Fire Performance Troupe light up the Plaza with their exciting fire show.
Click on the link below to see the full schedule of Griz Days activities:
https://www.ferniegrizdays.com/