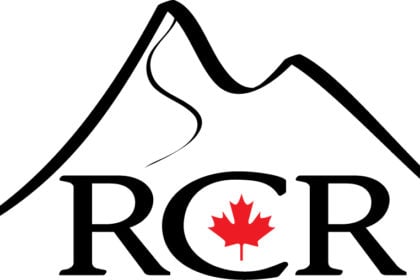 For immediate release
Summer Chills and Mountain Thrills in the Canadian Rockies
New ice bar, lift-access camping, via ferrata and kids aerial park add to summer adventures
 Fernie, BC (April 18, 2016) – Adventure seekers need not wait until next winter to get their mountain thrills in the Canadian Rockies. Fernie Alpine Resort and Kicking Horse Mountain Resort (part of Resorts of the Canadian Rockies group) are home base for chills and thrills this summer thanks to a new ice bar experience, lift-access camping, via ferrata route and kids aerial park. Mountain biking and self-guided lift-accessed hiking continue to be popular with some of BC's best and biggest trails on offer here.
Fernie Alpine Resort
Fernie Alpine Resort is nestled in the Lizard Range of the Rocky Mountains just outside the town of Fernie, British Columbia. Fernie is known for its long, mild summer days and high-energy mountain activities. www.skifernie.com/summer
New Ice Bar: A sub-zero ice bar in Lizard Creek Lodge will be the coolest place to be this summer. Guests can cozy up in the provided jackets and enjoy ice-cold champagne or vodka flights (they serve more than 20 varieties from around the world) in a room made of carved ice blocks with a dramatic arched ice entrance (see photo below).
Lift-Accessed Camping: Fernie is now offering the first lift-accessed camping in North America. Guests can sleep under the stars in a high alpine meadow at the top of the mountain in new pre set-up campsites.
Drone Selfies: A new offering this year is the opportunity to hire a drone so guests can take video of their mountain biking adventures.
New Interpretive Centre: The lift-accessed hiking at Fernie offers many picturesque trails through the local mountain ranges. Visitors can hike at their own speed on a variety of different trails or join a guided hike with Bob – Bob is a Fernie institution and has been guiding hikes here for over 11 years. The new Nature Bob Interpretive Centre is now open to guests who want to learn more about the region's history, flora and fauna.
Aerial Park Kids Area: Fernie's aerial park features zip lines, suspended bridges, ropes and rappelling at a range of levels. New this year is a play area for kids who are too small for the big park. This new area features mini ziplines, ropes to swing on, rope ladders to climb and tire bridges.
Mountain Biking: Fernie has some of the best lift accessed mountain biking in Canada with 37 bike trails that range from beginner to expert.
Kicking Horse Mountain Resort
Kicking Horse Mountain Resort is located in British Columbia's Purcell Mountains in Golden, BC. It is surrounded by two other mountain ranges – the Rockies and Selkirks – and six of Canada's most spectacular national parks. www.kickinghorseresort.com 
Via Ferrata: The via ferrata route opened at Kicking Horse in mid-2015 and was the first route to open in the Canadian Rockies (see photo below). Located on the north face of Terminator Peak, there are two difficulty levels available and each tour comes with basic safety instructions and equipment. Men's Fitness magazine has called this route one of the toughest in North America.
Hiking Trails: Visitors can ride the gondola up 7,700 feet and explore the mountain on a variety of trails that range from a 30-minute easy walk to the most difficult trail, the Terminator Ridge Hike. This summer, there are two new hiking trails available for guests to experience.
Mountain Biking: 3,700 feet of diverse terrain, bike rentals, lift packages and lessons are available to both beginners and advanced riders. Kicking Horse offers the biggest vertical to ride on a bike in Canada.
Grizzly Bear Interpretive Centre: The largest enclosed and protected grizzly bear habitat in the world is home to Boo the Bear. Scenic interpretive tours by chairlift offer guaranteed sightings of Boo.
Lunch in the Clouds: Canada's highest elevation restaurant, Eagle's Eye, is situated at the top of the mountain at 7,705 feet and offers a summer lunch menu with a view each day.
About Resorts of the Canadian Rockies Inc.    
Proudly Canadian, Resorts of the Canadian Rockies Inc. (RCR) is the largest private ski resort owner/operator in North America, owning six ski resorts across Canada, including Nakiska Ski Area in Alberta; Fernie Alpine Resort, Kicking Horse Mountain Resort and Kimberley Alpine Resort in British Columbia. RCR also owns and manages a number of hotels and golf courses, including Trickle Creek in Kimberley, and Wintergreen Golf and Country Club in Bragg Creek. RCR aims to provide each and every guest The Ultimate Experience. www.skircr.com
– 30 –
For more information, please contact:
Matt Mosteller
Senior VP Marketing & Resort Experience,  Resorts of the Canadian Rockies
[email protected]
Twitter – @PowderMatt
Powder Matt's Blog
Powder Matt on Pinterest
Powder Matt on Google +