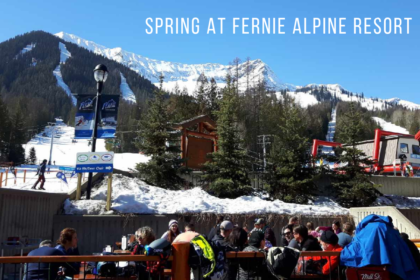 Ahh, Spring! The sun comes out, flowers start blooming, birds start singing. But hold on, there's still so much fun to be had at Fernie Alpine Resort! So slap on some sunscreen, sport those sunglasses, slay some spring skiing, and get ready for one full-on spring activities blog!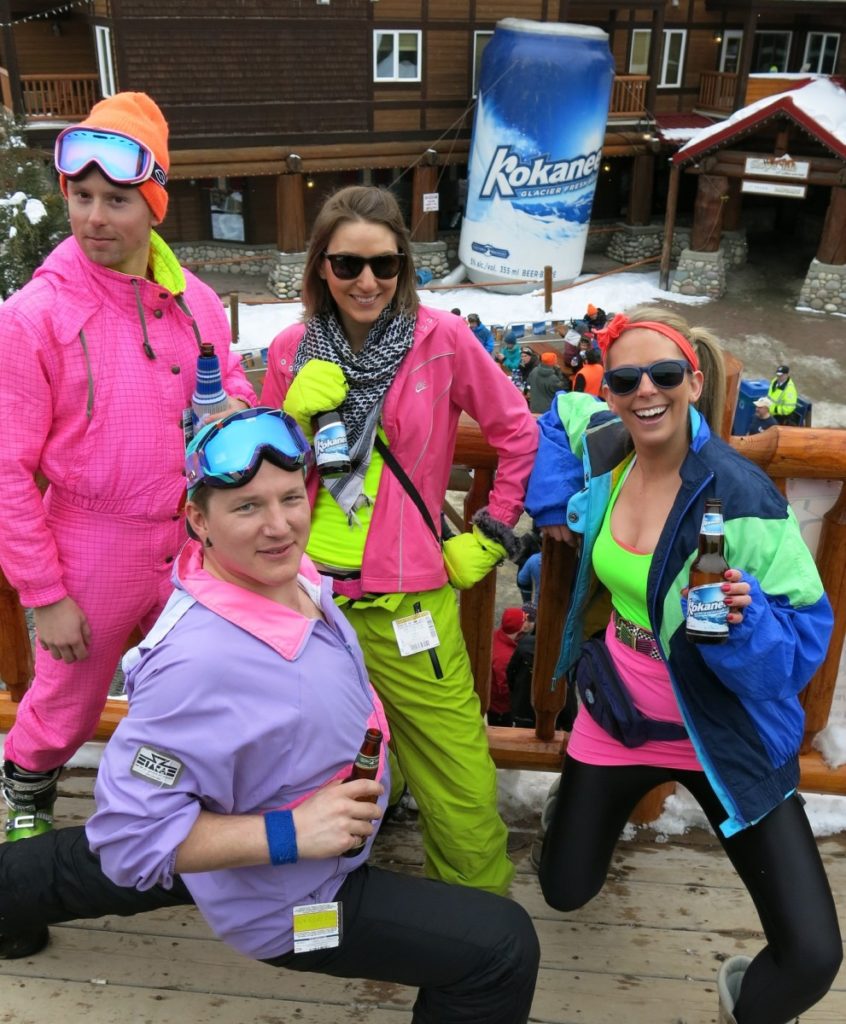 Who doesn't love spring skiing in a neon onesie? Why not take the opportunity to pull out those spandex leggings and sexy headbands and join us for Kokanee Retro Weekend! On March 30th we're heading back to the '80s in style, with a nonstop party that'll leave you wanting to bust a move. Starting at 1:00pm to 5:30pm, join us in the plaza for the Kokanee Event Gardens, where DJ Rocswell will be spinning your favourite retro beats. If you're like totally not done dancing, the legendary Griz Bar has you covered! From 8:00pm we're bringing the Hot Tub Time Machine Tribute Celebrations, so you can party till you start saying "tubular" and "righteous". Join us for the most radical blast to the past Fernie has to offer! Ok, we're done with the '80s slang.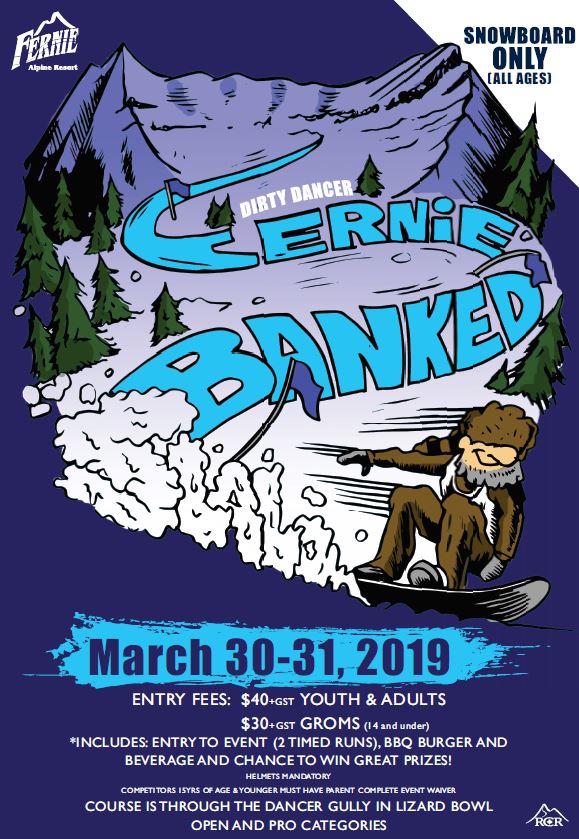 Continuing the '80s extravaganza on March 30th AND 31st, we've got one just for our epic snowboarders! Celebrating the freedom to ride after the days when snowboarders were outlaws, we're bringing back the Dirty Dancer Banked Slalom, and it's better than ever. You asked we delivered; this epic event is now happening over two days! The course runs through Dancer Gully in Lizard Bowl and is open to riders of all ages (intermediate riding level recommended). We have two types of categories available, an open category for any intermediate rider looking to give banked slalom a try, and a pro category for all you advanced riders. Categories are – Open Grom (14 and under), Open Youth (15 to 18), Open Adult (19 and up), Pro for Men and Women, and Pro Masters (40 and up). Helmets are cool, which is why we require each rider to sport one for the event. Registration is open and can be accessed by clicking here.
Performance by Circus Kasai at noon
For some spectacular family fun, join us on April 6th for our Griz Kidz Winter Carnival presented by Telus. The plaza will be buzzing with some super cool games and activities for kids 12 and under. Activities include a special performance by Circus Kasai at noon, face painting with Keya and Rachel, balloon animals, arts and crafts, and carnival games. Activities start at 11:00am to 3:00pm and are absolutely FREE.
The final weekend of the season brings two ever famous crowd pleasers, Raging Elk Powder, Pedal, Paddle Relay and the Coca Cola Slope Soaker. On April 13th, join us for a tradition that goes all the way back to 1984. Teams of two to five people have the opportunity to get their competitive side on and ski, bike, paddle, and then run for the title of PPP Champion. This fun and intense relay race will be followed by a BBQ in the plaza, with epic tunes from our featured Fernival bands. Categories for the relay include Men's Team, Women's Team, Mixed Team (must have at least two females), and Family/Youth Team (must have at least two youth under 18 years old). Click here to check out the full details and rules.
On April 14th, end your season with a splash and join us for the Coca Cola Slope Soaker. Creative and crazy costumes are encouraged for this spectacular event, where participants can see if they have what it takes to ski or ride across our Slope Soaker pond. Extra prizes and points will be awarded for creative costumes, effort, crowd reaction, biggest splash and much more. But we didn't stop there! All registered participants are entered in for awesome draw prizes from our amazing sponsors. So dive right in and check out all the details by clicking here.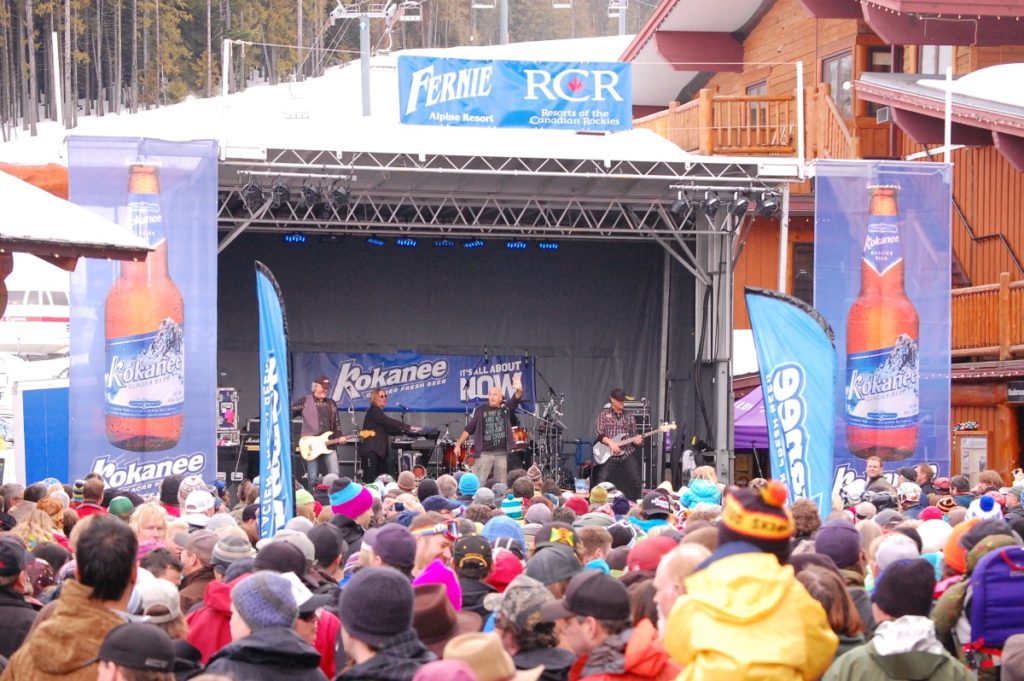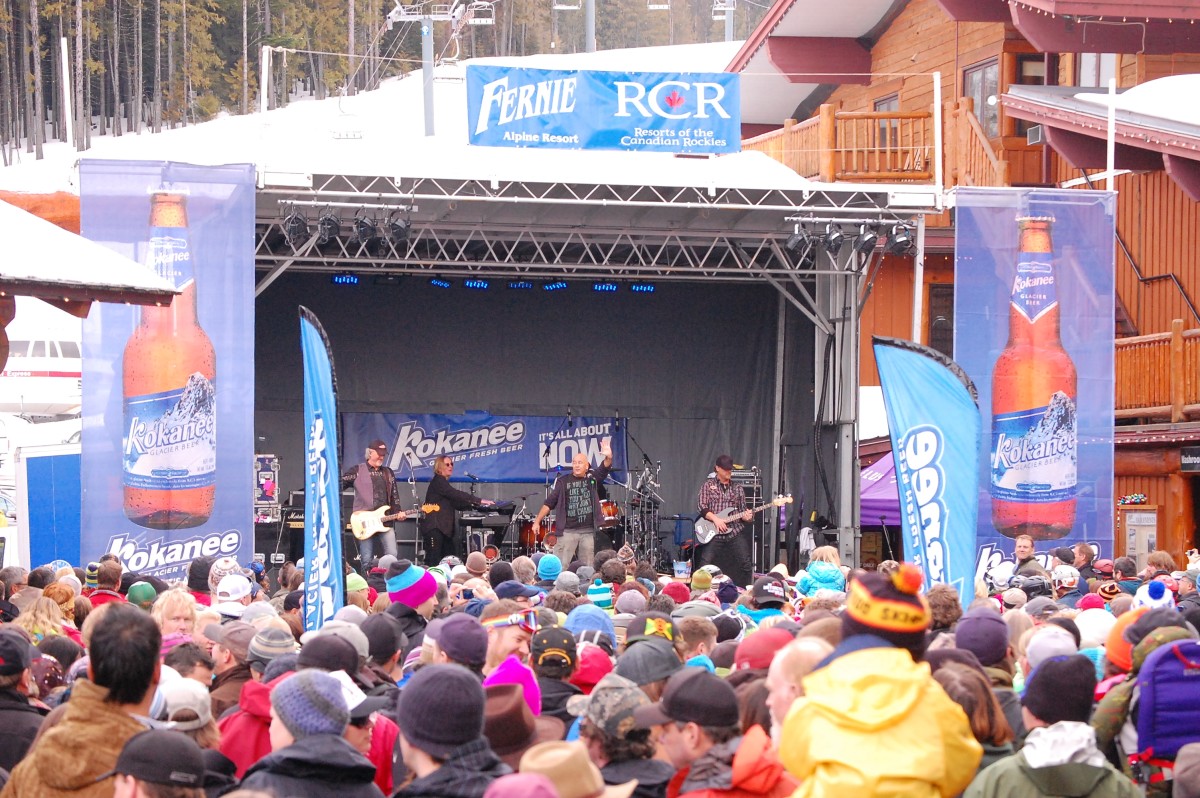 And now for the event, you've all been waiting for, the biggest end of season celebration Fernie has to offer, Fernival is loud and proud and coming to you on April 13th and 14th! We've got two local Kootenay bands lined up for you on April 13th, punk rock legends The Runs, and the outstanding BCDC. At 2:00pm, rock out to the spectacular beats of The Runs, and then stick around till 3:30pm to check out BCDC. April 14th is a day you won't want to miss because we're sending off the season with Five Alarm Funk. Enjoy their intense arrangements and heavy groove, starting at 3:00pm. So bid farewell to the season with us by jamming out in the plaza to some awesome tunes and a party you won't want to miss.
Well, in the words of someone famous, that's all folks! Thank you for creating memories with us that will last a lifetime.
We'll see you next season! Cheers!