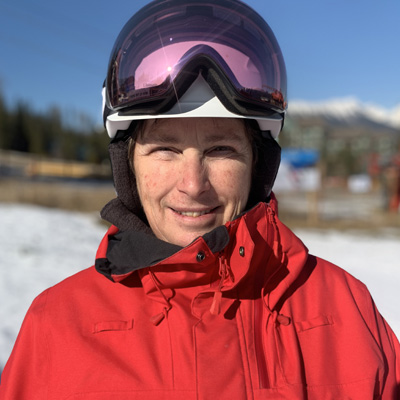 Wendy Reade
I have been a Winter Sports School director for over 35 years, and if there's one thing that I have learned is that I am a teacher through and through; my passions are people and skiing. I love connecting with people, sharing my knowledge and experience of skiing, and exploring all the mountain has to offer. I continue to explore how to be the best one can be, through attention, intention, execution and commitment.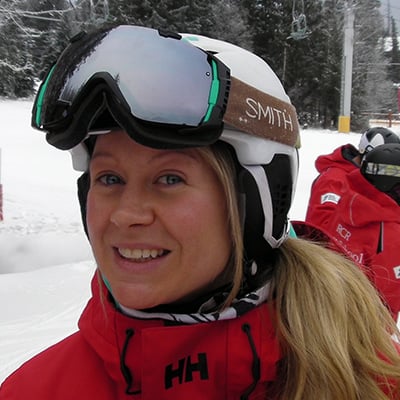 Lucia Glass-Davies
I learned to ski in Scotland at the age of 5! I ski raced in Europe before finding my passion for ski instructing and coaching. This will be my 26th season teaching skiing, and I've taught all over the world; Austria, Australia, France, Italy, Switzerland and now Canada. These experiences and the different skiing cultures have fueled a lifelong passion for ski teaching, which I hope to share with you.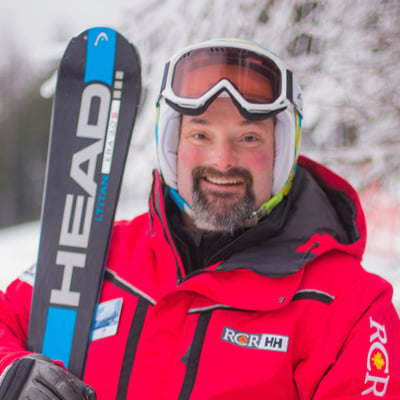 Tom Klingsphon
I love to work with people; my passion is for teaching and ski technique. I was proud to represent the CSIA as a coach for the Canadian Interski team in Bulgaria. I am now focusing my efforts on making the instructors in the Fernie Winter Sports School the best they can be.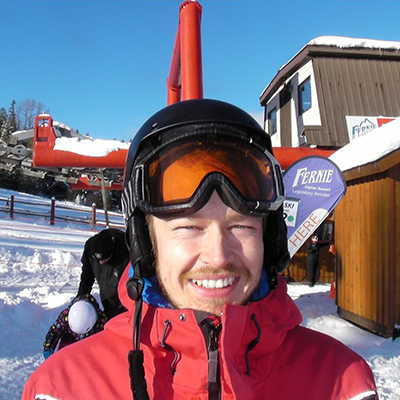 Mark Vale
I have been working with the Winter Sports School at Fernie Alpine Resort for the past 5 years and overall have been instructing for the past 8 years. I bring a level of calm and ease to my lessons, which helps to create a relaxed learning environment.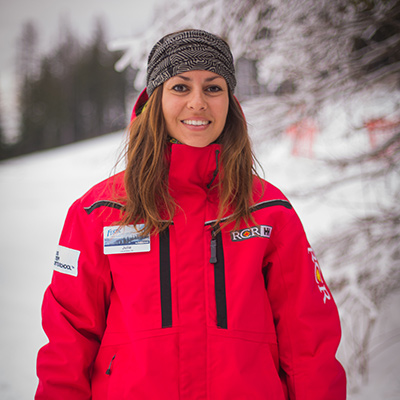 Julie Bernasconi
I enjoy every aspect of skiing and teaching, however, I specialize in big mountain, freeride and freestyle skiing. What I like the most about my job is helping my students push their limits and try new things, whether it is skiing a steep chute, learning a new trick or skiing powder for the first time. I like using the variety of terrain and the amazing snow Fernie has to offer to help my students improve.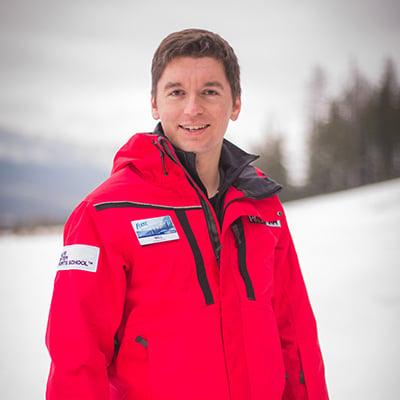 Will Addinell
I love to teach and I find watching people improve and accomplish new things hugely rewarding. I enjoy creating great experiences and memories for people, just like so many instructors did for me when I first began.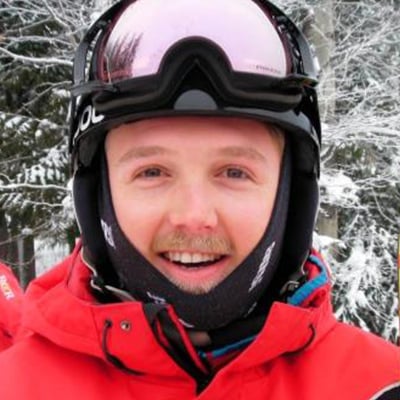 Ryan Barkley
I find it very rewarding when I'm able to pass on my love for skiing to others. Ski instructing is a dream career for me and I intend to do it for as long as I can. I have 10 seasons of teaching experience and have worked in 5 different countries. I've gained a lot of unique experience that I bring to Fernie's Winter Sports School. I am friendly, caring, hardworking and supportive to all my workmates and guests that I meet. Ski instructing is my life and I get a lot of enjoyment from teaching guests new skills.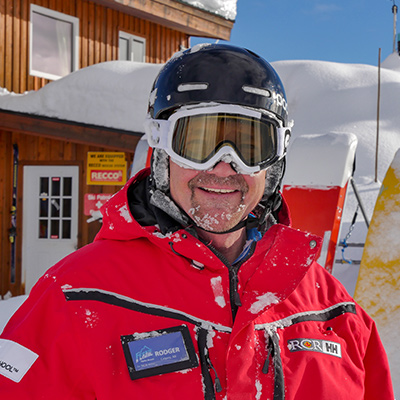 Rodger Renwick
With over 30 years of ski teaching experience, I am focused on creating the best client experience possible. Learn to ski, become an expert, ski the steeps, learn to ski bumps, chutes or carve a pencil thin line in the snow. I can help my clients improve quickly and efficiently while having the most fun possible. Watching my clients excel is a passion that keeps me coming back year after year.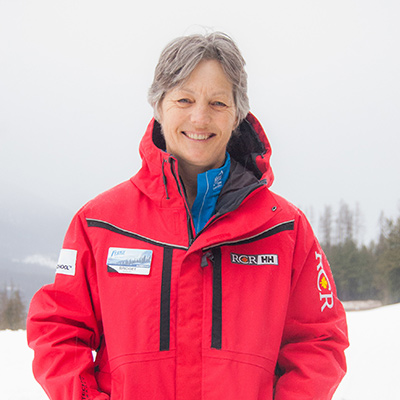 Bridget Hemsted
I love sharing and showing the variety of skiing here on the mountain, with our guests. When instructing I blend my Physiotherapy knowledge of biomechanics and studies of Tai Chi/Qigong with the 30+ years of coaching and instructing with the CSIA.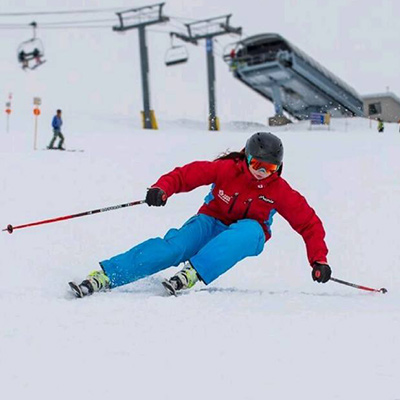 Karlyn Renwick
I have a passion for ski teaching and training and I am a strong advocate for women in the sport. I strive to be an industry role model, and I enjoy coaching, teaching, and mentoring others. I enjoy sharing my experiences on snow with people who want to learn.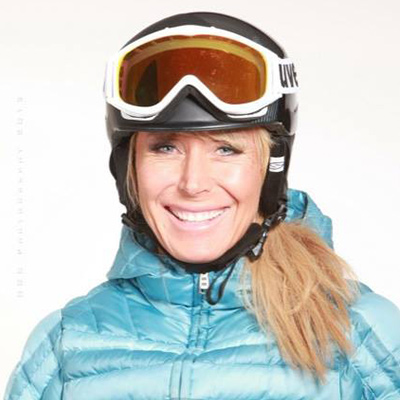 Annica Collombin
I'm excited to be part of this amazing group of skiers. It's all about being the best you can be and continuing to improve, and enjoy some amazing times out on the slopes. What I hope to bring to this team is my experience from instructing around the world, and as a competitive skier. I've spent the last 20 years skiing in Fernie and the last 3 years as a member of the Fernie Winter Sports School. Brush up on your skills, get pushed to reach a new level or just ski with some awesome women that can rip!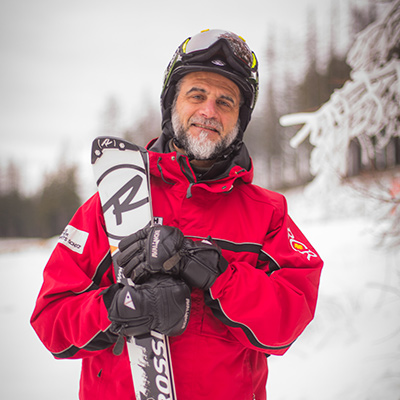 Daniel Deschenes
Skiing is a very strong passion that keeps following me around and I am happy to be able to share it with my friends and clients. Teaching this sport is rewarding in every way, especially when it can positively affect people's outlook on life.