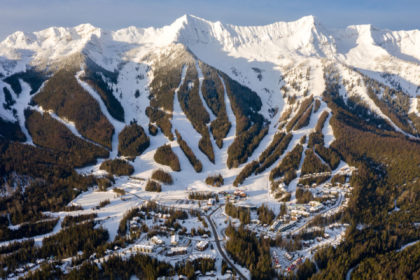 FERNIE ALPINE RESORT ANNOUNCES OPENING FOR WINTER SEASON 2020/21!

Fernie Alpine Resort will open for skiing & snowboarding on December 10th, 2020 at 9 am.

Our team has worked tirelessly to prepare our operations for your arrival, and we are looking forward to kicking off the 2020/21 skiing and riding season.  While we all share the joy for sliding on snow, this season will look different.  We have put in place a comprehensive COVID-19 Safety Plan developed in collaboration with the Canada West Ski Area Association.  

This set of rigorous procedures and operating plans is to help ensure our guests, staff and community have a safe winter in Fernie. Our plans have been reviewed by Interior Health, the Elk Valley Hospital and they lead the way in North America for Best Practices for Winter Operations 2020/21. 
We understand that many of us in our community feel the uncertainty of this pandemic. We recognize that opening the resort will make some of us anxious and stressed.  That is why it is everyone's responsibility to follow the guidelines that we have put in place, as we all want a long season, and a safe skiing and riding experience.
Due to our safety protocols surrounding the COVID Virus and looking to create a safe environment for our guests, this season we will be closely monitoring lift capacity and ticket sales to help ensure that we can manage daily the number of people at Fernie Alpine Resort.  Day lift tickets will be available at our resort ticket windows daily.  On high demand days, only a certain number of day tickets will be sold – so one should use the opportunity to pre-purchase your lift tickets online to guarantee you get the ski day's you want on those days.  We do anticipate some periods of higher demand, so to avoid disappointment, it is recommended that you pre-purchase your lift tickets online and in advance as some dates may sell out.
Skiing and snowboarding provide a much-needed outlet in winter, providing mind and body benefit, and we are looking forward to sharing our wide-open spaces with each of you.
To adapt our operations for this winter, we have made many changes, including the following:

1. Masks are required to be worn throughout the entire resort, inside all buildings, in lift lines, while riding lifts, in shuttle buses, parking lots and our Plaza.
2. Reservations are required to dine in any of our indoor restaurants.
3. We have eliminated all outdoor shelters and gathering places, like the fireplace at Bear's Den, Slopeside Café Patio, Yurts, etc.
4. Our lift loading procedures will ensure physical distancing.
5. We have eliminated touch points in systems and transactions.
6. We have eliminated bag storage in all buildings.
7. Seasonal lockers will be for ski/snowboard storage only, no boots or clothing.
8. Our teams are required to be fully outfitted in masks with filters, shields where needed, and Plexiglas barriers to protect all.
9. Dining spaces will be separated by Plexiglas where needed.
10. Washrooms will have reduced capacity to ensure no crowding.
11. Childcare will not be offered.

This season will look very different. By following these procedures and with your patience and respect, we will have a snowy, fun ski & snowboard season.
Please take the time to read the Know Before You Go section on our website for more information and any updates – https://skifernie.com/covid-19/winter/.

Please keep in mind that early season conditions do exist on the mountain. Take your time and continue to pray for snow.

Thank you!