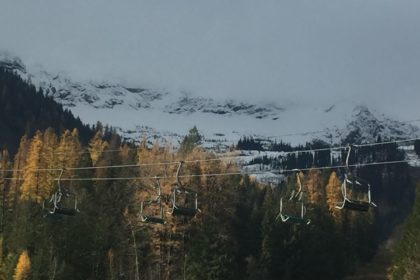 For Immediate Release: October 21st, 2016
Northwest off to a snowy start for the upcoming ski season
According to the Open Snow website "Multiple storms hit the west coast and Pacific Northwest during the first half of October, which has resulted in a healthy snowpack for this time of the year".  With our ski resorts being no exception – 'Most of the higher mountains of British Columbia and Alberta are measuring 2-4 FEET'.  Kicking Horse Mountain Resort, Fernie Alpine Resort and Kimberley Alpine Resort in B.C have already been hit with major Thanksgiving snowstorms, while Nakiska Ski Area in Alberta has been getting consistent snowfall since the beginning of October!
With no signs of it stopping, opensnow.com says 'From October 20 through the 26th, we'll see additional storms in the northwest'.
Let it snow, let it snow, let it snow!
About Resorts of the Canadian Rockies Inc.    
Proudly Canadian, Resorts of the Canadian Rockies Inc. (RCR) is the largest private ski resort owner/operator in North America, owning six ski resorts across Canada, including Nakiska Ski Area in Alberta; Fernie Alpine Resort, Kicking Horse Mountain Resort and Kimberley Alpine Resort in British Columbia. RCR also owns and manages a number of hotels and golf courses, including Trickle Creek in Kimberley, and Wintergreen Golf and Country Club in Bragg Creek. RCR aims to provide each and every guest The Ultimate Experience. www.skircr.com
-30-
For more information, please contact:
Matt Mosteller
Senior VP Marketing & Resort Experience, Resorts of the Canadian Rockies
[email protected]
Twitter – @PowderMatt • Powder Matt's Blog • Powder Matt on Pinterest • Powder Matt on Google +