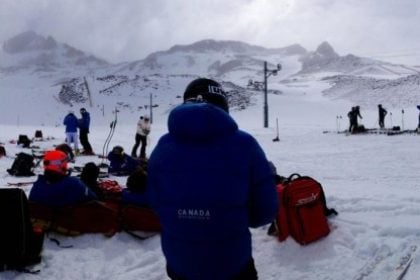 For Immediate Release: November 3rd, 2015

FERNIE ALPINE RESORT WHAT'S NEWSCAST FOR 2015/2016 WINTER SEASON
Fernie, BC – Each season at Fernie Alpine Resort we strive to make improvements and upgrades to our existing services to ensure you have the best vacation and recreational experience possible!  Here's what to look forward to for this season;
– Major Renovation at Lizard Creek Lodge – Fernie's Ski in/Ski out Boutique hotel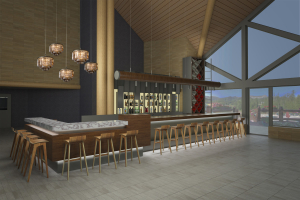 Lizard Creek Lodge just got even better, undergoing a huge renovation to the Great Room where a new bar and lounge area for 110 guests will be added to the room with the already famous giant fireplace.  There will also be a new Ice Bar named Cirque, where 19+ guests can taste vodka in sub zero temperatures like it's really meant to be enjoyed!
Get more information and ongoing updated from the Lizard Creek Lodge website.
– NEW Ski App
This season you'll be able to check the weather conditions, snow report, mountain status updates and more, from the NEW RCR Ski App!  More info.
– Trees are for Glades movement
We're keeping Trees for Glades this season!  Not only are we not printing a brochure, we're also having a tree planted for each email signed up on our new Trees are for Glades website. Enter a contest to win a ski vacation on the website too!
– Even easier to get to
Starting in November, Integra Air will fly a 16 passenger aircraft appropriately named "Spirit of the Kootenays" 8 times a week from YYC (Calgary International Airport) to YXC (Cranbrook International Airport).
– Resort Lifestyle Real Estate Subdivision
With the limited release of the first new mountain resort development at Fernie Alpine Resort called Snow Pines, selling out even before we created any sales or promotional material shows the strength of the Fernie brand in the market place.
Read more about What's New this season on our website.
Official Website
Facebook Fan Page
Twitter – @SkiFernie

About Fernie Alpine Resort & Resorts of the Canadian Rockies Inc.   
Fernie Alpine Resort is one of the Top 5 Ski Resorts in North America, and is home of up to 37 feet of legendary powder each winter, the "Griz" and more.   Fernie Alpine Resort www.skifernie.com is part of the Resorts of the Canadian Rockies Inc. (RCR) family. Proudly Canadian, Resorts of the Canadian Rockies Inc. (RCR) is the largest private ski resort owner/operator in North America, owning six ski resorts across Canada, including Nakiska Ski Area in Alberta; Fernie Alpine Resort, Kicking Horse Mountain Resort and Kimberley Alpine Resort in British Columbia. RCR also owns and manages a number of hotels and golf courses, including Trickle Creek in Kimberley, and Wintergreen Golf and Country Club in Bragg Creek. RCR aims to provide each and every guest The Ultimate Experience.
For more information, please contact:
Matt Mosteller
Senior VP Marketing & Resort Experience, Resorts of the Canadian Rockies
[email protected]
Twitter – @PowderMatt
Powder Matt's Blog
Powder Matt on Pinterest
Powder Matt on Google +
-30-