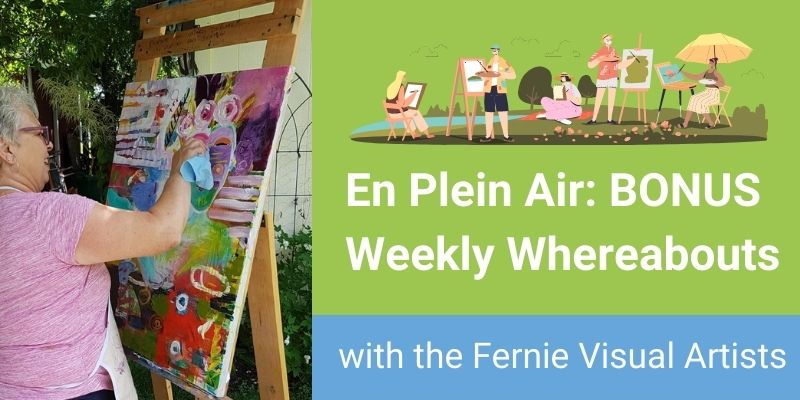 **POSTPONED**Weekly Whereabouts with the Fernie Visual Artists 2023
UPDATE: Event originally scheduled for July 13th has been postponed.  Stay tuned to the Arts Station Website for the new date
Fernie Alpine Resort is excited to partner with The Fernie Arts Station to bring a BONUS afternoon of the Fernie Visual Arts Weekly Whereabouts.
Join Fernie Visual Artists on this BONUS afternoon. Bring your art supplies, a lawn chair, and your imagination as we view our town and the beautiful Ski Hill from a different perspective. Listen to the birds and enjoy the views from the Bears Den wedding platform.
Please register! The registration cost is for the lift ticket.
Materials are required- please email [email protected] if you have any questions regarding art materials.
What to Bring:
Art Materials – paint, brushes, water, paper towel, paper/canvas, palette paper, etc.
Easel or board to paint on
A stool/chair to sit
Water, sunscreen, bug spray, hat, sunglasses, rain jacket, snacks
This experience is curated by the Fernie Visual Artists but is open to all!
Pre-registration is required.
For registration details, cost and more information, please visit the Fernie Arts Station Event at – https://theartsstation.com/events/#!event/register/2023/7/13/weekly-whereabouts-with-the-fernie-visual-artists