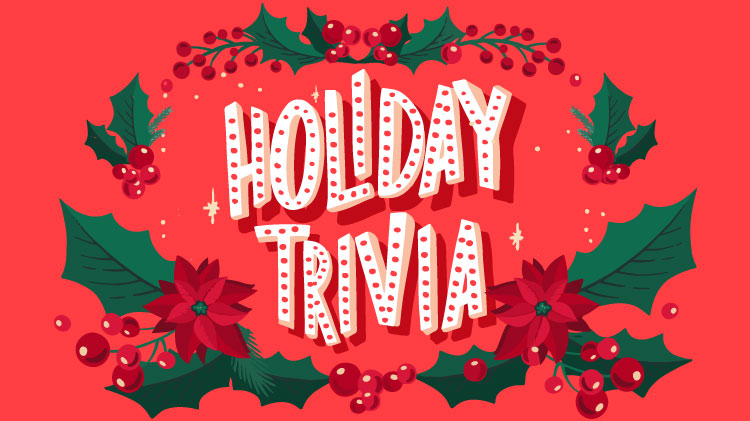 Virtual Holiday Mountain Trivia 2021
Get the family together and enjoy some holiday themed mountain trivia!
How to participate:
Play as a team or on your own. Use the clues to find the different holiday related runs on the mountain. Take a photo with the sign of the run each question/clue brings you to. Every clue you and your team solve is an entry into a draw prize.  All of the clues/runs are either rated a "green" or "blue" level run on the mountain. You can answer one or two clues, or you can go for the whole thing!
If you need some help with the clues, refer to our the trail map.
Trivia will be open to complete on December 21st & 22nd.
Prize will be drawn on December 23th.
CLUES
*Once you solve the clues take a photo with you and/or your group and upload it on the "Click Here To Play" Form.
Question #3 – One of Santa's Reindeers is named _______________. (Hint: The second name in the song "Rudolph the Red Nose Reindeer")
Question #4 – A girl befriends a nutcracker that comes to life on Christmas Eve. What type of dance do they use to show their story?
Question #5 – You might have this special, warm drink over the holidays. I like to put marshmallows in mine.
Question #6 – Which animal is visiting Fernie Alpine Resort on Dec. 19th -22nd and reporting back to Santa on our snowy adventures? (Hint: the animal is a white ________________)
Question #7 – I am the largest member of the deer family. Some have mistaken me for a deer or a reindeer… but really, I am a mighty __________________.
Question #8 -I am a Disney character that lives in the forest and my best friend's name is Thumper. My name is _________________.