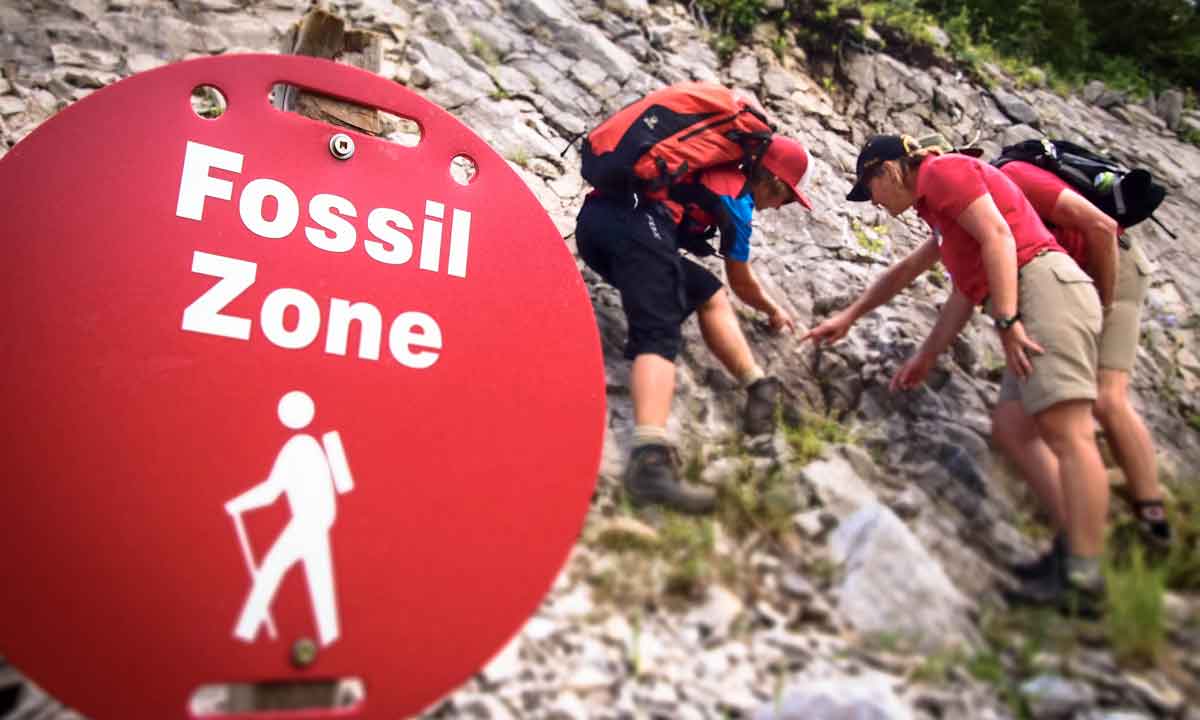 Specialty Hike – Fossils & Geology
Explore and find out more about the mountain, the secrets it has to offer and enjoy the beautiful scenery on one of these special hikes! Our specialty hikes are fully guided by our experienced, professional staff.  Specialty Hikes are moderate difficulty and 3 hours in length from 11am to 2pm.
Specialty Hike #1 – Fossils & Geology: A 380 Million Year Old History Lesson
 Why are the rocks in the Lizard range upside down?  And how does Polar Peak tell the story of a mass extinction event 360 million years ago?  Find out the answers to these questions and more as we traverse ancient sea beds, uncovering the remnants of the sea creatures that lived in ancient time.
What To Bring:
– Daypack
– Lunch/Snacks & Water
– Sunglasses & Sunscreen
– Camera & Binoculars
– Additional Clothing (mountain weather & temperatures can change quickly!)
– Be sure to wear sturdy footwear!
To Register:
Online:  To book online click here     If you have a Summer 2017 season pass book online here
Phone:  250-423-2435
In Person: Adventure Centre @ Plaza
There are 5 specialty hikes in total.  For more information on our specialty and guided hikes click here