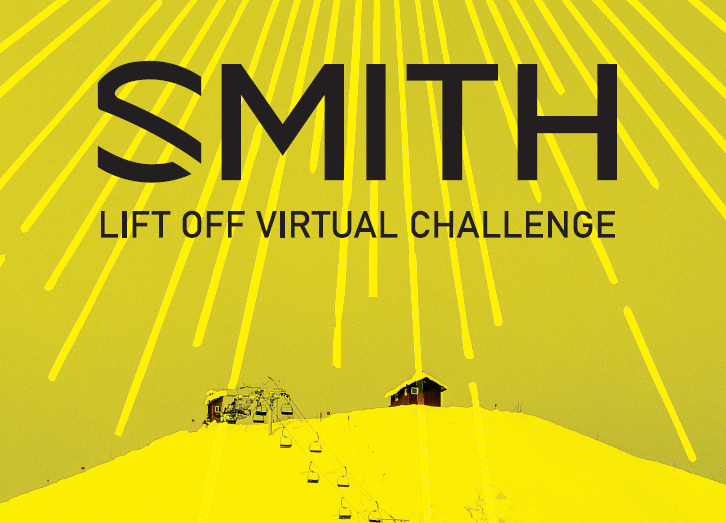 Smith Optics Lift Off Virtual Challenge
Find the answers to Smith Optics trivia questions by riding various lifts on the mountain for your chance to win a pair of Smith SQUAD MAG goggles and other Smith Optics swag!
How to Participate:
Find the yellow Smith Optics Trivia Sign located near the bottom* of each of the following lifts: Timber Chair, White Pass Chair, Deer Chair, Mighty Moose Platter, Elk Chairlift, Bear Chairlift, Boom Chairlift and Haul Back T-Bar.
Read and learn about the Smith Optics fact on the sign
Ride the lift up and find the Smith Optics Trivia Question located at the top* of the lift. Answer the question(s) based on what you just read at the bottom of the lift.
Write down all answers so that you can submit them all at once as per the rules.
Answers must be submitted on our online submission form (see link below)
Do as many lifts as you can. Every correct answer gets you in the draw for a Smith Optics Squad Mag goggle and other Smith Optics prizing.
BONUS OPPORTUNITY:  Head into the Sports Alpine Retail Shop, located in the plaza, and ask a Sports Alpine staff member for the bonus clue about Smith Optics (and check out the great Smith products they have in store)
*Please Note: For safety reasons, signs will NOT be placed near the lift mazes, on or around the actual lift stations or lift load/unload areas. Think trail map signs near the lift, trees near the lifts etc.
Rules:
You don't have to complete all the lifts to participate. Do as many as you can/feel comfortable with. Every correct answer is an entry into the prize draw.
All answers must be submitted using the online form. Only 1 form per person/email is allowed. Please answer all the questions that you have found on one form before submitting it. Multiple forms (even if questions are answered differently on each) will be disqualified.
Forms must be submitted by 5pm (MDT) on Saturday, April 3rd.
Prizes will be given out via a random prize draw.  The prize draw will take place on the morning of Sunday, April 4th, and winners will be notified by email (be sure to add

[email protected]

to your contact list or double check your spam folder that morning).
Winners must be able to pick up their prize from Guest Services any time after 12pm on Sunday, April 4th.
All participants must follow Fernie Alpine Resort's COVID policies and procedures while in resort.
LINK TO THE SUBMISSION FORM:
Fill out your answers on the form below.  Submissions are due by Saturday, April 3rd at 5pm.  
If the form above doesn't work it can also be accessed here:
https://form.jotform.com/210114767018247
Thanks to SMITH OPTICS for supporting the event. Find out more about the great products Smith offers at https://www.smithoptics.com/
SIGNS:  LOOK FOR THE  YELLOW SIGNS WITH THIS LOGO ON IT