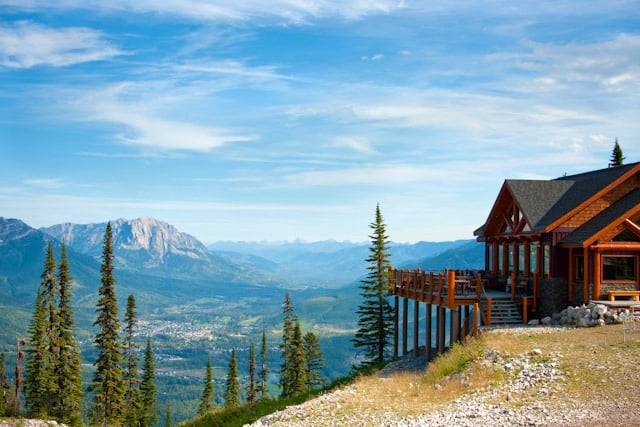 Saturday Scenic Dinner – CANCELLED
UPDATE – SEPTEMBER 14th
Due to the ongoing wildfires in the surrounding region, Fernie Alpine Resort has decided to cancel the September 16/17 Bonus Weekend which includes our Saturday Scenic Dinner at Lost Boys Cafe.
We were hoping that the wet weather forecasted for this week would help with our dry situation but unfortunately that weather has not materialized.
Now, with neighbouring areas evacuated, on alert and anxious about our region, we want to ensure our operation will not become a distraction in resources and efforts to the current active wildfires in the East Kootenays.
All Fernie Alpine Resort accommodations and the Town of Fernie remain open with services and amenities open for business. This includes the Fernie Chautauqua Heritage Festival & Fall Fair scheduled for September 14-17, for more details, please visit http://tourismfernie.com/events/chautauqua-fall-fair.  Further information on activities and events available in Fernie can be found at www.tourismfernie.com.
We apologize for the inconvenience and look forward to seeing you on the slopes in early December when we open for winter operations.
————————————————————————————————————————————————————————————
Enjoy a delicious Mountain Top BBQ dinner at our scenic Lost Boys Café.  Dinner guests will load the Timber Chair lift from 4pm – 4:30pm (all guest must load by 4:30pm).  Guests will have a chance to take in the view and get seated for dinner service starting at 5pm.  After dinner, guests can enjoy the view and snap a few more photos before heading down.  The Timber Chair will be available for downloading from 6:15pm – 6:45pm.
Reservations are required and must be booked in advance by calling 250-423-2435 or online at skircr.com
Limited spots available.  (Note: A minimum number of bookings are needed to run the dinner).
Cost: (Note: Lift ticket is required to get up the Timber Chair)
Dinner Only (for those that already have a summer season pass or lift tickets from earlier in the day):
$25 per person + tax & gratuity*
Dinner Plus Lift Ticket:
$35 per person + tax & gratuity*
*Drinks not included in the price.  Non-alcoholic and alcoholic drinks will be available for purchase.