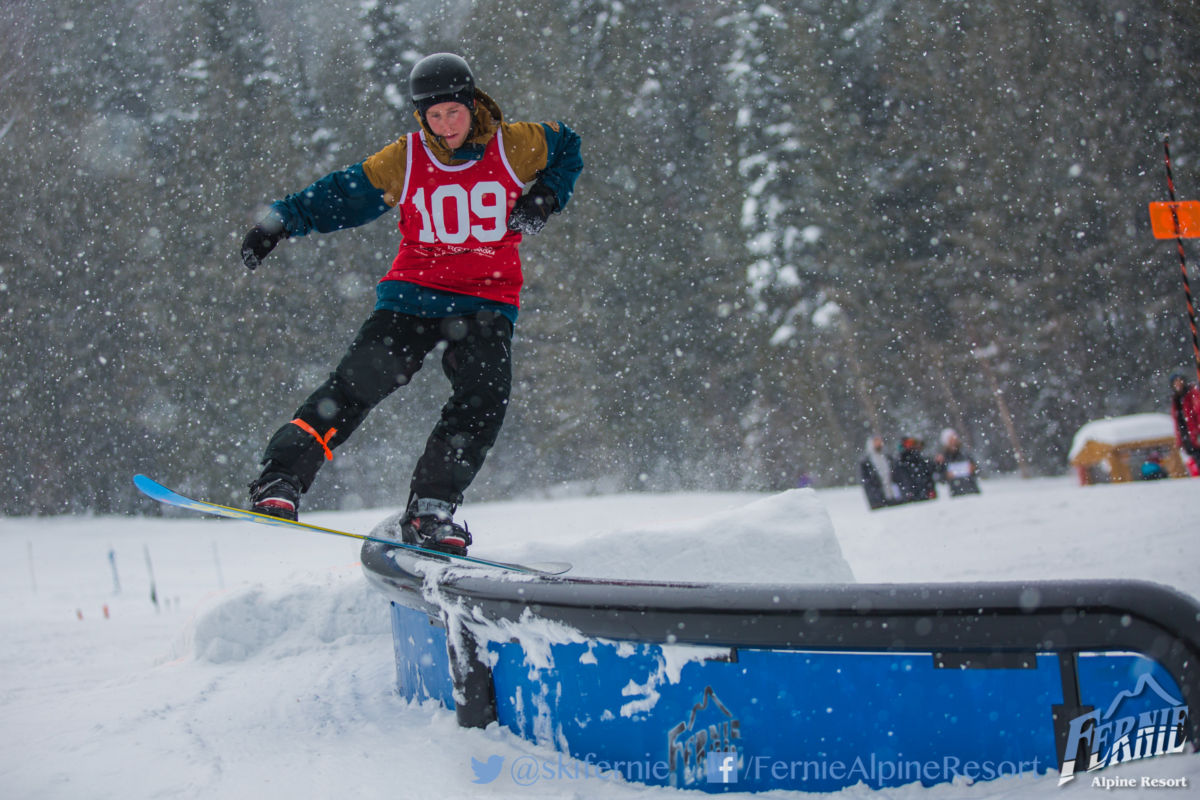 Raging Elk Kinky Rail Jam Finale
Skiers and snowboarders will slide with style at the Fernie Alpine Resort Rail Park as they compete against their peers for the top spot in their respective categories.
The event is expanded into a three-part series. Three events spread over through January, February, and March. Each event will showcase different features in the rail park by local shredders.  The January and February events are virtual formats.  We are hoping to make this final March 19th event in person (COVID restrictions permitting).
How does the series work?
Virtual Format – Series 1 & 2
Each event will have a different set of features in the Fernie Alpine Resort Terrain Park . Hit the lines, capture your best hit, and upload your video entry using our online submission form.
Share your videos on social media, tag @FernieAlpineResort, @RagingElkHostel, and #RagingElkRailJam for extra kudos!
In-Person Format – Series 3 (COVID restrictions permitting)
Join us in the Rail Park for an in-person competition where you showcase your skills on set features in front of our judges and your fellow shredders.
How to compete:
Complete your RCR Release Agreement(s).

Competitors 16yrs and older need to complete an Event Release Agreement
Competitors 15yrs and younger need to have their parent or legal guardian complete BOTH the Event Release Agreement AND the Parental Consent Agreement
Waiver(s) can be completed online via the following link:
https://passes.skircr.com/waivers-special/signup.aspx 
If you completed your Release Agreement online for the first or second event, those agreements cover this third event, so you do not need to do them again
You can confirm you have completed your Release Agreements when you receive an email copy of the agreement(s).

Register for the event

Registration is $10+gst and covers all 3 events.  You only have to register once.Register Online via the button below:


Stay Tuned:

As we get closer to the event and can confirm we can have the event in person, we will post all the details on check-in times, start times and format/judging criteria.
Competition Rules:
All registrations must be ONLINE. No on-the-day, in-person registration will be accepted.
The Raging Elk Kinky Rail Jam is open to all ages, disciplines, and abilities.
Helmets are MANDATORY for all competitors.
MANDATORY EVENT RELEASE AGREEMENTS – Participants must have completed their RCR event release agreement(s)
A huge thanks to our title sponsor, the Raging Elk Adventure Lodging & Kodiak Lounge


Who says you need to spend an arm and a leg to be comfortable? Raging Elk Adventure Lodging believes that finding suitable accommodation with great amenities shouldn't be a budget breaker. With a variety of affordable room options, including Private Rooms, Shared Rooms, Family Rooms, and our brand-new Deluxe Pods, you'll find a comfortable, clean, and secure place to stay that suits your needs at a price point you'll love.
Visit their website for more information – https://ragingelk.com/
Thanks to our black diamond sponsor, Evolution Fernie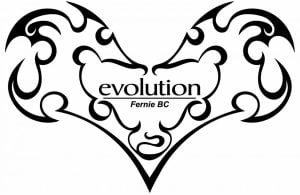 At Evolution you'll find a welcoming, positive environment, with endless opportunities to play, challenge yourself and pursue your personal fitness goals! Walking into our facility you will instantly discover a modern, contemporary health club that emphasizes quality, cleanliness and comfort in a relaxed, yet energetic environment. You will feel right at home as our community familiarity and friendliness makes everyone feel welcome.