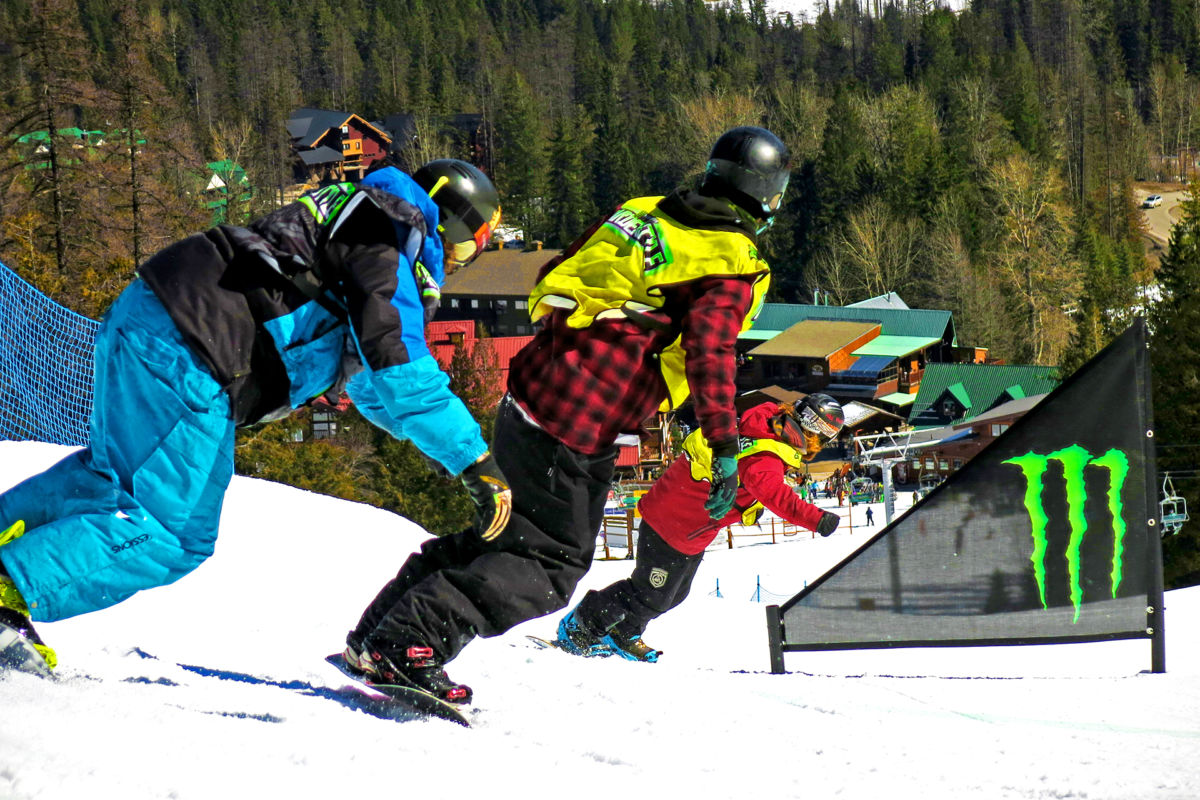 Monster Energy Boarderstyle 2019
QUALIFIER RESULTS – Top 32 Men and Top 16 Women move onto the finals on Saturday
Men's Results – https://skifernie.com/wp-content/uploads/2019/03/Mens-Results.pdf
Women's Results – https://skifernie.com/wp-content/uploads/2019/03/Womens-Results.pdf
REGISTRATION IS OPEN (MENS CATEGORY IS SOLD OUT) – SEE DETAILS BELOW
Fernie Alpine Resort is excited to welcome back the Monster Energy Boarderstyle Competition – March 15th and 16th!
The Monster Energy Boarderstyle is free to enter and open to all competent riding abilities. The snowboard-only event consists of a Men's and Women's open category. On top of cash prizing, the winners of the Fernie, Silver Star and Mount Washington events will receive invites (including transportation and accommodation) to compete in the final event at Whistler Blackcomb.
CATEGORIES & PRIZE MONEY
MEN'S | 1st Place ($3,000), 2nd Place ($1,000), 3rd Place ($600), 4th Place ($400)
WOMEN'S | 1st Place ($3,000), 2nd Place ($1,000), 3rd Place ($600), 4th Place ($400)
(NOTE: Full Fields of 16 riders are needed for full prize money per category)
REGISTRATION:
Free to enter. Open to snowboarders ages 19yrs+ (must be 19yrs+ as of March 16th)
NOTE: Men's Category is now SOLD OUT.  To be put on a waitlist please email: [email protected]
Women's Category is till open.  To register please click on the link below:
https://monsterboarderstylefernie2019.eventbrite.ca
FERNIE SCHEDULE:
FRIDAY MARCH 15TH – BOARDERSTYLE QUALIFIERS
9am – 11:30am – REGISTRATION @ Daylodge
12pm – 1:30pm – ATHLETE MEETING/COURSE INSPECTION/TRAINING (START OF COURSE – ATHLETES ONLY)
2pm – 4pm – QUALIFIER RUNS (2 TIMED RUNS MAX)
5pm – RIDERS MEETING/RACE ANNOUNCEMENT (ALL ATHLETES @ Daylodge)
SATURDAY MARCH 16TH – BOARDERSTYLE FINALS 
12:00pm – ATHLETE MEETING AT START – CONFIRM ALL ATHLETES PRESENT
12:15 – 1:45pm – Training with Gate (Only 32 Men/16 Women Qualifiers)
2:15pm – FINAL ATHLETE MEETING (Start) / All Staff Ready to Go
2:30pm – 4pm – BOARDERSTYLE FINALS START – Heats of 4
4 – 4:30pm – Event Finish
AWARDS IN FINISH AREA  (RIGHT AFTER FINAL RACE)
WHAT IS BOARDERSTYLE?
Boarderstyle: [also see: fast-freestyle] A hybrid boardercross, slopestyle, obstacle course race where 4 snowboarders run the gauntlet simultaneously. A table-top jump awaits racers at the finish line. On this feature, it is mandatory to perform a full rotation trick (360 spin or greater for men.  Women, it is highly recommended to perform a roation as that will bump up your placing, however it is not mandatory.  Riders will place in the order they cross the finish line. UNLESS! The rider placing behind performed a superior trick. Judged on difficulty, style, and execution. Judges then have the power to reverse the placing order of the riders in contention. Dreams can be shattered, glory can be stolen.
A tournament style bracket system has the top 2 placing riders from each round advancing onto the next until there is a 4 rider final race for the prize money.
What to expect: A unique course for each stop consisting of jibs, jumps, berms, rollers, pond-skims, spines, step-ups, DJ's, high energy and great times.