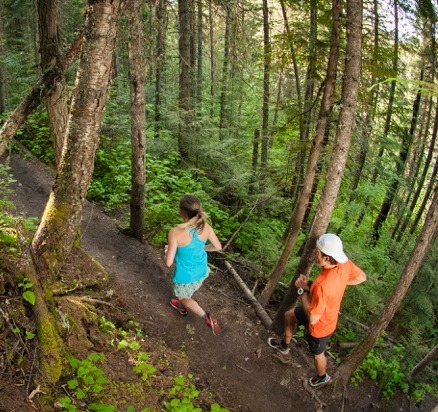 Elk Valley Ultra – hosted by Stag Leap Running 2023
Now in its 5th year, the Elk Valley Ultra is a high-vert, challenging 50km, encompassing some of Fernie's best trails and jaw-dropping views.   2023 sees the return of their 2022 course, while also offering a NEW! 15km distance.
Those going the full distance will take on the iconic Leg 1 up and over Mt. Fernie, onto Rocky Road, down to Island Lake Lodge Catskiing, before cruising through the Old Growth. Leg 2 follows the old Rail Trail, heading up punchy Verboten, before a fast descent onto the rolling, loamy Provincial Park trails, over to Fernie Alpine Resort.
Leg 3, (the 15km route), is a tour of the ski hill, climbing all the way up through Cedar Bowl to the base of the dramatic Headwall, before traversing all the way across into Timber Bowl for a steep descent to the Finish Line in the base plaza of the resort.
Whatever distance you choose, there are guaranteed views, epic climbs, amazing single track and fun descents, making the Elk Valley Ultra a classic, challenging race experience in the heart of the Canadian Rockies.
Please note this event is not organized by the resort (we are the host site for part of the race).   This event is hosted by Stag Leap Running Co – for information on registration, course routes and other race questions please visit their website – http://www.stagleaprunning.com/stag-leap-services/races/elk-valley-ultra/
Resort Guests
The race will cause minimal disruption to our normal summer operations.
CLOSURES
Lower Playground (section just above the road above Eville)
TRAIL NOTICES / USE CAUTION
**These trails are not closed but use caution as you will  be sharing the trail with the racers**
Hobbit's Trail, Cedar Trail And View Trail – Awareness Runners will be on the trails and to proceed with caution when exiting from bike trails onto those trails.
Eville/Honey Bee – Public to use the early entrance off the road to access those trails
Bin Logdin – exit onto the lower Use caution; runners will be on the road exiting Bicycle Thief (there is a good line of sight to see them) and at the very bottom of the Rockstar Tree island ramp
Deer Trail – Final section runners will connect to that lower section to head to the finish. Trail is not closed but please be aware and share the trail with the racers.
Following Hiking & Mutli-Use Trails are open but will be shared with the racers (please let the racers pass)

Hobbit's Trail
Far Out
View Trail
Cedar Trail
Cedar Bowl Loop
Megasaurus
Bike Thief
Double Creek