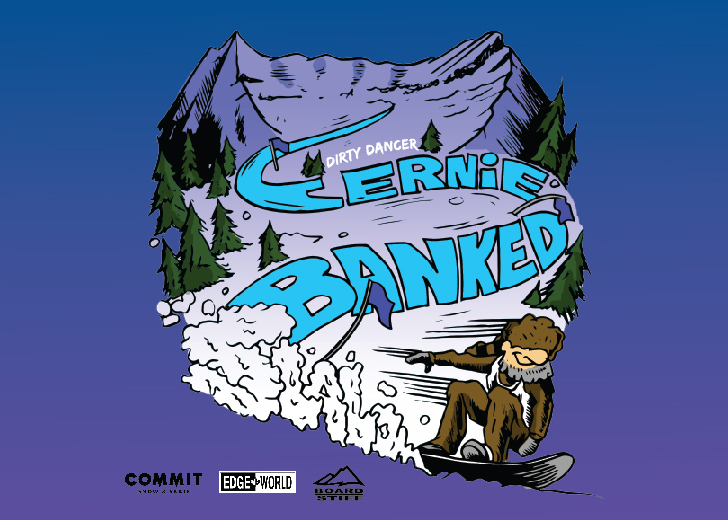 Dirty Dancer Banked Slalom 2023
RESULTS
FINAL RESULTS (Best Time)

Click here for results

Day 2
Day 1 
Click here for results
**Mini Groms, Groms, and Youth were assigned time penalties for missed gates.
Snowboarders, this one is for you! We are stoked to welcome back the Dirty Dancer Banked Slalom. 
Get back to your snowboarding roots with the Dirty Dancer Banked Slalom, a throwback to the '80s when snowboarders were the outlaws of the wild west, banned from most ski resorts and forced to fight for the right to shred! Well, times have changed, and we want you to celebrate by entering this awesome event for all ages.
Participants will get inspection and practice time each day and get one timed run on Saturday and a second on Sunday. The best time over the two days counts towards the podium! If you don't podium, we will have lots of draw prizes from our sponsors, so there will be plenty of chances to win something!

NEW Course Location for 2023! We are moving. The new course will go from the 80% road down to Ballet and finish just before the Bear's Den!
This year, join us in the Griz Bar on Saturday night for the Banked Slalom Rocks Party featuring live music from Lazer Wolf and The Runs!
CATEGORIES:
Mini Grom – 9 years and under (Men and Women)
Grom – 10-14  (Men and Women)
Youth – 15-18 (Men and Women)
Adult – 19-39 (Men and Women)
Masters – 40+ (Men and Women)
EVENT INFO:
– Everyone must complete their RCR Event Release Agreements at registration
– Helmets are mandatory for all competitors
– Event is for intermediate to advanced snowboarders
REGISTRATION:
Entry fees:
$30+gst for ages 18 and under
$40 +gst for ages 19 and up
The entry fee includes two timed runs, a burger & beverage and chances to win killer prizes from your fave local board shops. Spots are limited. Register today!
Registration will open on Friday, March 10th, at 10 am. Limited spaces available
Registration closes Friday, March 24th at 4pm (Mountain Time) **NO DAY OF/LATE REGISTRATION** 
**Please Note:  RCR Event Waivers are required to be done during the registration process. If you are 15yrs of age or younger, your parent must complete the registration & waivers for you.
REGISTRATION IS NOW CLOSED.  SORRY NO DAY OF REGISTRATION IS AVAILABLE
TENTATIVE SCHEDULE: (Note subject to change based on snow conditions; please check back closer to the event to confirm timing)
Saturday, March 25th
7:30 am – 9:00 am: Check-in & Bib Pickup @ Daylodge
10:00 am: Mandatory Competitors Meeting @ Bear's Den
10:30 am – 11:45 am: Course Open for Inspection
10:00 am – 4:00 pm: Beverage Gardens & BBQ Open @ Bear's Den
11:30 am – 3:30 pm:  Live tunes from DJ Aurora @ Bear's Den
Noon – Timed runs start (1 timed run per competitor)
8:00 pm – Doors Open to the Banked Slalom Party in the Griz Bar
Sunday, March 26th
10:00 am: Mandatory Competitors Meeting @ Bear's Den
10:30am – 11:45 am: Course Open for Inspection
10:00 am – 3:00 pm: Beverage Gardens & BBQ Open @ Bear's Den
11:00am -3:00pm: Live DJ tunes from Dingo Starr and Laughin Louie
12:00 pm – Timed runs start (1 timed run per competitor)
4:00 pm: Awards Ceremony @ Plaza Gazebo
PARTY DETAILS:
Join us in the Griz Bar for the Banked Slalom Rocks Party featuring live music from local bands Lazer Wolf and The Runs. The party is free to attend for competitors and the public that are 19yrs+. No advance tickets are available; entry will be on a first-come, first-serve at the door. We anticipate the party to fill up, so get there early to ensure you can get in!
Doors open at 8:00 pm
Music starts at 9:30 pm
SHUTTLES AVAILABLE – Full details here: https://skifernie.com/events/banked-slalom-rocks-party/
VOLUNTEER DIGGERS NEEDED:
This event brings together the snowboard community and wouldn't happen without everyone coming together. Course diggers are needed – help us shape the course! The course build will occur March 20 – 24 from 10 am-4 pm daily. Full-day and Half-day shifts available (Half Day AM 10 am-1 pm & Half Day PM 1 pm-3 pm). 
In return for helping out, volunteers can earn complimentary entry into the event and be entered for a chance to win swag! Complimentary entry will be given for a full day (or two half days), of course, digging help. Plus, every day you help out, your name will go into our exclusive volunteer prize draw for some awesome swag from our sponsors (the more days you help out, the more entries). 
If you are interested in helping out, please fill out our volunteer form below:
https://form.jotform.com/230725333396255
A HUGE THANKS GOES OUT TO OUR SPONSORS
!
Your fave board shops and the brands they carry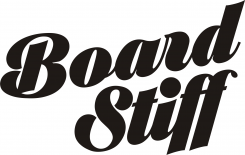 Boardstiff has supplied the residents of Fernie and beyond with the highest quality Snowboarding, Skiing, Surf and Skateboarding gear since 1998! Visit their location on 2nd Avenue to check out the selection of great brands.
Visit their website:  https://www.boardstiffgear.com/

Commit began as a hand-painted version of the word on an old tattered t-shirt in 2002. It was born and constructed under the influence of skate and snowboarding, urban art, and apparel.   The store offers a unique shopping experience with incredible staff and unsurpassed service. Our staff and ambassadors are actively involved in community development and are proud to enjoy the nomadic lifestyle the East Kootenays offers.   Located on 2nd ave or shop online!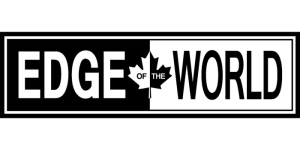 Edge of the World is a shop full of board enthusiasts based in the mountains in Fernie, British Columbia, Canada. Edge of the World is known for our rich history within the snowboarding industry, with owner Greg "G-Money" Barrow having been involved in the snowboarding scene from its very beginning. Check out their great selection on their website or storefront on 2nd Avenue.
Visit their website: https://www.edgeoftheworld.ca/