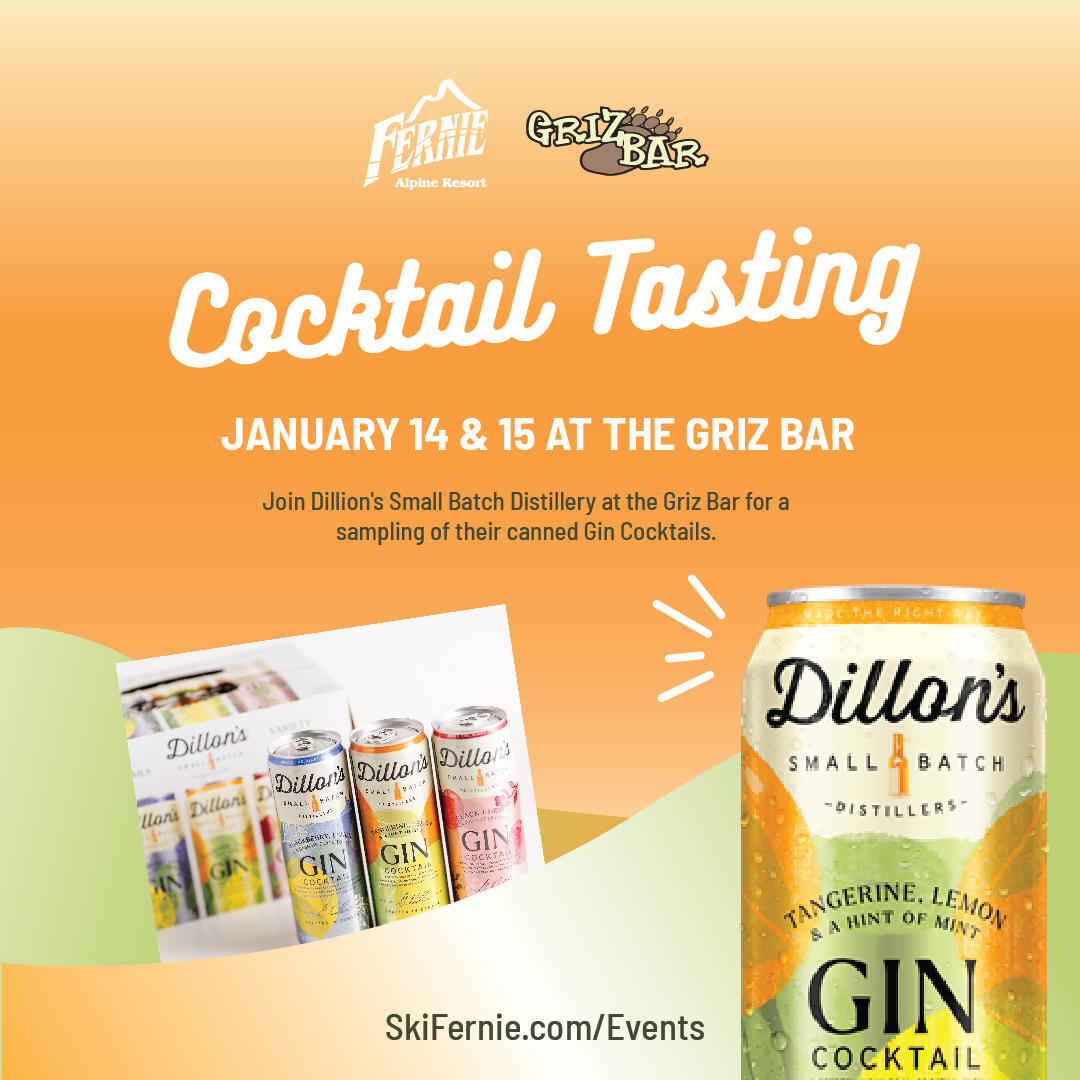 Dillon's Tasting @ Griz Bar 2023
Join Dillons Small Batch Distillery at the Griz Bar on January 14th and 15th as they will be sampling their new canned Gin Cocktails – refreshingly real cocktails made with handcrafted gin and hand-picked flavours.
They will be sampling on Saturday from 11:00am – 4:30pm and Sunday from 11:00am – 3:00pm in the Griz Bar.
ABOUT DILLON'S
At Dillon's, we take great pride in handcrafting products using copper stills and fresh local ingredients without artificial flavours or colours.
We strive to make new enjoyable spirits from old ideas and to do so with unparalleled quality, one batch at a time.
OUR PEOPLE
We are a group of passionate individuals. We are passionate about crafting honest spirits and in turn crafting honest, spirit-and-ingredient-forward cocktails.
We make spirits how we like them. When you know what you like, its simple. And we like to keep it simple – it makes for the wonderfully complex spirits we put our name to.
We began this journey back in 2012 with a lot of passion, drive, commitment, and a big dream. A dream to make the best possible spirits and be honest at every step. It takes an honest day's work in the truest sense to make honest to goodness spirits.