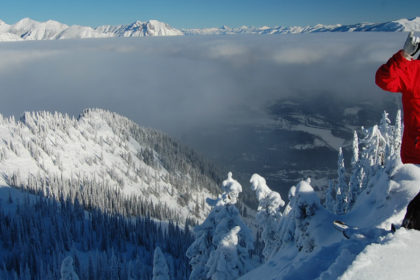 From grinders to Burlapzzz – not many people can brag about how awesome their life is like Dylan Siggers can (and trust us, he has rights).  Let us tell you why;
Dylan is what we refer to as a true Fernie local, meaning he is born in Fernie to parents who have been living here for some time (even though we technically don't consider them locals)!  Dylan's Dad, Robin Siggers made his discovery of Fernie Alpine Resort while powder seeking, coming from Vancouver, he settled in Fernie and never left.  Dylan, growing up in an incredibly outdoorsy mountain town, the adventure roots run deep in Dylan's blood.  In fact, Dylan's Dad – Robin, is the mountain operations manager at Fernie Alpine Resort, allowing him to fall in love with mountain biking and skiing in a way few can.
On top of absolutely mastering the art of skiing (and mountain biking), Dylan's passion is also in videography and photography.  Branching into this industry with his strong background in the sport has brought Dylan and his crew around the Powder Highway and the world in their efforts to snap the greatest images, put together the most adrenaline pumping videos – all while seeking the greatest powder they can find.
Check out one of Dylan's most popular ski videos 'Kootenay Influence Episode 5, with over 60,000 viewson the Fernie Youtube Channel.  His Dad, Robin, is also no stranger to producing viral videos, check out his most popular one with over 15,000 views First Run of the 2010 – 20111 Season also on Fernie's Youtube channel.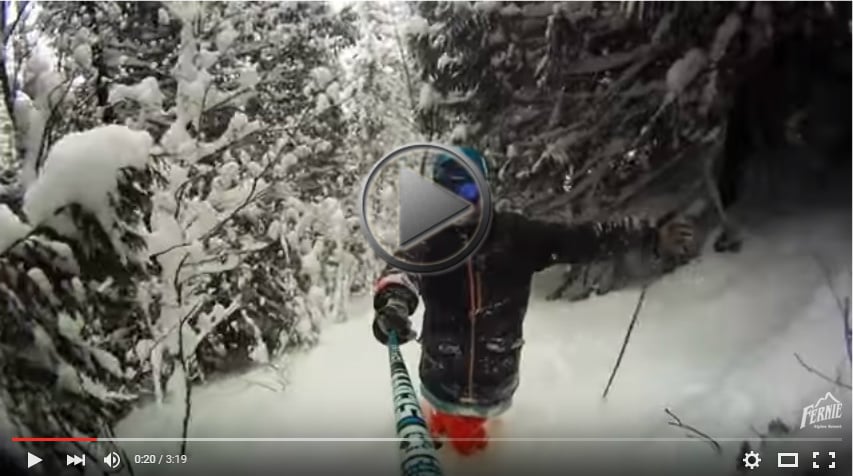 With Dylan's success filming in Fernie, B.C – his talents have expanded to Kicking Horse Mountain Resort, Kimberley Alpine Resort, Nakiska Ski Area as well as doing work for Biglines, Line Ski and more.
Burlapzzz, Dylan's most recent and more personal project focuses on having fun and has taken him and his 'coworkers' Josh & Brody Mcskimming to places across British Columbia and Canada with hopes of taking it even further (like the entire world!) and soon.
Not only an accomplished filmmaker, Dylan is in fact an amazing skier and community member – he's won multiple Freeski comps, most recently placing first in the signature Wrangle the Chute event at Kicking Horse in 2014.  His passion also runs deep within the community in Fernie, not only is he sponsored in his riding by many local businesses, he's also one of the main organizers of the Wam Bam Dirt Jump Jam an annual celebration of mountain biking and music combined into one awesome festival.
Check out more of Dylan's videos on his Vimeo Channel and stay tuned for more epic pow videos to come from him this winter!
Words by Cali Sammel
Feature Photo by Robin Siggers of Dylan Siggers