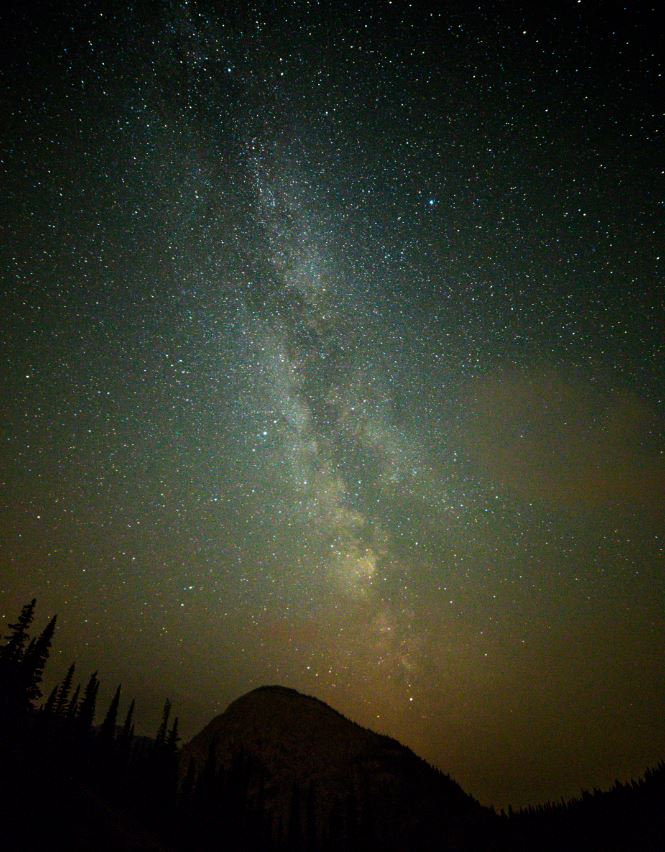 Perseid Meteor Shower Viewing & Mountaintop Camping Event
Imagine staring at the stars and seeing a meteor shower in a beautiful, dark, mountain top setting!  Join us for this unique and amazing Perseid Meteor Shower viewing & mountain top camping experience.
Your experience starts at 4 pm in the plaza, check in at Winter Guest Services, load your gear and then it's up the Elk chairlift to your camping area to set up your campsite for the evening (hosts are available to assist).
After a guided hike you'll enjoy a delicious dinner at the B ear's Den, followed by some special meteor shower programming.
Following dinner and the education sessions head to the Bear's Den deck, or back to your campsite, to view the meteor shower which is set to peak between dusk and dawn.
The next morning, enjoy a delicious breakfast at the Bear's Den before the camp clean up and loading the Elk chairlift back to the base.
What To Bring:
Tent
Sleeping Bags & Pillow
Sleeping Pad
Personal items (toothbrush, change of clothes etc.)
Headlamp/Flashlight
Warm clothes (jacket, sweater) as alpine weather fluctuates
Good walking shoes/hiking boots
Camera
**There are a limited number of tents available on a first come, first booked basis.
Registration details coming soon!
Photo by Matt Kuhn